Almost all politicians flock to astrologers and various practitioners of Tarot etc, not always to win an election, but mostly to skin their rivals and seek a meteoric rise
By Rashme Sehgal
THE growth of television and new media has given a fresh fillip to astrology. Just about everybody from new age entrepreneurs to venture capitalists are making a bee line to the swanky offices of these peddlers of Jyotish Vidya.
Their walk-in clients include people from every class, but politicians have today emerged as some of their biggest clients. Ministers and parliamentarians from every political class – from Smriti Irani to Vasundhara Raje to Amar Singh – are known to seek the help of these Jyotish Gurus who are using every possible medium from You Tube, Facebook, Twitter and other social media platform to promote themselves.
The days of astrologers sitting down on pavements or outside temples willing to tell your future for as little as Rs five per palm has vanished. Today, their fees are running into thousands of rupees and it is all being done via video conferencing.
TOP JOB
Rashmi Miglani, astrologer, Tarot card reader and alternate therapist, believes that in this competitive age, every politician wants to be on top, and it is their job to help them achieve the numero uno position.
"When politicians come to me, they do not ask me whether they will win an election or not. An election comes once in five years or so. Their queries are invariably around their rivals.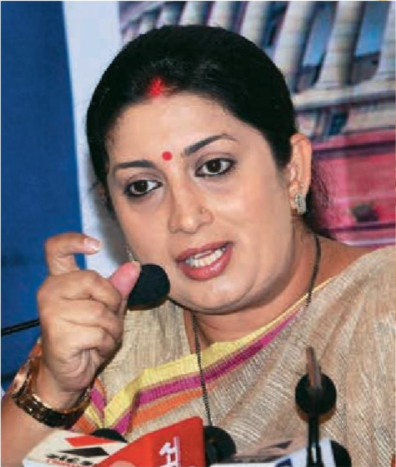 How can I help them out manoeuvre their rivals, how can I help them get closer to the powers that be, how can I help bring them into the limelight. I have to work towards enhancing their luck factor, and this is done by suggesting simple remediation measures.
Supposing, to cite an example, their Saturn is heavy, then how can it be tweaked in such a manner that we lessen its impact. You can do it by distributing some black item on a Saturday or else help a needy person who is blind on that particular day or else they must eat a certain type of food," said Miglani.
Can she name some of the politicians she has given this advice to and have they followed it ? She refuses to disclose the name of a single politician, saying: "Everyone comes to me, from executives from the Reliance group to models to top notch leaders.
Everyone today wants name and fame. I tell them all just one thing: visiting an astrologer is akin to visiting the doctor. I help calm down the planets that are creating obstructions in their lives. I am also a face reader.
When a client walks into my office, by simply reading his face I will know what he wants. But if you come to me, you need to have faith. By following my remediation techniques, I give people wings to fly. I provide them with an obstruction free flight."
Ministers and parliamentarians from every political organisations, from Smriti Irani to Vasundhara Raje to Amar Singh, are known to seek the help of these JYOTISH GURUS
96-year-old Nathulal Vyas, who lives in the village of Kario located 20 kilometres from Bhilwara, is no exception. Every politician worth his salt made a bee line in the months of September and October this year determined to ask if they had a chance of winning in the recently concluded state elections in Rajasthan and Madhya Pradesh. Vyas is an expert in Bhrigu Samhita, a Sanskrit astrological treatise.
Vyas had shot to fame after former president Pratibha Patel, along with her husband Dev Singh Patel, went to consult him. Vyas had predicted that she would hold the highest office of the country. Later, after being made the President, Patil invited him to attend the oath taking ceremony at the Rashtrapati Bhavan.
JAAN MEIN JAAN
Another extremely popular astrologer is Bejan Daruwalla. This self-acclaimed Ganpati bhakt continues to be in great demand, even though he is now 88 years old and not in the best of health.
Everybody from Narendra Modi downwards, hold their palms out to Bejan when they meet him, hoping for a prediction. Daruwalla is loud speaking and boisterous and claims to have ten million 'satisfied' followers.
He has the distinction of having predicted the ascent of three prime ministers: Morarji Desai, Atal Bihari Vajpayee and Narendra Modi. Being Ahmedabad-based, Modi has kept in close touch with him and Daruwalla admits to being an admirer of Modi.
But he goes on to elaborate that there is nobody in India who is a who's who amongst politicians, film stars or tycoons who has not consulted him at some point or the other.
He has read the kundalis of Mamata Banerjee, Jayalalithaa, Mayawati, Sushma Swaraj, Rajnath Singh, Deve Gowda and other leaders. But he believes that astrologers can go wrong on occasions. "It depends on the kind of inputs we receive," says Daruwalla.
Few leaders and states are so closely linked to astrology as is the newly formed state of Uttarakhand, where its leaders will go to any length to follow the advice of soothsayers.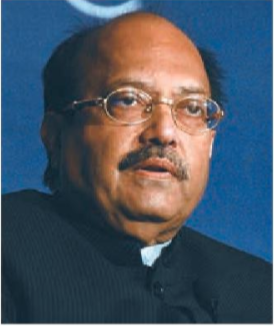 To cite an example of how intertwined the two are, the state hosted a National Astrology Conference to which a large number of astrologers were invited. Bejan Daruwalla was amongst the many astrologers who were invited to participate and he came on stage to predict that Harish Rawat, the then chief minister, would win at the state assembly hustings held in 2016. Alas, he lost.
BUNGED LOOK
The length to which Rawat went to remain in power can be gauged from the fact that he did not stay in the chief minister's 58-room bungalow because it was reputed to be ill-fated and no chief minister who had stayed there was able to complete his tenure in office.
In order to do away with malefic influences, the entire look of the bungalow was changed to make it look like a traditional Garhwal bungalow. 
Amongst its many occupants who had to move out were Ramesh Pokhriyal Nishank, Major General BC Khanduri and Vijay Bahuguna. Harish Rawat chose to stay in a nearby guest house but despite all the blessings he received from a galaxy of astrologers, he still had to bite the dust at the polls.
A large majority of astrologers had to do a Rawat-once-over in the recently held assembly elections, with the majority claiming that Shivraj Singh Chouhan would win a fourth term as chief minister, albeit with a wafer thin majority. That did not happen, and Congress leader Kamal Nath has gone on to become the chief minister.
BUNGLED HOMES
This is not the only bungalow with a jinxed reputation. Delhi's 33 Sham Nath Marg in the posh Civil Lines has a similar reputation. This posh bungalow was allotted to Sheila Dikshit when she became Delhi's chief minister, but she refused to move into it.
Brahm Prakash could not complete his term in office and had to quit. The same was the case with Madan Lal Khurana in 1996 in the wake of the hawala scandal.
Khurana had been told by several astrologers that it was a 'lucky' bungalow and moved in there with a lot of expectations, but those were soon belied. But astrology is not all about accommodation problems, nor is it just about winning elections.
Sonal Varma, who wears many caps including Tarot card reading, master of Ching, astro numerology, aura reading, crystal and gem therapist and dowsing, believes that today the game for politicians is not all about just winning elections.
Elections come once in five years and before an election takes place, they have so many other queries. Their questions will relate to what is so-and-so person in power thinking and how can we influence their thinking. How can I better position myself in my party?
How can I better manoeuvre myself in my party? Who are the people acting against me and how can I counteract and negate them? Their focus all the time is on other people and their ability to out-manipulate them.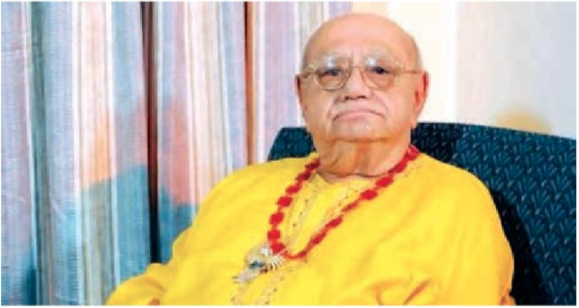 Another extremely popular astrologer is BEJAN DARUWALLA. This self-acclaimed Ganpati bhakt continues to be in great demand, even though he is now 88 years of age
TAROT POWER
For that, Tarot cards are ideal because they help in all this mind reading. "Tarot cards provide strategic inputs about what moves an individual should play out against others. It provides key inputs and it provides inputs into what moves other people will make and how my client should be ready to provide the counter thrust," said Varma.
Pandit Arvind Sharma specialises in Maha Mrityunjaya Puja, Kundli Milan, Saraswati Puja for students, Grah Pravesh, monthly puja for office/residence, Laxmi Puja, Navratri Puja, Ramayan Path, Sundar Kand Path, Vastu Puja, Janam Kundali, Navgrah Puja, marriage, gem advice, and vastu consultations.
FATE GLOBALISED
Sharma points out that he no longer expects clients to visit him. Rather, the vibrations set off from the mobile number are sufficient to provide him an indication of the character and personality of the prospective client. "A large amount of jyotish is now being done on the mobile and I have clients from across the world," boasts Sharma.
Of course, the veterans in this field insist the newer players in the Jyotish business are diluting the Vedic piousness of the 'science of astrology,' but young practitioners state the newer proponents are here to stay.
What they are unanimous about is the fillip the age-old world of astrology in India has received with the growth of television and new media. Business volumes are booming. And payments are accepted by Paytm and bank transfers before advice is dished out.
The smaller ones are no push-overs. Rajendra Baidik is a street vendor for 'precious stones' and he sits on a small carpet laid beside the pavement at the gates of the District Court of Banswara in the western state of Rajasthan.
"Mine is a family business and we used to earlier sit along temples and areas where fairs were held. Now, for some years, I have found that people are coming here for litigation in large numbers and they are stressed out. All of my clients have my WhatsApp number and I suggest a specific stone and ring for them as per the situation and face reading from their photos,'' states Baidik.
Nandita Pandey is a popular name among Indian politicians and celebrities. She describes herself as 'AstroTarotloger, Numerologist, Vaastu consultant, Energy Healer, Past Life Regression Therapist, Spiritual Guide, Life Coach'. Said Pandey: "I have prominent VVIPs like political heads from various parties, Bollywood, business houses, socialites, and bureaucrats coming to me for consultations.
They feel that I will be able to provide right guidance to them. The trust and faith they have in my readings is immense, as most of them approach me through word of mouth recommendations, looking at my portal or after following my prediction accuracy for a long time."
"Astrology in India was always there, will always be there until eternity. It will continue to grow stronger as we have already entered into the Aquarian age. This means that now onwards, science and metaphysical sciences like astrology will work parallely and grow leaps and bounds, complementing each other in a more amicable environment.
No wonder we have healing sessions that run in NASA. Also in the conference on recent research on Mars, NASA had invited astrologers also to speak on the subject," says Nandita
SPACED OUT
The importance of astrology can be gauged from the fact that the Indian Space Research Organisation continues to seek the divine blessing by getting a special puja performed at the Tirupathi temple before every space mission.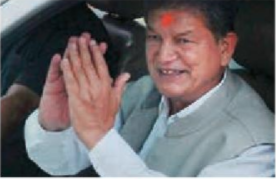 Conventional specialists in astrology in India, however, deny that the art of telling the future is as easy and plentiful as it is made out to be. They say it is a science which has to be perfected with time and dedication. But no one can go to the lengths to which our politicians are willing to go in their attempts to find an auspicious date and place to operate out of.
Several politicians insist on getting the drapery and upholstery of their homes changed at the direction of their spiritual gurus. Others will go to great lengths to get the timing of their swearing in changed at the behest of their astrologer.
BABA OF BABAS
No present day astrologer can match the influence of Chandraswami who had a free access to the likes of VP Singh, Chandrashekhar, Rajiv Gandhi, PV Narasimha Rao, Romesh Bhandari, Adnan Khashoggi, the Sultan of Bruenie, and Al Yayed, the owner of Harrod's, and other high ranking officials in the CIA and Mossad.
He was in a league by himself and in his heyday was known to have easy access to the powerful in both South Block and North Block. He was known to be a conduit to the rich and powerful, but following the demise of prime minister Rao, Chandraswami's clout began to wane and he soon found himself confined to his ashram in South Delhi. Today, there are a plethora of astrologers and none of them can dream of possessing the clout and cunning of a Chandraswami.
The truth of this becomes extremely apparent when we look at who enjoys proximity to the power centres in New Delhi. Today it is Baba Ramdev and Sri Sri Ravi Shankar who are close to Narendra Modi and who are enjoying the many favours granted from this proximity.
This does not perturb the younger generation of astrologers. New age astrologers have a different focus. They specialise in character analysis and are combining astrology with self-improvement, meditation, psychology and yoga. The aim is to make people feel good about themselves.
It also means laughing all the way to the bank. The politician client believes in feeling good but only when his rivals are relegated to the bottom of the ladder. A tad help from these new age gurus should help him, or so he likes to believe.