Historically, our traditions have been designed in a way to protect and conserve environment. The current dispensation has propagandised recovering the 'lost glory'. Ironically, the government has done more damage to the environment through its flawed policies and vested interests
By Mahendra Pandey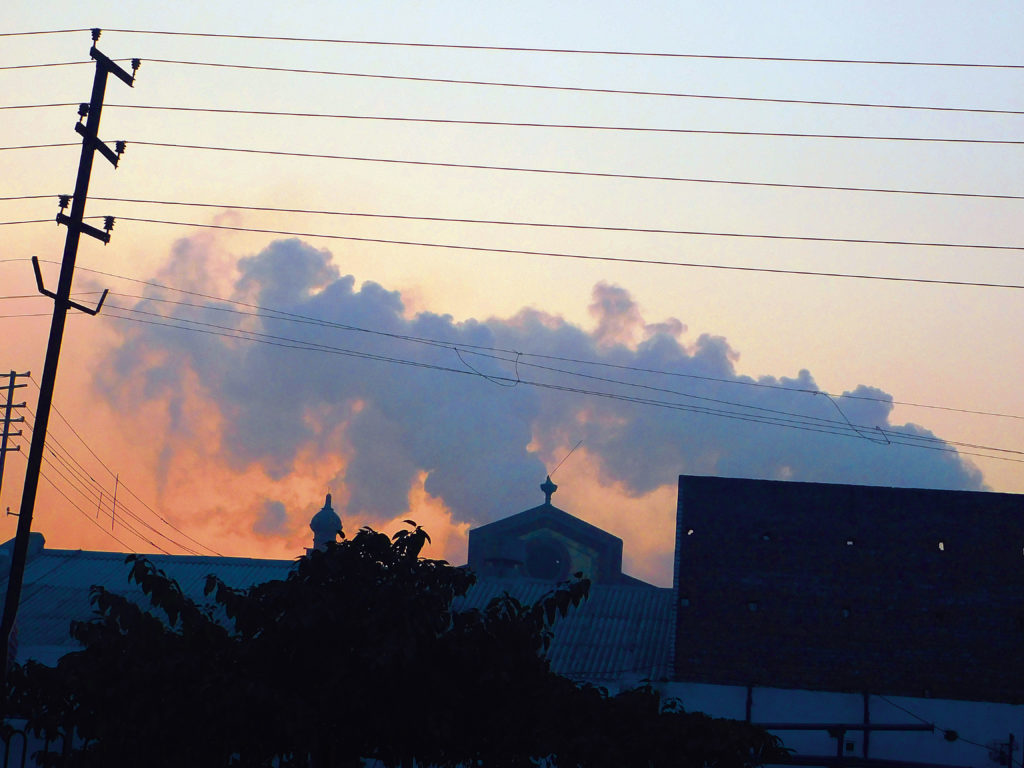 We are the certainly worst country in the world on the basis of environmental performance. Our country always remains choked with toxic fumes, rivers are not only polluted but have gone to a toxic level, the government remains silent over noise, amidst chanting of SWACHH BHARAT our cities overflow with garbage, industries kill protesters with the help of government and saints are fasting and dying for the cause of NAMAMI GANGE.
The BJP's 2014 election manifesto had listed environmental management under 'industry'. It was no accident. The mandate was clear: remove "hurdles" in the way of unsustainable growth. In the past year, several key changes have been affected in environmental legislation that'll have a ripple effect in 2019 and many years to come.
In The Name Of Vikaas
Since coming into power in 2014, the BJP government has emphasised the need for speedy clearances, removal of red tape and bottlenecks. It formed a committee to suggest amendments in the six environmental laws of the country that form the bedrock of all regulations – Environment (Protection) Act, 1986; Forest (Conservation) Act, 1980; Wildlife (Protection) Act, 1972; Water (Prevention and Control of Pollution) Act, 1974; Air (Prevention and Control of Pollution) Act, 1981; and Indian Forest Act 1927.
However, with the move being intensely opposed by experts, activists, the government never implemented the changes fully. The past year, the last before the government completes its tenure, saw changes in the laws governing India's environment, from its fragile coastlines to those that protect the vulnerable forest-dwelling populations.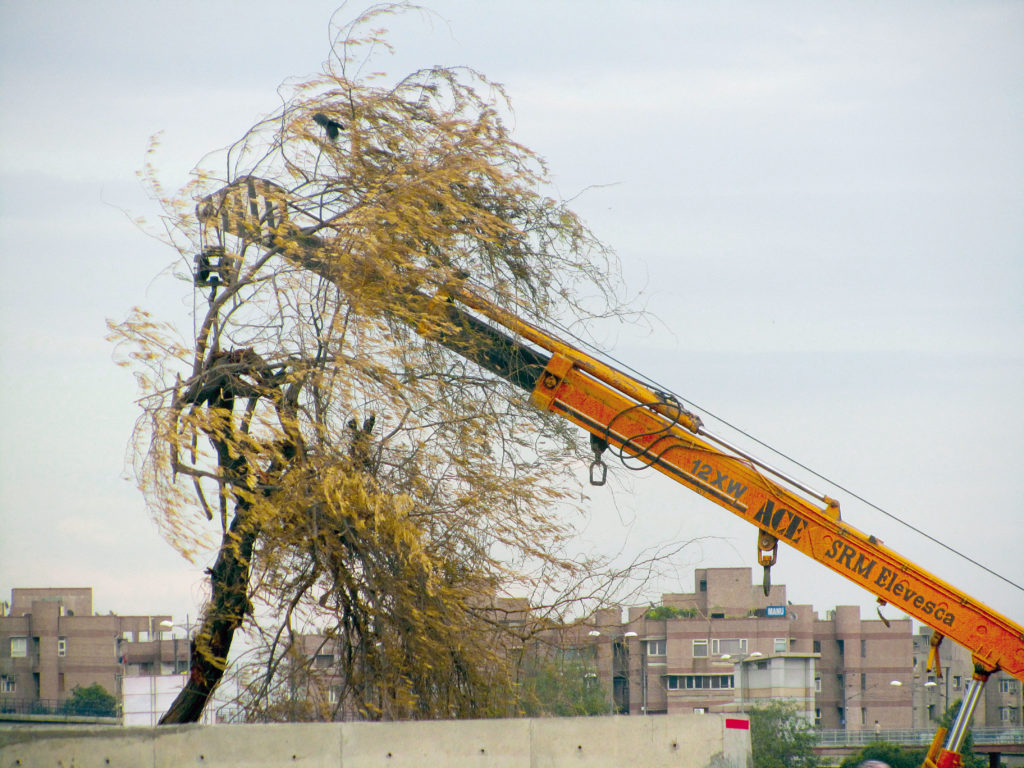 Our country always remains choked with toxic fumes, rivers are not only polluted but have gone to a toxic level, the government remains silent over noise, amidst chanting of SWACHH BHARAT
Although critics have argued that these changes amount to diluting India's robust framework of environmental regulations for a vision of development that is often exclusive, a senior official of the environment ministry disagreed. The official said, "These laws are often too strict. Sustainable development doesn't mean 'no development'.
These changes have all been implemented while keeping in mind different shareholders." After the environment ministry amended coastal zone rules to give relief to projects that had begun in the coastal areas without required clearances, environmentalists warned of dire consequences.
First issued in 1991, under the Environment Protection Act 1986, the notification last year revamped regulatory norms to make it easier to construct along the coastline for development activities like tourism and real estate.
However, environmentalists warned that these would give violators a lease of life, and lead to considerable damage along the coastlines. Last year, the government made another bid to ease environmental regulations, stipulating that construction projects that are less than 50,000 square metres don't require green clearance and, thus, will be allowed to progress without authorities issuing permissions after the check of environmental conditions.
The building and construction sector is governed under the Environmental Impact Assessment (EIA) notification 2006 under which any project of more than 20,000 square metres requires permission.
In December 2016, the MoEF introduced a new system wherein projects up to 300,000 square metres would not need the mandatory EC after state authorities integrated environmental conditions with building bye-laws. But this was challenged in January 2018 at the NGT as "a ploy to circumvent the provisions of environmental assessment".
The environment ministry notified the Compensatory Afforestation Fund (CAF) rules 2018 to ensure proper utilisation of Rs 660 billion for the plantation of trees across India.
However, environmentalists and civil society groups argued that the rules ignore the rights of forest dwellers and tribes and that the new rules are against the existing laws that safeguard their right to self-governance in scheduled areas and forest rights.
Former environment minister Jairam Ramesh has also criticised the rules stating that they are in violation of assurances that were given in the Parliament in 2016 by the then environment minister Anil Dave.
In a bid to bring uniformity in terms and conditions for environmental clearances, the MoEF released standard environment clearance conditions for 25 industrial sectors including major ones like coal mines, oil and gas exploration and hydropower projects.
Often criticised for being soft on industry, the ministry maintained that this would bring transparency while also being in line with the government's overall policy of simplifying rules and speeding up the process for the growth of industries.
But environmentalists have remained wary, pointing out that simplicity often comes at a cost and that speed and efficiency doesn't necessarily mean rigorous science to back the environmental impact of projects.
Dark Times, Darker Waters
Polluted river stretches increases to 351, as against 302 in 2015. According to a recent assessment by the Central Pollution Control Board (CPCB), there are 351 polluted river stretches in the country with 45 of them being critically polluted.
Although a greater focus is given to the Ganga river clean-up due to its cultural significance, the assessment revealed that there are far more polluted rivers than the Ganga in the country. Nearly one-third of the polluted river stretches are in Maharashtra, Assam and Gujarat.
The assessment has highlighted four significant stretches of pollution which includes the Mithi river—Powai to Dharavi; the Godavari—Someshwar to Rahed; the Sabarmati—Kheroj to Vautha; and the Hindon—Saharanpur to Ghaziabad.
Most Polluted Cities In The World
Twenty-two of the world's 30 worst cities for air pollution are in India, according to a new report, with Delhi again ranked the world's most polluted capital. The Greenpeace and AirVisual analysis of air pollution readings from 3,000 cities around the world found that 64% exceed the World Health Organization's annual exposure guideline for PM2.5 fine particulate matter – tiny airborne particles, about a 40th of the width of a human hair, that are linked to a wide range of health problems.
Every single measured city in the Middle East and Africa exceeds the WHO guidelines, as well as 99% of cities in South Asia and 89% in East Asia. Since many cities, particularly in Africa, do not have up-to-date public air quality information, the actual number of cities exceeding PM2.5 thresholds is expected to be much higher, the report authors said.
The report is based on 2018 air quality data from public monitoring sources, such as government monitoring networks, supplemented with validated data from outdoor IQAir AirVisual monitors operated by private individuals and organisations.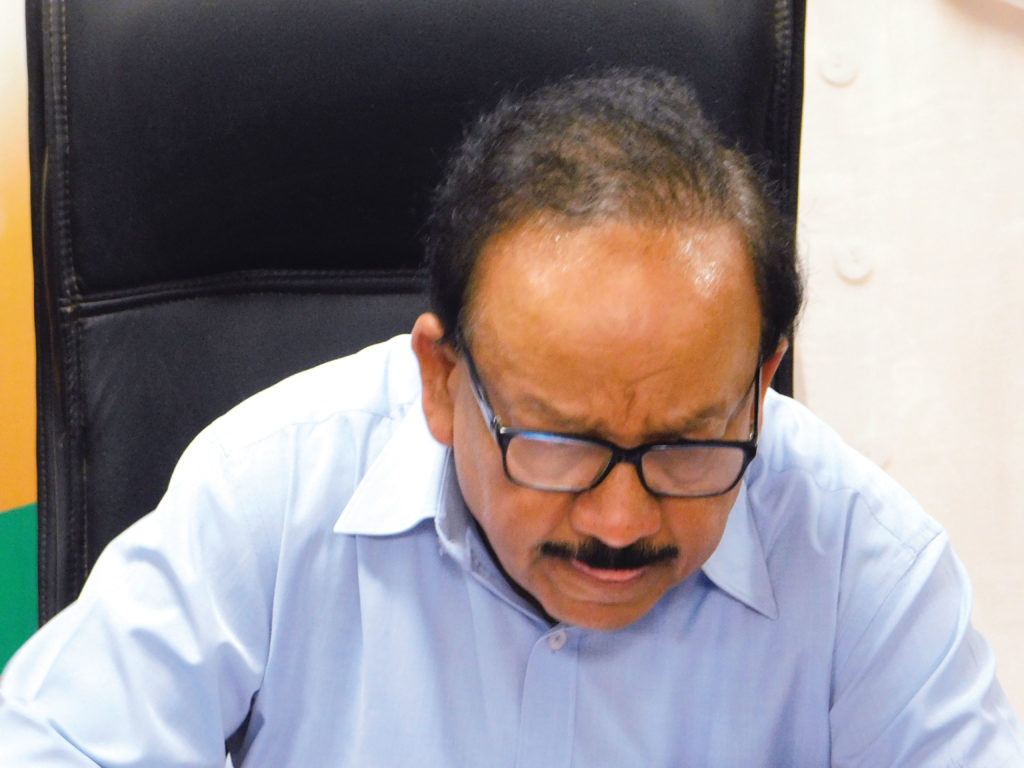 Since coming into power in 2014, the BJP government has emphasised the need for speedy clearances, removal of red tape and bottlenecks. It formed a committee to suggest amendments in the six environmental laws
India dominates the top segment of the list. The tech hub of Gurugram, a city just to the south-west of Delhi which was previously known as Gurgaon, ranked the most polluted in the world with an average of more than 135 micrograms of PM2.5 per cubic metre (µg/m3) throughout the year. Delhi is ranked 11th.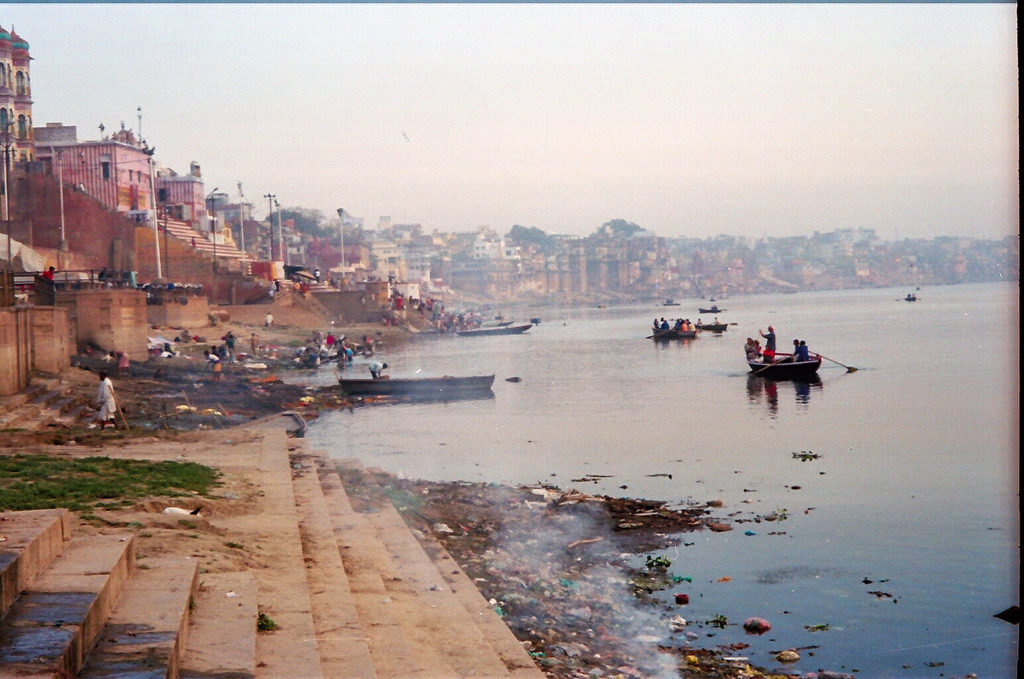 Faisalabad in Pakistan is ranked third with 130 (µg/m3), with Lahore 10th. Dhaka in Bangladesh is ranked 17th. The only other country to feature in the top 30 is China, which appears five times, including Hotan in the western Xinjiang province (eighth) and the ancient Silk Road city of Kashgar (19th).
The highest-ranking capital cities are Delhi, Dhaka and Kabul in Afghanistan (52nd). The Bosnian capital, Sarajevo, is the most polluted European city with an annual average of 38.4 µg/m3. London is the 48th most polluted capital with 12.0 µg/m3 and Washington DC 56th with 9.2 µg/m3. "Air pollution steals our livelihoods and our futures, but we can change that," said Yeb Saño, executive director of Greenpeace Southeast Asia.
Swachh Bharat or a Garbage Country
Barely 35,600 metric tonnes (MT) or a quarter of the 1.43 lakh MT of garbage generated every day in Indian cities gets processed. The remaining three-quarters about 1.1 lakh MT are dumped in the open. Only eight of 35 states process more than half the daily garbage generated in their cities and not a single one has achieved 100% processing.
State-wise data on the website of the urban affairs ministry shows that states like Tamil Nadu, Andhra Pradesh, Haryana, West Bengal, Odisha, Bihar and Jharkhand don't process even 10% of their municipal garbage while Arunachal Pradesh and Dadra & Nagar Haveli don't process municipal garbage at all.
Jammu & Kashmir processes a mere 1%. Chhattisgarh (74%) tops the list and is one of only four states that process more than 60% of municipal garbage. Telangana (67%), Sikkim (66%) and Goa (62%) are the others in this category. Delhi processes 55% of its daily garbage.
There are about 84,000 municipal wards in India spread across states and 61,846 or almost three-quarters of these wards have achieved 100% door-to-door garbage collection, according to the website. Yet, without proper disposal facilities, this makes little difference.
Municipal bodies in Maharashtra generate maximum garbage – 22,570 MT daily – followed by Tamil Nadu (15,437 MT), Uttar Pradesh (15,288 MT), Delhi (10,500 MT), Gujarat (10,145 MT) and Karnataka (10,000 MT).
Municipal bodies are dumping waste on to landfill sites, which are overflowing their capacity and polluting the surrounding land, groundwater and air.
According to the Delhi-based Centre for Science and Environment (CSE), cities are now running out of land on which to dump their waste and have begun throwing it in the 'backyards' of smaller towns, suburbs and villages.
We Indians are destined for premature death – either due to pollution or due to protests for a clean environment. The government and Environmental Minister do not see any pollution or environmental degradation. We are certainly the only country in the world which makes tall claims on international gatherings on one hand and does ease of doing business at the cost of environmental degradation on the other.