Uneducated, unskilled young women and men in villages and towns across the country tell the grim tale of missed opportunities and dying dreams as the demographic dividend eludes political leaders and policy-makers and India slips back into stifling air of smallness
By Robin Keshaw
I was walking through narrow alleys of Gosain Tola in Ranchi on a sultry April morning. The clock was about to strike 12, but the lanes and corners were bustling with children and the youth.
Most of the 20+ youths were either huddled around mobile phones or playing cards. The adolescents were busy chitchatting and hurling abuses. The children were dancing around with sticks in their hands, while some of them were busy running after roosters.
I found some of the young girls sitting outside their homes, again immersed in their mobile phones. Ideally, Gosain Tola should have been devoid of these folks on a Tuesday morning, they should have been at their jobs or in schools or colleges.
Out of curiosity, I asked a 12-something year old girl about her school. "Election ko lekar sirjee ne chhutti de di hai (The teacher has declared a leave due to elections)", she chirped. Ranchi goes to vote on May 6th, twenty days from the day (April 16).
I entered the home of Mariam-didi, a community volunteer in Gosain Tola and asked her about the youth of the community. "Nashe ne sabko barbad kar rakha hai, inko busy rakhne ke liye naukri hi nahi hai desh me (Drugs and substance abuse has jeopardised their youth, there are no jobs to keep them engaged)".
The grim situation in Gosain Tola is a representative sample of our country. Whether it's Sangam Vihar in Delhi, Ragigudda in Bengaluru, or rural India, our children, and youth are peering into a bleak future.
DEMOGRAPHIC DISASTER?
It has been more than a decade since we have been hearing the proverbial drum of demographic dividend. Some of these facts are quoted so often that they are there at the tip of everyone's tongue – India has more than 50 per cent of its population below the age of 25 and more than 65 per cent below the age of 35.
The average age of the population in India would be 28 years by 2020 and is likely to peak to 37 years by 2050, which is the current average age of Chinese population. All these figures present quite a rosy picture of India's destiny, although with a badgering 'if'.
If all of the nearly 30 crore children in India have access to quality education, India can reap its demographic dividend. Currently, only 10 per cent of Indian students have access to higher education in our country.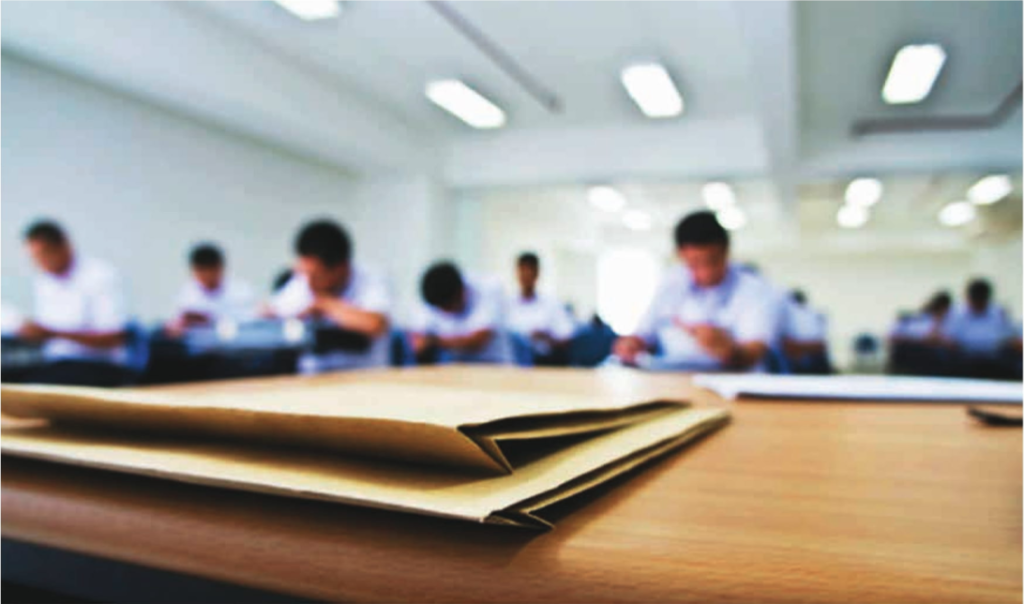 IN 2016, MORE THAN 15 LAKH PEOPLE APPLIED FOR 1,500 VACANCIES WITH A PUBLIC SECTOR BANK; MORE THAN 90 LAKHS TOOK ENTRANCE EXAMS FOR FEWER THAN 100,000 POSTS IN THE RAILWAYS; AND MORE THAN 19,000 APPLIED FOR 114 JOBS AS MUNICIPAL STREET-SWEEPERS
If all the 60-crore youth, under 25, have the opportunity to lead a positive and productive life, India can reap its demographic dividend. The labour force participation rate in India stood at a meagre 49.8 per cent in 2017-18, while the unemployment rate was reported to be at 6.1 per cent, which is reportedly highest in last 45 years.
If this data doesn't make you cringe, sample this – the data is from a leaked preliminary report which the Modi government has decided to withhold.
The story gets grimmer. In 2016, more than 15 lakh people applied for 1,500 vacancies with a public sector bank; more than 90 lakhs took entrance exams for fewer than 100,000 posts in the railways, and more than 19,000 applied for 114 jobs as municipal street-sweepers.
Today, India is struggling to reap the benefits of its prized demographic dividend largely due to lack of jobs, inadequate spending in education, health, and infrastructure.
However, that's where the silver lining is. If the next government channelizes its energy to provide quality education to our children and relevant career skills and jobs to our youth, we shall achieve the great Indian demographic dream very soon.
QUALITY EDUCATION FOR ALL
India has come a long way from the initial days of Sarva Shiksha Abhiyan, when the real task in hand was to increase the enrolment in schools. The Gross Enrolment Ratio in primary education has increased from 95.7 per cent in 2000-01 to 99.2 per cent in 2015-16. Average annual dropout rate has decreased from 25.7 per cent in 2005-06 to 4.13 per cent in 2015-16. However, quality remains a big concern.
The latest Annual Status of Education Report (ASER) by NGO Pratham highlights that only 27.8 per cent of the children in grade 5 and 44 per cent of the children in grade 8 can do a simple division. These figures are worrying. By Class 8, the last year of compulsory schooling in India, all children are expected to have mastered foundational skills.
Steve Rocha, national convener of Nine is Mine campaign, sees a large part of the problem in budget allocation. "It's a simple question of priority. If the government is not spending enough on education, how can it expect our children to learn?" he asks.
The campaign derived its name from the Millenium Development goals of 6 per cent for education and 3 per cent for health (now the demand has been increased to 5 per cent), a total of 9 per cent of GDP. "The two goals are a starting point for all other rights, and probably for the real development of our country", says Rocha.
Currently, education remains one of the least valued at 3.5 per cent of total budgetary allocation. A clear non-negotiable for the next government is to drastically increase its spending on education. The implementation of Right to Education (RTE) Act has suffered heavily due to the step-motherly treatment to spending on education.
As of 2017, only 8 per cent of the schools in India were RTE-compliant. This is abysmally low for a law which will complete a decade of its existence in April, 2020. RTE Act lays down minimum norms and standards relating to Pupil-Teacher-Ratios (number of children per teacher), classrooms, separate toilets for girls and boys, drinking water facility, number of school-working days, working hours of teachers, etc.
ACTING ON THE ACT
Khush Vachhrajani works for an NGO and oversees the implementation of specific provisions of RTE Act in Gujarat. "The onus of implementation of RTE provisions lies with state governments, while state governments keep blaming the central government for lack of funds.
This is a cat-and-mouse blame game, which has been going on for years. The irony dies a thousand deaths, when despite the allocation of funds, expenditure has not been allocated towards meeting the targets of the Act. With the exception of 2010-11, for all other years the allocated budget could not be fully utilized", he laments.
OUT OF THE NEARLY 2.5 LAKH SECONDARY SCHOOLS IN INDIA, ONLY 6824 SCHOOLS OFFER PRE-VOCATIONAL COURSES AS WELL AS VOCATIONAL COUNSELLING TO THE STUDENTS. STUDENTS IN GOVERNMENT SCHOOLS HAVE LITTLE OR NO CLUE ABOUT THEIR VOCATIONS AND JOBS AVAILABLE IN THE MARKET
The next government should prioritise the compliance with RTE Act across the states and should work in close coordination with the state governments to ensure the implementation.
It is said that in order to transform the education system, one needs to transform the teacher in a classroom. However, HRD ministry's annual work plan, 2016-17, shows a deficit of more than 9 lakh teachers in the country.
RTE Act creates several obligations on the government regarding the quantity and quality of teachers, which has been blatantly ignored by the previous government. Section 23(1) of the RTE Act provides that persons with minimum qualifications as laid down by the academic authority authorized by the Central Government (NCTE for this purpose) only shall be eligible for appointment as a teacher.
After the RTE Act 2009, the government had given time to all untrained teachers in the workforce to complete teacher training by 2015. However, many teachers remained untrained. As a consequence, an amendment bill was passed.
According to the Right of Children to Free and Compulsory Education (Amendment) Bill, 2017, untrained teachers teaching students of class 1 to 8 under 'Sarva Shiksha Abhiyan' will now get time till 2019 to complete their teacher's training. We are still talking about the basics of teacher training, where they are supposed to complete the Diploma in Elementary Education (D.El.Ed) programme, which is a 2-year course.
Prakash Javadekar, the then HRD minister had said while presenting the Bill, "…there are around 11 lakh teachers in total who are without proper qualification".
"This is a joke being played on our children, which is not even hilarious", says Geetika Arora, a teacher trainer associated with a non-profit organisation in Bengaluru. "I vividly remember the viral video of a teacher failing to pronounce apple in a government school.
It sent a chill down the spine to think of the lakhs and lakhs of our children who are passing grades and knowing nothing. There is a huge skill and knowledge gap that exists in our teacher education system. It becomes imperative for the next government to invest in teacher training and upskill our teachers and ensure our children get the right knowledge", she says with optimism.
SKILLING THE SOCIETY
As our children move into their adolescence, 14 years of age as per RTE, the government sheds its responsibility for their education. The government has been stubbornly resisting the extension of the RTE Act from 14 years to 18 years.
The children in the age group of 14 to 18 years constitute 11 per cent (more than 11 crore) of India's population. They form the conduit of entering the workforce, yet they are mostly neglected by the policymakers.
In 2018, Pratham released a report titled 'Beyond Basics', which looks at rural youth in the 14-18 age group from the angle of activity, ability, awareness, and aspirations. The results are startling. Out of 100 children in Class 7, only half of them continue to study till Class 10.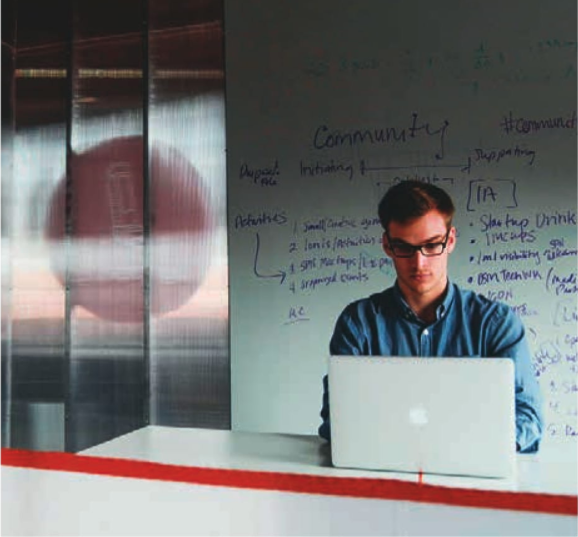 THE NAKED TRUTH IN INIDA IS THAT THERE AREN'T ENOUGH JOBS. THE FOCUS OF THE SKILLS PROGRAMME SHOULD BE TO BUILD ENTREPRENEURIAL SPIRIT IN OUR YOUTH
And only 25 per cent of them goes on to complete Class 12. Nearly 30 per cent of all youth are not enrolled in either a school or any other educational course. According to the ASER report, only 5 per cent of youth are "taking some type of vocational training or other courses".
It doesn't require rocket science to understand why most of the adolescents in our country are on the streets while they ought to be doing something productive.
As per the HRD ministry data, out of the nearly 2.5 lakh secondary schools in India, only 6824 schools offer pre-vocational courses as well as vocational counselling to the students.
This effectively means that more than 97 per cent of our students in government schools have little or no clue about their interest areas and the vocations and jobs available in the market. Under the erstwhile Rashtriya Madhyamik Shiksha Abhiyan (RMSA), HRD ministry runs a scheme for 'vocationalisation of secondary and higher secondary education'.
Students in class 9 to 12 can enroll into 100 job roles across 19 sectors viz logistics, retail, healthcare, etc. as part of their curriculum.
However, the implementation of this scheme has been shoddy. A vocational trainer (a contractual staff under the scheme) in Haryana, on condition of anonymity, said, "I have become a stooge for the principal and block officers.
As there is no science teacher in the school, I am teaching grade 9 – 12 in the classroom". The scheme is also plagued by ambiguity, lack of compliance, absence of strict monitoring and review as well as irregularities in payment. Vocational education has the true potential to change the skills landscape in India. The next HRD minister should take this up on a mission mode.
SCHEMING THE SCHEMES
A battery of schemes had been launched by Modi government in the past five years to change the skills and jobs landscape in India – Skill India, Pradhan Mantri Kaushal Vikas Yojana, Make in India, Digital India, Startup India and so on.
Take Skill India for example. In July 2015, Modi launched the Skill India programme and announced the target to skill 400 million people by 2022. Goalposts were shifted multiple times due to lack of clarity and another target was highlighted in the speeches by PM and the ministers – skilling one crore people by 2020.
As on November 30, 2018, about 36.22 lakh candidates have been enrolled across the country. Out of total 33.93 lakh (approximately) trained candidates, 24.13 lakh have been trained under Short Term Training, 9.08 lakh under Recognition of Prior Learning and 0.72 lakh under Special Projects across the country in various sectors.
Out of these, 10.09 lakh candidates have been reportedly placed across the country. The figures speak for themselves. To add to the scheme's wound, India Today 'unearthed a scam committed in the name of the scheme'.
In its report, it highlighted that 'several beneficiaries get conned by middlemen using the Centre's flagship programme' and 'government records do not tally with the reality of what beneficiaries claim'.
CHASING THE WRONG GOOSE
Instead of creating a plethora of programmes for political gains, the next government should focus on the convergence of these schemes and robust monitoring processes to enable them on the ground.
According to the National Skill Development Corporation (NSDC), 76 per cent of those who were placed after undergoing training in PMKVY (Pradhan Mantri Jaushal Vikas Yojana) got wage employment and only 24 per cent could set up their own businesses.
According to Rajesh Agarwal, joint secretary in the skill development ministry, just 10,000 of all those trained under PMKVY in 2018 applied for MUDRA loans, meant for self-employment.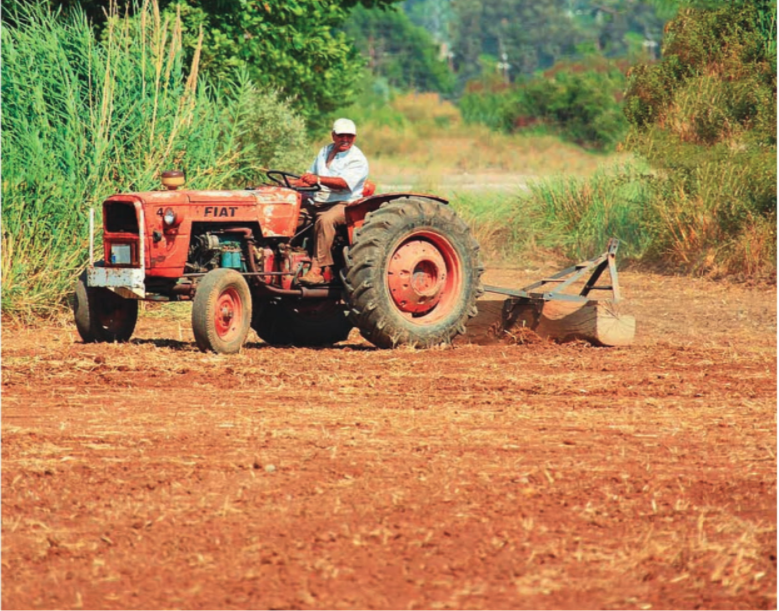 AGRICULTURE CONSTITUTES 17.3 PER CENT OF THE COUNTRY'S GDP,BUT IT SUSTAINS OVER HALF OF THE COUNTRY'S POPULATION. IT GREW AT AN ABYSMAL RATE OF 2.1 PER CENT (PROJECTED) IN THE YEAR 2018
The naked truth in India is that there aren't enough jobs. The focus of the skills programme should be to build an entrepreneurial spirit in our youth. Delhi government has launched an Entrepreneurship Mindset curriculum for students from class 9-12.
The focus of the curriculum is to build necessary life skills focused on confidence, creativity, self-awareness, perseverance, decision-making, etc.
Manish Sisodia, education minister of Delhi, says, "Entrepreneurship curriculum is required because the trickle-down economy is fundamentally flawed. Corporations are rewarded, rightfully so, for running efficient operations, delivering more value to the marketplace with as minimum resources as possible.
They do not and should not have the mandate to sustain jobs. What we need is a "bubble-up" economy driven by the needs of 1.3 billion people that is constantly reorganising to adapt to the new realities of the rapidly changing world."
"Millions of engines of growth powered by individuals with an entrepreneurial mindset is the only long-term solution for unemployment and poverty", he adds convincingly.
The government at the Centre should take the leaf out of Delhi's books and introduce such curriculum across the states. The school system should deliberately prepare our students with life skills and soft skills along with the vocational skills to equip them for the challenges ahead.
"If we really want to help our young people thrive and flourish in the 21st century where we know change is coming at such a rapid pace, we need to build in them the resilience and skills to cope with that change.
Therefore, we need to create an ecosystem where individuals, NGOs, governments need to come together and collaborate to integrate life skills education in all skill-based programs," opines Vikram Bhat, a life skills expert and advisor to Manish Sisodia.
BELLING THE EMPLOYMENT CAT
Indian industry regularly complains it cannot find workers with the required skills to be competitive. According to government data, less than 5 per cent of the workforce in India has undergone formal skills training as compared to 68 per cent in the UK, 75 per cent in Germany, and 52 per cent in the US.
While skills availability is definitely an issue, the lack of job availability is a bigger problem. There weren't enough jobs in India when the economy was growing at a world-beating annual rate of 8 per cent in the financial year of 2015. And having millions of young people unemployed, no matter what the growth rate, is a ticking time bomb.
The government needs a sectoral approach to tackle the unemployment problem. Agriculture constitutes 17.3 per cent of the country's GDP, but it sustains over half of the country's population. It grew at an abysmal rate of 2.1 per cent (projected) in the year 2018, less than half of what it grew in 2017.
If India wants fewer people to depend on agriculture, it needs to create non-farm jobs. But even when India was growing at over 7 per cent between 2013 and 2015, the rise in non-farm jobs was only 1.3 per cent annually. The demand of traditional landed castes like the Patidars, Gujjars, Jats, Marathas and Kapus for job reservations must be seen as a symptom of the overburdened farm sector seeking an outlet in the urban jobs market.
More than 400 million Indians work in the exports sector, whose contribution to India's GDP has nearly halved over the last five years to less than 20 per cent.
Even as global trade improved, India failed to capitalise on it. Exports grew 12 per cent between April and November 2017, slower than Vietnam's 24 per cent and Indonesia's 16 per cent year-on-year.
Within exports, the biggest employers such as textiles, electronic goods, gems & jewellery, leather, and agricultural products continue to struggle. GST and demonetisation have eaten away a large chunk of jobs, reportedly 50 lakhs job were lost due to demonetisation.
There are issues which need an immediate resolution to peak the employment rate. First and foremost, the government should build a credible, data-driven information system on employment.
Unless this is done, the employment policies will continue to be made in isolation, divorced from the realistic demand-supply mechanism. Large scale industries and agriculture aren't sustainable options for job growth in India, medium scale units are the only saving grace.
To fuel their growth, the government should extensively focus on unambiguous labour laws and easy and transparent access to credit. Government should actively look to expand the base of government jobs as well. The staff selection bodies at the central as well as the state level are running sub-optimally, taking years to finalise the hiring process. There is an urgent need to decongest the 'regulatory cholesterol' in these bodies.
ANGRY YOUNG INDIAN
What I saw in the narrow lanes of Gosain Tola wasn't an aberration, it's a common story everywhere. These youth are at the disposal of the theatrics of the society, which isn't bound by a common social thread.
The recent spate of youth unrest in India, whether it be the university protests, Bhima Koregaon violence and to an extent, the lynchings, are really worrying symptoms.
Nikhila Henry, author of the book The Ferment, which features stories from across India of young people fighting the system said in an interview, "Young people in different parts of India feel a sense of restlessness as they face injustices.
There are those whose lives are affected by these injustices, and then there are those who are angry that we have become an unjust society. I think both these groups of people are connected in more ways than they acknowledge — they are uniformly disconnected from our growth story. And they are not happy that the politicians and policy-makers are trying to maintain status-quo."
The government which will take over in the sultry summer of Delhi will have to immediately deal with the rising tempers of the listless Indian youth. It might continue to ignore the predicament only at its own and, at the larger level, society's peril.
However, kicking the can down the road wouldn't be an option as the anger simmers. A smart government should see the current imbroglio as an opportunity, an opportunity to reap the demographic dividend for which the window is really small.