The Day The Music Died: An outsider's insight into the Indian music industry. Nowadays Hindi Music is really getting "worse" but there are a lot of factors pushing the trends in that direction
By Abhijit Chanda
Old seems to be gold and music seems to be getting worse as time rolls by
Bollywood music was instrumental to the stories of the movies during the golden era
On Youtube, T-Series is the biggest channel in the world, with a massive pool of old songs and new artists
Streaming platforms have revolutionised how we listen to music over the last decade
IT'S Saturday night and a few friends have come over to my home. We settle into the rhythms of the evening, and the music hums away in the background. Modern pop songs pass unnoticed one after another. From time to time, one friend or another throws in a request for one of the new Punjabi songs from Badshah, Diljit Dosanjh or 'Doobey' song from recent release film Gehraiyaan. Halfway through those songs, people are already back in their respective conversations.
A few hours later, 'Mehbooba' starts playing. Heads bob to the song through the conversation and, by the time the chorus hits, people start singing. One of our friends jumps to her feet and dances over the bar for another drink.
This song was released in 1975, but it still effortlessly gets people moving. And yet modern Indian pop music gets forgotten in the span of a few weeks or, at most, a few months. Old seems to be gold and music seems to be getting worse as time rolls by. And this seems to be the case the world over.
Are we just getting old, cynical and nostalgic or is there something else to all this?
I have been wondering about this for a while since I'm a musician and a lover of music in general, mostly western music. As I was a teenager in the 90's, I have a deep fondness for the grunge and alternative music at the time, classic rock from the 70's, and a good smattering of western pop from that era as well. One could say I am an "outsider" of sorts to Indian music. But I have been watching it from the sidelines and hope I can offer some objectivity to the perspectives we have about the evolution of music in India.
As I dug into this topic, I discovered something I didn't expect – it's complicated. Music really is getting "worse" but there are a lot of factors pushing the trends in that direction.
And one last disclaimer: we do have some data that we'll be looking at, but there's still a lot of conjecture and opinions I have to dive into to make sense of it all as no one has really figured this out yet.
THE GOLDEN DAYS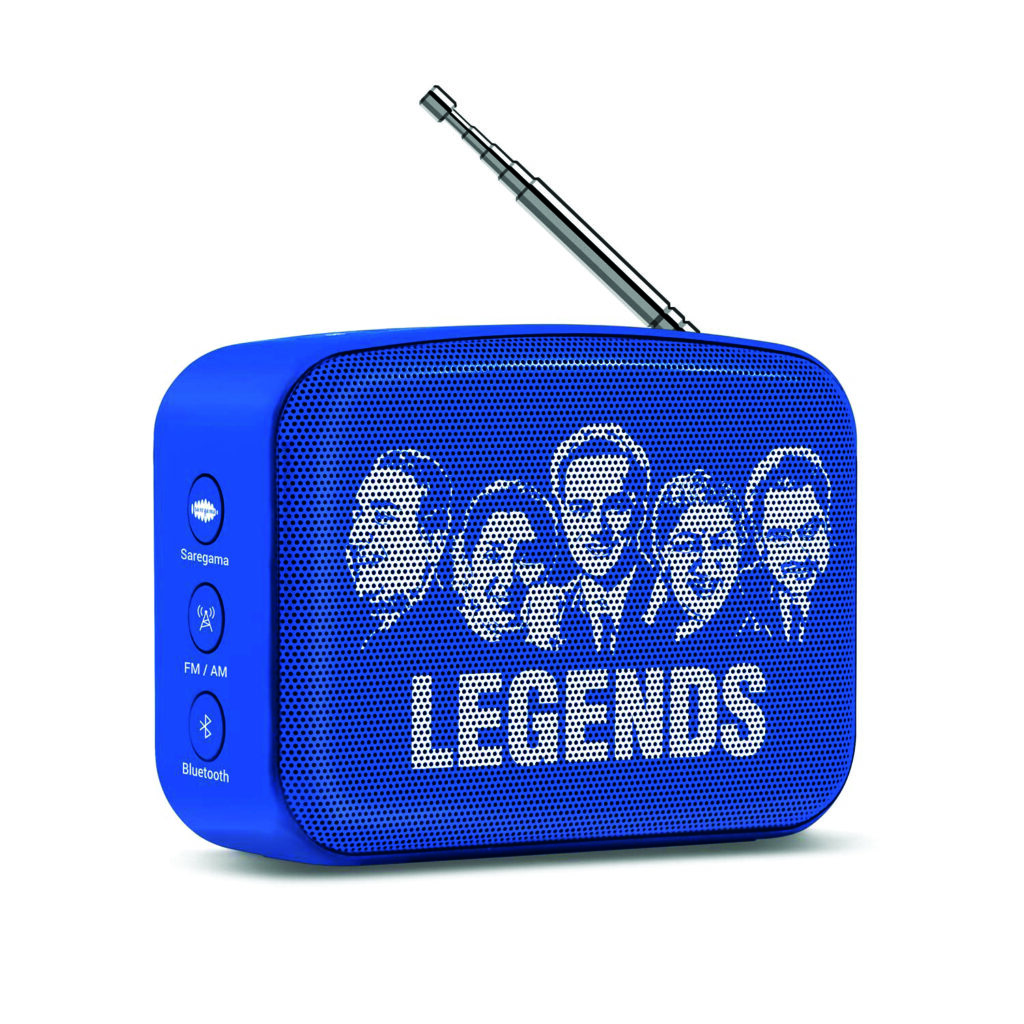 We all look back fondly on the oldest Hindi movie songs from the 50s, 60s and 70s just as I look back at the 70s and 90s for my most treasured rock tunes. The golden days of Kishore Kumar, SD Burman, RD Burman, Madan Mohan, Roshan and more, are still being played on everything from radio to Spotify and Carvaan speakers (Portable Music Player with Preloaded Hindi Songs). Many of us have been brought up to those tunes and have a special place in our hearts for them.
But it's not just nostalgia that makes this music immortal. The musical compositions were deep and complex, melodically inspired by the storyline and the characters in the movies. The lyrics were beautifully poetic and laden with emotion to take the story of the movie forward. Back then, Bollywood music was instrumental to the stories of the movies. The chemistry between the characters and the plots flowed through them.
The golden days of Kishore Kumar, SD Burman, RD Burman, Madan Mohan, Roshan and more, are still being played on everything from radio to Spotify and Carvaan speakers
Each movie would have one primary composer who would be brought in when the story was finalised and asked to compose the music for the whole movie. It would often take months to do so as the composers and lyricists worked together to craft the story into melodies that all came together like something akin to a progressive rock concept album. Individually, they needed to stand on their own. When played together, they would take one through the movie once again.
THE EVOLUTION OF FORMATS
In the earliest days, the radio would often be the only way to listen to these songs after watching a movie in the hall. Then came record players for the true connoisseurs of music to indulge themselves whenever they pleased. They were the niche crowd who could afford a relatively expensive music system in their homes.
During the 80s and 90s, audiences continued growing as the formats changed to become a lot more accessible. Audio cassettes and then CDs become more affordable with time as did the players.
In the 2000s, MP3s entered the picture, creating the opportunity for pirated music to take over the world. In the west, Napster turned the music industry on its head but it didn't affect the Indian markets as much since the internet was still too expensive for most Indians to have access to.
Then, in the 2010s, a massive change was triggered with the advent of Youtube and music streaming platforms. Over the course of the decade, the number of Indians with access to the internet shot up.
In 2011, only 10% of Indians had access to the internet. By 2017, the number had more than tripled. By the end of 2019, there were 719 million Indian internet subscribers, making up about 54% of the population.
Indulge me for a bit longer as I lay out the relevance of these numbers. With the popularisation of cheaper smartphones and mobile broadband connections, there was a 68% increase in the number of wireless internet users between 2013 and 2019. That is a growth from 220 million to almost 700 million users as compared to a relatively meagre 18% increase in the number of wired internet users (from 18 million to 22 million).
Additionally, the number of mobile internet users were nearly 97% of the total internet users at the time. According to the IAMAI and Kantar ICUBE 2020 survey, most people in India access the internet on their smartphones, and use it primarily for entertainment purposes. That brings us back to music.
THE BIRTH OF STREAMING MUSIC
Streaming platforms have revolutionised how we listen to music over the last decade. It all started with the invention of MP3 by Karlheinz Brandenburg, then a PhD student at the German University of Erlangen-Nuremberg, and later a researcher at AT&T Bell Labs. He found an ingenious way of compressing digital recordings down to a fraction of their size with almost no degradation of the sound, at least as far as human hearing was concerned.
This led to entire discographies of artists becoming available on the internet in the late 90s. Napster was created to provide a platform for music of all sorts – from studio albums to rare live performances and demos – becoming available to anyone with an internet connection for free.
This was an amazing time for music enthusiasts and even small bands who could now more easily distribute their music, but it was also a massive blow to the music industry and the bands that depended on it since their earnings disappeared overnight.
Some stood their ground to fight for their careers. Metallica, America's biggest heavy metal band, and Dr Dre, the renowned hip-hop artist, sued Napster for pirating their music, which led to Napster shutting down in 2001. But it was already too late. Many peer-to-peer file sharing applications appeared to take its place. Music, movies and entire television shows were now being shared freely on the internet.
Then, in 2003, Apple launched the iTunes store, where music could be digitally downloaded but at a price. The cost was relatively low but the music industry loved it, knowing there was no other way they could survive.
On the other hand, peer-to-peer sharing platforms, like Limewire, were now riddled with viruses and malware, frustrating multitudes of music lovers who then saw iTunes as a viable option for safe, legal and affordable music.
Then, Pandora was born – not the girl with a box of the world's troubles, but a sleek music listening platform which would introduce you to new artists based on what you were listening to. Pandora soon inspired some of the world's most popular streaming apps like Tidal, Spotify, Apple Music and more.
Now, in the Indian market, we have homegrown streaming apps like Airtel Wynk, JioSaavn and Gaana, which are ruling the market at the moment along with Spotify, with millions of downloads of each app every year.
The bottom line: the Indian streaming market is just getting started and already is expected to cross $840 million by 2025. The convenience is amazing and the cost of entry is minimal. After all, it's only Rs 49 a month for Wynk, and if you are an Airtel user, you'll even get periods free depending on the plans you're on. The others like JioSaavn, Gaana and Spotify all have free ad-supported free listening, as does Youtube, albeit without a dedicated music app. For the Youtube Music app, you need to be a premium user at a cost of Rs 139 per month.
The Inside Story
The music industry is fighting for ears – on one hand, we have the stalwarts who will never compromise on their artform like AR Rahman and Vishal Shekhar, and on the other hand, Raftaar, Badhshah, Neha Kakkar and Honey Singh, who are making songs and money while the sun shines on them. The latter seem to have the upper hand at the moment, with the crowds lapping up every rap song and remix that comes their way. Marketing trends are certainly an aspect of this, as well as streaming platforms, as we have discussed, but some think it may be a far more ubiquitous than one might think.
I had the opportunity to speak to Rohit Kulkarni, who has quite a body of work as an original score composer for movies like Mary Kom and Wazir, to name a few.
His perspective, which I feel is of critical importance to understand this issue, is that music is just following the trends we see all around us. "Life is getting so much more hectic as the years go on, and on top of that, and with the little time we have to ourselves, we are spoiled for choice on what to do", he said. Reminiscing about long nights spent in the studio, he said, "Back in the '80s and '90s, when working in my studio till 3 in the morning, I knew the 2 or 3 places we could go for chai and vada pao nearby. Now, each person in the studio just open their favourite food ordering apps and order four different items from four different places. In the same way, if you want to talk about cars, we used to just have a handful of choices – Premier Padmini, Contessa and Ambassador along with a couple of Marutis. Now every car you see on the street is from a different brand. It's the same with the music industry. First, you could only listen to what was on the radio, then what you could listen to from your collection of records or CDs or whatnot. Now, you have access to millions of tracks on your phone with streaming music apps. You don't like one song, you skip to the next one."
Another aspect, according to Kulkarni, is that modern life and our smart devices don't let us rest. There's always something to consume, something to do, somewhere to go – whether it's flipping through Instagram, binging on Youtube videos or some other corner of the world of social media, or even figuring out what to buy next on Amazon. Gone are the days when we could sit back, undisturbed, ruminating about our day. We don't give ourselves enough time to truly rest and find peace. Because it is only when we do that we can really appreciate good music and all the layers, nuances, emotions and movements within.
The paradox of choice seems to be ubiquitous across the world right now, forcing creators to churn out more work quickly to keep up or be lost in the noise. Even renowned composers and musicians need to cater to the demands of music labels and, in turn, the listening audience to ensure their careers are secure. Kulkarni then quoted Charles Darwin, who said: "It is not the most intellectual of the species that survives; it is not the strongest that survives; but the species that survives is the one that is able best to adapt and adjust to the changing environment in which it finds itself." Music companies have a lot more influence on movie music now, and most composers have to create what the companies want in order to survive.
There is a reason for hope though. There are some composers who have stood their ground even as times have changed. Fortunately, they – like AR Rahman, for example – are already secure, they have the clout to do so. The new kids on the block don't have that luxury.
So Rohit Kulkarni's advice to all of us who feel modern music is a streaming river of sewage is to "take some time to rest, clear your head, find peace, and listen to the music you love. This will not only help you reconnect to the music you love, but to yourself."
DOUBLE EDGED STREAMING SWORD
Let's start with the good side of streaming. Pretty much any musician can have their music featured on streaming platforms without having to go through record labels. This sort of democratisation has led to many new acts launching their music through social media like Youtube, Instagram and TikTok. In fact, there are people like Justin Beiber who have gained popularity on Youtube or other social media platforms before getting signed on to labels and starting their careers as musicians.
Now, we even have playlists of the biggest hits on TikTok and Instagram!
This is indeed a time of great opportunity for budding musicians. But there is a bad side to this too. Any song that instinctively sounds good within the first couple of seconds will go viral with little regard to musical complexity and lyrical content.
Corporate greed, streaming algorithms, and a massive audience is lapping it all up leaving filmmakers and musicians with no urge to innovate, create and make some real music
And then there are the algorithms. Every streaming platform has one goal – to keep users on the platform for as long as possible by feeding them the kind of music they love the most. This means that, regardless of new artists or old, the ones with the highest clicks will be recommended most frequently to ensure the users keep listening. This leads to a constant churn of music being streamed across the world being guided only by the subconscious whims of the listeners. And the payout models of these streaming platforms is usually given to those who are listened to the most.
In other words, the most popular artists are promoted even more and therefore get paid the most.
Another aspect of all this is that albums are no longer necessary, or hold any value as individual songs are what people listen to. Gone are the days that we would go to the store to pick up a vinyl record or a CD (you still can, but it's not as easy as streaming). Now, your new favourite song could be whatever is streaming next.
So what does that mean for the quality of music?
We all know that Bollywood movies are greatly dependent on their soundtracks.
Back in the good old days of Bollywood (pre 2010 apparently), the music for movies was carefully honed and composed over months. Now, in the age of singles and viral hits, movies want to create as many songs with as little money as possible. So instead of getting 10 songs written by one stalwart composer, filmmakers are opting for, say, 5 composers to write two songs each. Gone are the days of a familiar theme that transcends through the movie and moves the story forward like in Vishal Bhardwaj's Omkara, Sanjay Leela Bansali's Padmavat and the like.
Vishal Bhardwaj directs most of the music for his movies anyway, so he's an outlier, but most prominent directors have a selection of composers and music directors that they always work with for their movies.
NEWER DIRECTORS ARE DIFFERENT
Now, the songs of Bollywood are usually run in the background instead of being performed in big, choreographed interludes, (unless they are item numbers, of course) so they don't need to move the story forward. They are needed only to promote the movie. That's how the industry has worked for decades. That's what movie goers are looking for, but from an artform, it's become a factory line. Adding to the chaos, the burgeoning audience has also led to a lot of competition. Some of JioSaavn's biggest hits are now not from Bollywood but rather regional songs – Punjabi and Bhojpuri for example. For Bollywood to stand out, they have to push extra hard to create instant hits.
Therefore, record labels push new filmmakers to try and compose as many songs for their movies as they can, as inexpensively as possible, not caring if they compromise the story, emotional value, lyrics or musical intricacy in exchange for catchy beats, easy, repetitive lyrics and the essential boyband themes of love, lust, money and partying.
For example, in the movie 'Stree', a horror comedy with the moral of women's empowerment, has three saucy item numbers! In another movie called 'Simbaa', a Marathi cop breaks into a Punjabi sufi song!
ONE CAN'T MAKE THIS STUFF UP
On Youtube, T-Series is the biggest channel in the world, with a massive pool of old songs and new artists. So to make the solution to marketing even simpler, T-Series and its ilk just take old songs and remix them for new movies.
For instance, the song Dilbar, originally written for Sirf Tum (1999) was given a middle-eastern vibe and sung by Neha Kakkar for Satyameva Jayate (2018). Ek Do Teen, the song starring Madhuri Dixit in Tezaab (1988) was a particularly painful earworm that tormented me as a child. Now they've remixed it into a near exact copy for Baghi 2. For me, that's an example of going from bad to worse.
WHAT YOU CAN DO ABOUT IT
Corporate greed, streaming algorithms, and a massive audience that is lapping it all up leaves filmmakers and musicians with no urge to innovate, create and make some real music.
Unless we make them do it. The future of music, and your sanity, is in your hands, in a manner of speaking. There's no guarantee that we'll make a dent in streaming platform algorithms, but we can't just sit around and do nothing.
So, the next time you open your streaming app of choice, don't simply press play and let the algorithm do its thing. Be intentional and pick the songs you want to listen to, add them to a playlist and share them with your friends and family. Indulge in a couple of brainless guilty pleasures to get our feet tapping every now and then, but true music is still what stirs the soul, and make sure your playlists brim with your all-time favourites.
And you can do one more thing. Next time you hear a song you feel insults music itself, find the people responsible on social media and give them an earful. It might not help, but I'm sure it'll make a lot of us feel better.
Now, back at home, the wee hours of the night echo with Ajeeb Dastaan, Pink Floyd and Aaj Jaane Ki Zid Na Karo. After all the dancing around with Honey Singh, Sonu Kakkar and Badshah, what we really need to be blissful is some real, soulful music.
---