Prime Minister Narendra Modi reached Adi Kailash, the spiritual land of India, on 12 October. While worshipping in the Shiva temple here, he had a grand darshan of Adi Kailash and prayed for the happiness, prosperity and well-being of the country. The PM was given a warm welcome on his arrival at Shiv Dham Adi Kailash. During this, Uttarakhand Chief Minister Pushkar Singh Dhami was also present.
As per his scheduled program, PM Modi landed by helicopter at 8:45 am on October 12, 2023 at Jeolingkang helipad in Pithoragarh district. From there, after travelling a distance of about one and a half kilometres on the right side by car, he reached Parvati Sarovar and Shiva Temple situated on the top of the Himalayas. He worshipped and meditated on Lord Shiva for about 25 minutes. In the Adi Kailash temple, the Lama priests of the Ran community performed the 'Mati Puja' of the famous Shiva-Parvati from ancient times with full rituals.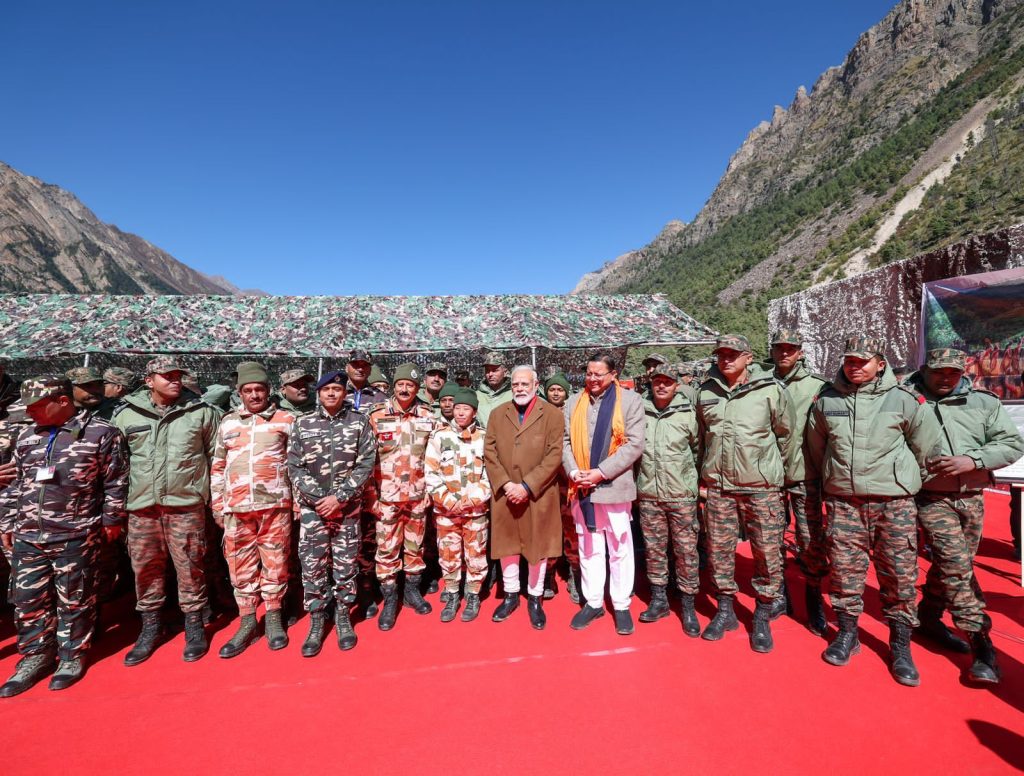 After this, PM Modi also visited Adi Kailash Mountain and Parvati Sarovar. He was amazed and enchanted by the beauty and majesty of Adi Kailash and Parvati Sarovar. He said that after seeing Adi Kailash, his heart was filled with joy and gratitude. He praised Uttarakhand as God's land, where Gods and Goddesses reside in every particle. He expressed his immense delight after seeing Lord Adi Kailash. He said that the temples of Devbhoomi are not only the centre of faith but also of economy. He highlighted how thousands of people's livelihoods are directly and indirectly linked to these temples. He said that all the temples are being developed as a circuit to promote religious tourism. During this, the Chief Minister briefed him about Adi Kailash and the surrounding area.