In these 73 years since independence, the majority of the population is still looking to meet their both ends. Whether it's Employment, Education, Health, Farming or  Economy, on every front, we are lagging 
By Reeta Singh
A departmental Store sprawled over 30,000 square feet area in posh Dwarka locality of Delhi was abruptly shut down because the owner did not have money to pay the 5 months rent that his store was closed during Corona-induced lockdown. He already had defaulted on bank loans because of zero income during the lockdown.
That's why he thought it prudent to hand over the fully stocked store to let the landlord recover whatever he could to reduce his losses.  This was not an isolated incident. At least one store is closing down in Dwarka and 10 in Delhi everyday.  
According to a survey by the Centre for Monitoring of Indian Economy (CMIE), 90 per cent of migrant labour lost their job and 84 per cent of them had zero income during the lockdown. Indian Society of Labour Economics (ISLE) has estimated that over 13 crore people lost their jobs because of the lockdown. With 40 per cent of them – over 5 crore – having white-collar jobs, the extent of financial loss can be easily gauged.
But suppose the pandemic had not struck India, would we have been thriving and growing at jet-speed? No, not at all. Our GDP growth rate had already slipped from a healthy 7 per cent to 4 per cent till last year. It was feared to have dipped up to 3 per cent this year in any case. Pandemic and lockdown have sunk it to unfathomable depths. International agencies like Moody, Standard & Poor's and Fitch, besides our agencies like ICRA, CRISIL, RBI and SBI have predicted it to go up to -20 per cent this fiscal year.
It means an already plagued nation would be further crippled. Assistant Professor of Economics in the prestigious Jawaharlal Nehru University (JNU), Dr Surajit Das claims, "the joblessness is going to rise further and there aren't going to be new job openings anywhere in the world at least in next one year and maybe even two".
So, will it be right to blame everything on the pandemic? Yes, if you ask anybody from the ruling dispensation. Prime Minister Narendra Modi in his first address on the eve of lockdown on March 24 had warned the people, "if we can't control the disease in a 21-day lockdown, the country's economy would be set back by 21 years".
His critics had claimed that he was trying to pass off failures of his government on the pandemic. They proved right, of course. Now, over 130 days after that statement, we have certainly gone back economically by a few decades if not exactly, by 130 years, as PM Modi would have us to believe. If the situation is so grave what is he doing to salvage the economy? And also the general condition of the country? What happened to his clarion call for self-reliance (Atmanirbhar Bharat)? 
The Prime Minister announced free food grains to 80 crore people in the country till December this year. That gives us some idea of the number of poor people in India – roughly 65 per cent of the population – 73 years after independence. Of these nearly 18 years, we have seen a non-Congress rule at the Centre including 12 years by the BJP-led NDA.
That was not all. Finance Minister Nirmala Sitharaman announced a Corona relief package worth about 21 lakh crores – 10 per cent of the GDP – to kickstart the economy. But most of this money was directed to the banks which were supposed to give out loans to small, medium and large enterprises. 
So far, there has been no effort at all on part of the government to provide succour to those who have lost their jobs and those who already did not have one. That means now we have almost an army of over 6-7 crore jobless people. This number is likely to grow further in the next couple of years as schools and colleges would be churning out more unemployable and jobless people.
So what is the Modi government doing to resolve this crisis? The PM is laying the foundation of Ram Janmabhoomi temple in Ayodhya to be built at a cost of nearly Rs 400 crores. He has, during the past six years, already launched over two dozen populist schemes (see the accompanying box).
He is providing Rs 2000/- per quarter in accounts of small and marginal farmers, Rs 500 per month in Jan Dhan accounts of poor people, another Rs 500 has old-age pension and yet another Rs 500 to widows. He provided free houses to both urban and rural poor, free toilets, free LPG cylinders as part of Ujjwala scheme, free LED bulbs, free electricity connection, subsidised power and of course highly subsidized ration, fertilizers, seeds and cheap bank loans.
He also plans to supply at least 55 litres of clean drinking water to each of 138 crore people of India in the next four years, through his ambitious Jal Jeevan Mission. People getting so many freebies and cheap services should consider themselves lucky.
But, can India become Atma Nirbhar by availing these freebies and populist schemes? Especially if it's coffered can't afford salaries of railway employees and the finance ministry tells state governments that it doesn't have money to give them their share of Goods and Services Tax (GST). India has been importing 90 per cent components needed for solar energy equipment and plants from China.
We also import almost 90 per cent of salts used in our medicines from China. Our automobile components, mobiles and accessories, computers and tablets, electronic goods, toys and even premium clothes are being imported. To become self-reliant, we need to produce indigenously instead of importing most components from abroad and only assembling them in India like Indian Telecom companies like Micromax and Carbon. 
Despite being a large market, the country is dependent on imports. This is because Indian industry has shied away from investing in R&D and innovation, while government policies have favoured and incentivised imports.
According to a survey by Centre for Monitoring of Indian Economy (CMIE) 90 per cent of migrant labour lost their job and 84 per cent of them had zero income during the lockdown 
On the other hand, Chinese telecom firms like Huawei spend billions of dollars in R&D. It is not as if India does not have the intellectual capital. It is Indian engineers and designers who are writing telecom software, designing chips and developing networking solutions for international companies. 
The border dispute with China has further aggravated the situation with several trade deals between the two countries being scrapped. India has banned telecom majors like Huawei and ZTE from working in India. But, hardly has India realised that most popular mobile brands in India like Oppo and Vivo are subsidiaries of Huawei only.
What have we achieved by banning 59 Chinese apps when Chinese mobiles have captured Indian markets? Interestingly, mega tech companies like Google, Facebook, Samsung, Qualcomm and Microsoft have together invested about $ 20 billion in an Indian Telecom company – Reliance Jio, which has vowed to roll out not only cheaper phones but also indigenous 5G services in the country (of course with help from these American and Korean companies). 
The Indian government has even allowed Reliance a backdoor into India's largest bank, the State Bank of India (SBI), via its 30:70 joint venture with Jio Payments Bank, claimed CPM mouthpiece People's Daily in a recent article. So Reliance has also the enormous resources of the State Bank of India at its disposal, it alleged.
India is truly becoming, not self-reliant, but self Reliance! Both Google with its Google Pay and Facebook with its so-called digital money could find a backdoor into the Indian market using Reliance's existing financial infrastructure like Jio Payment Bank.
India was the world's fastest-growing major economy, even once surpassed China. When the growth rate of GDP since mid-1990 started increasing over 5 per cent per year, our country earned the title of fastest-growing economy in the world in the year 2013-2014.
India was seen as an economic powerhouse at the global stage but last year India lost that title. Even more disappointing to see that in the recent Economist magazine's weekly chart of 43 major economies in the world, where India for a long time was among the top 3 fastest growing economies, it has now been demoted to 23rd rank for 2020.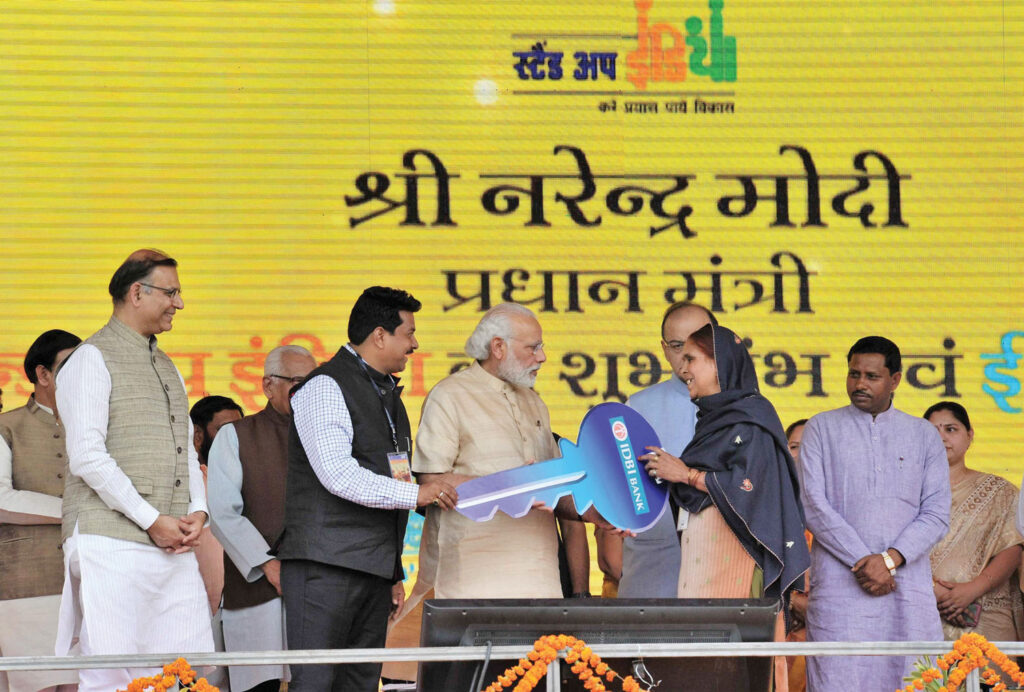 Experts say that wrong policy-making decision like demonetisation, GST cost our country a lot and now Covid-19 pandemic has also caused the severe economic crisis. Several companies and industries have shut down and around 12 crore people have lost their jobs.
The finances of the government are strained. The immediate concern for the government will be to help restore confidence in the economy. Union Minister, Nitin Gadkari recently admitted that "India needs Rs 50-60 lakh crore FDI to bolster a COVID-hit economy." A slowdown of this magnitude will have enormous human consequences.  
But on April 17, 2020, India changed its foreign direct investment (FDI) policy to protect Indian companies from "opportunistic takeovers and acquisitions of Indian companies due to the current COVID-19 pandemic". Hence, a big task lies upon the government to create favourable policies and robust business environment so that foreign capital keeps flowing into the country without any foreign acquisition of Indian companies.