Corona pandemic has devastated the world especially developing countries, affecting both their economy and human lives. Parliamentarian tried to examine what India could have done differently to combat it if not prevented altogether
By Tridib Raman
Any major crisis is an opportunity to introspect and improve the system and make it future-ready. The Coronavirus (Covid-19) outbreak presented one such opportunity to the world. Some countries like South Korea, Vietnam, Germany, Taiwan responded and rose to the occasion wholesome others like Italy, Spain, Brazil, Britain and the United States of America floundered badly despite a robust medical and health care system. As a result, they are still struggling to get control of the pandemic.
First Case Detected
India too had a choice to join the ranks of performers or flounderers. It was a difficult choice. The first Corona patient arrived at Kochi in Kerala from the Covid-19 epicentre – Wuhan in China, on January 27 this year. His test report confirming the disease came on January 30.
And the country entered a protracted lockdown almost two months later – to be precise on March 25. By that time over two lakh people had flown into India from across the world, many of them carrying the deadly virus.
Our response exposed many fault lines in the country's preparedness for such pandemic disease. And the lockdown which was initially announced for 21 days had to be extended five times – it was lifted in some parts of the country after 68 days while in containment zones, areas having active Corona patients, it has been extended till June 30. This means these areas would remain locked down for 98 days or more than a quarter off a year.
Raised Many Questions
So what went wrong? Was lockdown a wrong decision? Or it was timed wrongly – was it too early or little too late? What did we achieve by locking down 138 crore people of the country? Was the achievement in consonance with the price we paid? First things first.
Why lockdown the country? The answer is simple – to buy time to prepare oneself to detect and fight the disease. Are we prepared enough to defeat the deadly virus? Five months after we received our first Covid-19 positive patient, we are in no position to weed out the virus.
The government has clearly said – we have to learn to live with the virus and defeat it by enhancing our immunity. If there is no medicine to kill the virus nor is there a vaccine to prevent its entry into the body system and we had to live with the virus, why was lockdown announced?
Was it to emulate countries like China, Italy and South Korea which had already gone for a lockdown?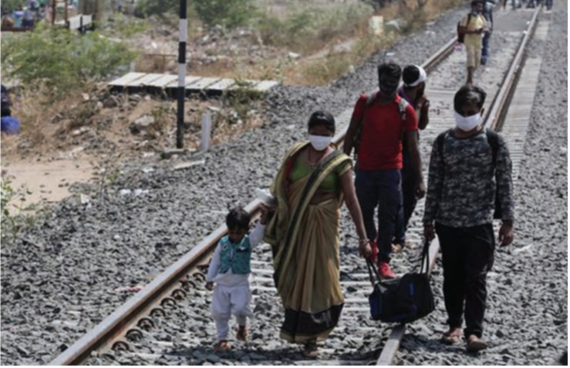 Buying Time
The government argues that the country was not prepared to fight Covid-19, hence lockdown was necessary to get testing kits, PPE kits, ventilators, oxygen concentrators, masks, gloves and get enough beds in ICUs and isolation wards for possible Corona patients.
But, why was the entire country locked down if only locking down of airports and seaports could serve the purpose because it was a native virus and it could enter the country only through an aeroplane or a ship? This is just one of the many flaws in our policy to combat Coronavirus.
We kept on allowing inbound flights from Corona hotspots like China, Iran, UK, USA and France till lockdown was enforced from March 25. The only barrier we put up was checking the body temperature of air passengers through the infrared thermometer and seeking their travel history.
We came to realise later that many patients were asymptomatic – not showing signs of disease like sneezing, coughing and high body temperature.
So why did we not prepare ourselves beforehand? The first Covid-19 patient appeared in China in December and by mid-January, at least a dozen countries were deeply affected by the virus – reporting thousands of cases every day? Why did we wait till March end?
MODI GOVERNMENT COULD HAVE AVOIDED THIS CATASTROPHE WHICH SAW MILLIONS OF MIGRANT LABOURERS WALKING THOUSANDS OF KILOMETRES FROM THEIR PLACE OF WORK TO THEIR NATIVE PLACES, UNDER SCORCHING SUN AT NEARLY 40 DEGREES CELSIUS
Even though we had a homegrown example in KK Shailaja, a primary school teacher turned politician who as Health Minister of Kerala, read about Covid-19 on the internet and made preparations like hospital beds, ventilators, PPE kits, masks and gloves much before the first patient arrived in her state on January 27.
That was the reason why Kerala had only 600 patients and four deaths till the beginning of May when the government decided to launch Vande Bharat Mission to bring back Indian citizens stranded abroad.
Early Response Needed
In fact, the National Disaster Management Agency and the National Centers for Disease Control should have sprung up into action when the first case outside of China was reported in Thailand on 13th January 2020.
As a member of WHO, for India, the first step should have been to screen all passengers with a travel history to China from 15th December, 2019 and Thailand effective 1st January 2020.
On January 30, 2020, when the WHO declared COVID-19 a Public Health Emergency of International Concern, India should have locked down all international arrivals immediately and should have invoked the Epidemic Disease Act 1897.
As on February 20, 2020, there were 76000 cases of COVID-19 all over the world, and India was still waiting and watching. Given that senior citizens are at a higher risk, we should have put senior citizen travellers under 'compulsory isolation'. We should have immediately stopped exports of PPE and given directions to manufacture the same for local needs should it spread in India.
THERE WERE TWO MAJOR REASONS FOR THE MODI GOVERNMENT TO WITHHOLD ANNOUNCEMENT OF THE LOCKDOWN TILL THE VERY END OF MARCH, DESPITE THE VIRUS GETTING MORE AND MORE VIRULENT. THE FIRST ONE WAS, OF COURSE, THE MUCH TOUTED NAMASTE TRUMP PROGRAM
We should also have prepared for the isolation beds in districts where travellers from abroad have a contact history with China and other affected countries.
This data is available at the Immigration department. If the lockdown had happened on 30th January, the numbers would be far lesser compared to a lockdown that was effected in the last week of March instead of the last week of January, a delay of two months in responding to this public health emergency is a cause for serious concern.
Which gives a reason to consider appointing a 'Union Minister of State' in charge of Public Health exclusively.
Namaste Trump
There were two major reasons for the Modi government to withhold announcement of the lockdown till the very end of March, despite the virus getting more and more virulent across the world as well as in India.
The first one was, of course, the much touted Namaste Trump programme in Ahmedabad on February 25. It was in a way election rally for US President Donald Trump who would be seeking re-election at the end of the year, was trying to lure Inḍo-American voters with help of Prime Minister Narendra Modi, who he had claimed had promised him to arrange a crowd of over a billion people.
The second apparent reason was political instability in Madhya Pradesh triggered by defection of about two dozen Congress MLAs, leading to collapse of the then Kamal Nath government in the state.
It took almost a month for legal and constitutional processes to be completed, for installation of a BJP government under leadership of Shivraj Singh Chauhan. The fact that lockdown was announced a day after Chauhan took oath of Chief Minister's office, lends credence to the theory.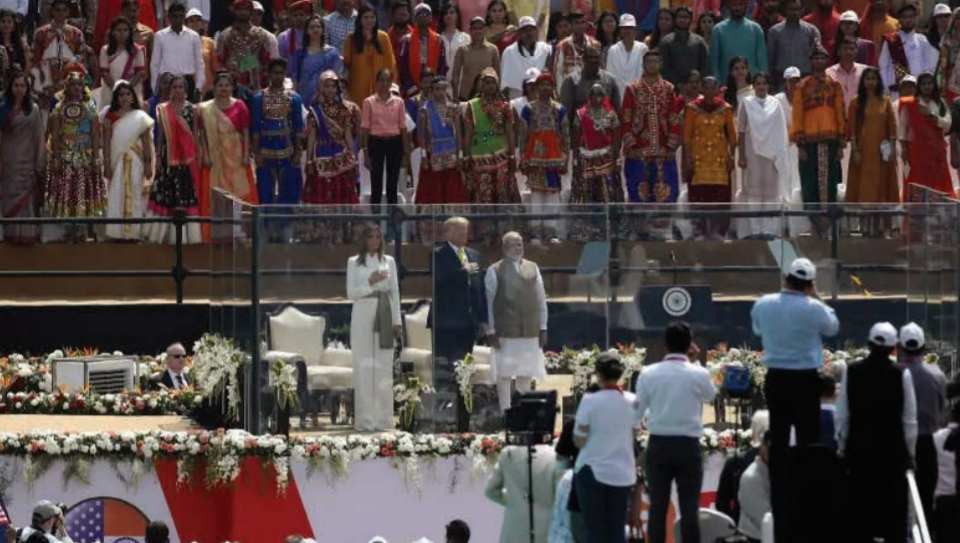 Avoidable Catastrophe
These were not the only guffaws and there were many more steps the Modi government could have taken to avoid this catastrophe which saw millions of migrant labourers walking thousands of kilometres from their place of work to their native places, under scorching sun at nearly 40 degrees Celsius.
THE PROJECT OF A HEALTH HELPLINE, 1500 SEATER DOCTOR MANNED CALL CENTRE FOR ADDRESSING COMMON ILLNESSES THROUGH A FREE CALL – NAMED 'DOCTOR ON CALL' – WAS INITIATED IN JUNE 2016 BUT IT GOT STUCK IN BUREAUCRATIC LETHARGY
BJP, on page 35 of its Election Manifesto had promised to set up an Institute of Big Data Analytics for predictive sciences. If that was done, we could have a clear trajectory based on predictive models of the impact and the preparedness needed.
Still, the time to set it up within NITI Aayog. On 18th April,2018, a presentation was made to a gathering of state labour ministers of setting up a mobile app-based national program for unorganised labour which would track and serve 5 crore plus unorganized workers (if we added an average family size of 5.1, this would take care of 20 crore people).
This could take care of their online payments, schemes for re-training, geo-tagging night shelters, and providing migrant labour helplines to stay in touch with their family at the home state and also, symptom tracking for COVID and contact tracing.
Plans Gone Astray
Despite requests from the state ministers present and DG, Labour, this has not been implemented. The presentation is with the labour ministry and is also mentioned in detail in the book 'Your Vote is Not Enough'.
This project would have helped the government to address the challenges migrant labours are facing during the lockdown with some having to walk 100s of kilometres. Also, this could have to arrange direct transfers and transportation for them based on their location tracking.
The project of a health helpline, 1500 seater doctor manned call centre for addressing common illnesses through a free call – Named 'Doctor on Call' – was initiated in June 2016 but it got stuck in bureaucratic lethargy. The project entailed an investment of Rs.340 crores over three years for setting up a medical helpline in multiple languages.
India should have become amongst the few countries to set up a health information exchange (HIE), where we could have patient data and also measure health outcomes. In 2017, this HIE project reached the tendering stage, and after the tender bids were received, it was abandoned.
Today, we could have had reports of all thermal screening at the airports and for patients visiting various hospitals if we had rolled out this project in 2017, giving us live data of all patients and suspects.
TIMELY PREPAREDNESS BEFORE THE ANNOUNCEMENT WOULD HAVE ENSURED THAT PEOPLE WOULD NOT HAVE RUSHED TO THE STORES ON THE NIGHT OF 25TH, WHICH HAS FAST-TRACKED TRANSMISSION DUE TO LONG QUEUES AT THE STORES AND DEFEATED THE VERY PURPOSE OF THE LOCKDOWN
Making a list of blood donors available online through an online portal was yet another initiative if the government went astray. This comes in handy when one needs a rare blood group or in a specific geography.
This, if implemented, would have put our public health infrastructure in a much better position to cope up with immediate arrangements at the remotest level.
The Migrants Issue
The Ministry of Home Affairs (MHA) should have directed the authorities before announcing the lockdown allowing grocery stores, hospitals, fuel stations and pharmacies time to collect their 'Emergency & Essential service passes' or rather the local police be made responsible for delivering it along with passes for vehicles for home delivery.
Timely preparedness before the announcement would have ensured that people would not have rushed to the stores on the night of 25th, which has fast-tracked transmission due to long queues at the stores and defeated the very purpose of the lockdown.
The relief came a bit too late in the form of special trains put in service for the migrant labour but by that time hundreds of them had died of heat stroke, lack of proper food and exhaustion.
Financial Package
Though governments all over the world provided direct relief to people losing their income during lockdown, our government told people to 'look after yourself, look after the needy and also contribute to the charity – PM CARES Fund – created by the prime Minister.
Whatever relief was announced by the government in several. successive steps, most of it, over 80 per cent, was in the form of various loans. Only cash amount given was Rs 500/- deposited in Jan Dhan accounts of the below poverty line (BPL) people, besides some advance payments of PM Kisan Fund, Vidhwa Pension and Old Age Pension – almost 1000/- per person.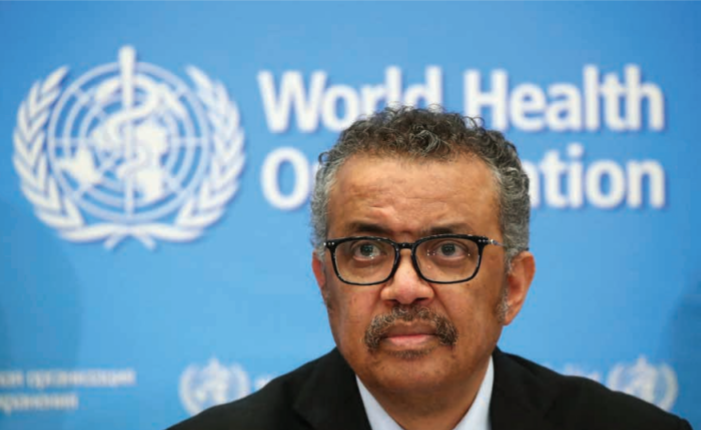 WHEN THE WHO DECLARED COVID-19 A PUBLIC HEALTH EMERGENCY OF INTERNATIONAL CONCERN, INDIA SHOULD HAVE LOCKED DOWN ALL INTERNATIONAL ARRIVALS IMMEDIATELY AND SHOULD HAVE INVOKED THE EPIDEMIC DISEASE ACT 1897
This is in strong contrast with the system adopted by developed countries like USA, UK, Australia, France, Germany etc where governments have put money directly in account of individuals who have lost their jobs or suffered income loss due to hampered businesses.
This has allowed them not only to sustain their livelihood but also kept the economy moving through a regular cycle of demand and supply. Migrants would not have taken to the road, had the same modus been adopted in India.
They left for home after loss in income and exhaustion of their savings on food, rentals and travel. Had the government put some money in their account, they wouldn't have left for their homes, creating a crisis of labour in their working places while creating a glut of labour in their villages.
Or at least, it should have arranged for their travel by special trains in the last week of March itself, by calling for application through mobile. By the time they adopted the technique in May, it was already too late and thousands of migrants had already reached home while some died on the way.
So, are we going to conquer the Corona crisis? If yes, by when? VK Paul, the chairman of the National Task Force on Covid-19 says: "Real growth trajectory of the novel coronavirus depends not only on the mathematics of the spread of infection, but also on behaviour of community and society. Hence it is difficult to predict."
With viruses having travelled to remote villages without proper medical facilities, nobody knows what path the corona graph will take. And whether we will be able to save lives (jaan) or economy (jahaan) or both or May be none.