For the next five years, all his actions will be weighed on the scale of neutrality. He will have to be vigilant to defend the sanctity of the institution and also have the vision to strengthen it. In this challenging journey, his guiding light will be the Constitution and the rules of procedure of Lok Sabha
By Reeta Singh
THE Lok Sabha speaker's represents the dignity of the House, the freedom of the House and because the House represents the nation, the Speaker becomes a symbol of nation's freedom and liberty. Therefore, that should be an honoured position, a free position and should be occupied always by persons of outstanding ability and impartiality.
These were the views of the first Prime Minister of India, Pandit Jawahar Lal Nehru which he expressed while felicitating the first Lok Sabha Speaker Ganesh Vasudev Mavalankar.
He apparently had lofty ideas of the chair of Lok Sabha speaker and the person who occupies it. It is not that the incumbent Speaker in 17th Lok Sabha, Om Birla fails to match those ideas. He is actually still an untested commodity. But, even on his first day in the chair, Birla demonstrated what he is capable of and what can be expected of him.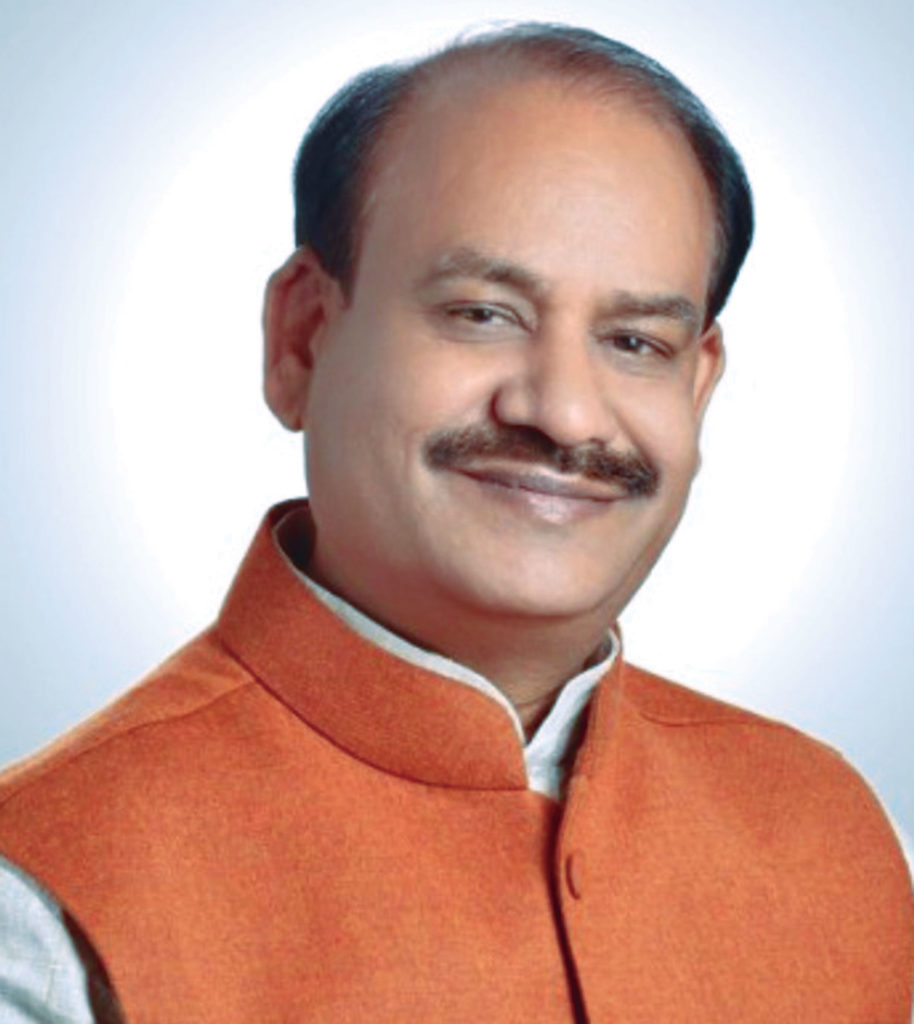 THE FACT THAT BIRLA HAD TO ASSURE THE LOK SABHA MEMBERS THAT HE WILL REMAIN FAIR AND UNBIASED, IN ITSELF, IS A CERTAIN GIVE AWAY THAT HE FEELS THEY WON'T TRUST HIM IMPLICITLY
Birla justified raising of slogans like Jai Shri Ram in the house by fellow BJP MPs, on the other hand he chided leader of Congress Parliamentary Party Adhir Ranjan Chowdhury for speaking to fellow party MP Shashi Tharoor. "Jai Shri Ram slogans, Jai Bharat, Vande Mataram, are old issues," Birla said, "During a debate, it is different. Every time there are different circumstances. What are the circumstances is decided by the person sitting in the speaker's chair."
Then he tried to balance it out by saying, "I don't think Parliament is the place for sloganeering, for showing placards, or for coming to the well. There is a road for that where they can go and demonstrate. Whatever people want to say here, whatever allegations they have, however they want to attack the government they can, but they can't come to the gallery and do all this."
Asked if he could give assurance that heckling will not be repeated, the Speaker said, "I don't know if it will happen again but we will try to run Parliament by the rules,'' he said.
RSS School Master
Given his background he was closely associated with ABVP and the RSS – and his attitude – to run the Parliament like a headmaster – it is more than clear that the 17th Lok Sabha would be as chaotic if not more, as the last one which had Sumitra Mahajan presiding over as Speaker.
Birla dropped more than enough hints by saying, "I will talk to all parties and discuss with them that what action can be taken against those who repeatedly show placards in the house and come to the well. Such actions of the members show Lok Sabha in poor light."
Underlining that every member of the house should be heard, Birla said, every party will be given opportunity, irrespective of their strength even if it has one member. He or she should be heard and the government should respond whenever required." As a custodian of the house, Birla said he is fully aware of his responsibilities but added, Members should also understand they have been elected by lakhs of people. They should raise issues which matter to the last person standing in the row.
The fact that Birla had to assure the Lok Sabha members that he will remain fair and unbiased, in itself is a certain give away that he feels they won't trust him implicitly.
On the first day of the new Lok Sabha, several members took oath amid an intense slogan-shouting contest between treasury and opposition benches. While 'Jai Sri Ram' and 'Bharat Mata ki Jai' were heard intermittently during the day, the 'mandir wahin banayenge' was raised after Unnao BJP leader Sakshi Maharaj's swearing-in.
Hyderabad MP Asaduddin Owaisi, too, walked down the staircase of the House to take oath amid chants of 'Jai Shri Ram' and Vande Mataram'. He could be seen raising his hands and gesturing the lawmakers to continue the slogans. As soon as he ended the oath with chants like Allahu Akbar, a few MPs yelled 'Bharat Mata ki Jai'.
The Protem Speaker Virendra Kumar, presiding over the House then, could merely say – please maintain decorum of the house. It was only after assuming the charge of Speaker that Birla reacted to the development. 
That he is full of disdain towards the opposition is to state the obvious. It was reflected in the way he chided Adhir Chowdhury but also in the manner he overruled opposition members demanded to ask supplementary questions during Question Hour.
"I am determined to have maximum questions. Today, I could take only seven. I intend to take up 18-20 questions during Question Hour every day", he said. This means just three minutes for each Question. That wouldn't leave scope for any supplementaries. 
Reverse Silence
In a way this is an attempt to lower the government's accountability. Parliament is a forum where the opposition can bring the government on the mat. And Question Hour is the only time when an MP, whether from treasury benches or the opposition, can ask the government questions related to corruption, inefficiency, retarded development not only of their constituency but of the country as well.
It is the Speaker's duty to ensure that government doesn't evade any question, Ministers come prepared in the House and an MP's query is addressed properly. There are instances when Speaker has pulled up even senior ministers for taking Question Hour frivolously.
But of late, Speakers like Sumitra Mahajan have been defending the Ministers. Birla is likely to take her legacy to a whole new level.
Glorious Past
Contrast this to first Speaker of Uttar Pradesh Assembly, Purushottam Das Tandon who had offered to resign when an opposition MLA disputed his ruling. His logic was – Speaker's role has to be running the house impartially. If even a single member loses faith in me, morally I lose the right to be in chair. It was because of such qualities that he was bestowed with the title – Rajarshi.
First Lok Sabha Speaker Mavalankar too was one such individual who maintained the stature of the Speaker. Before taking over the job, he was Speaker of the constituent assembly as well. He had in fact, taken up his first legislative assignment as Speaker only as presiding officer of Bombay Legislative Assembly. He continued to preside the Lok Sabha till he breathed last in 1956.
In the bicameral parliamentary structure that we have inherited from the British, Speaker's post in the most sanctimonious one. Upon his election as Speaker, the person resigns from his parent party and continues as an independent member.
Even in the next general elections, no party fields a candidate against him to ensure that he is elected unopposed. And he continues in the job till he willingly relinquishes it. This is done to preserve his impartiality, dignity and integrity. It is a tradition that is followed till day.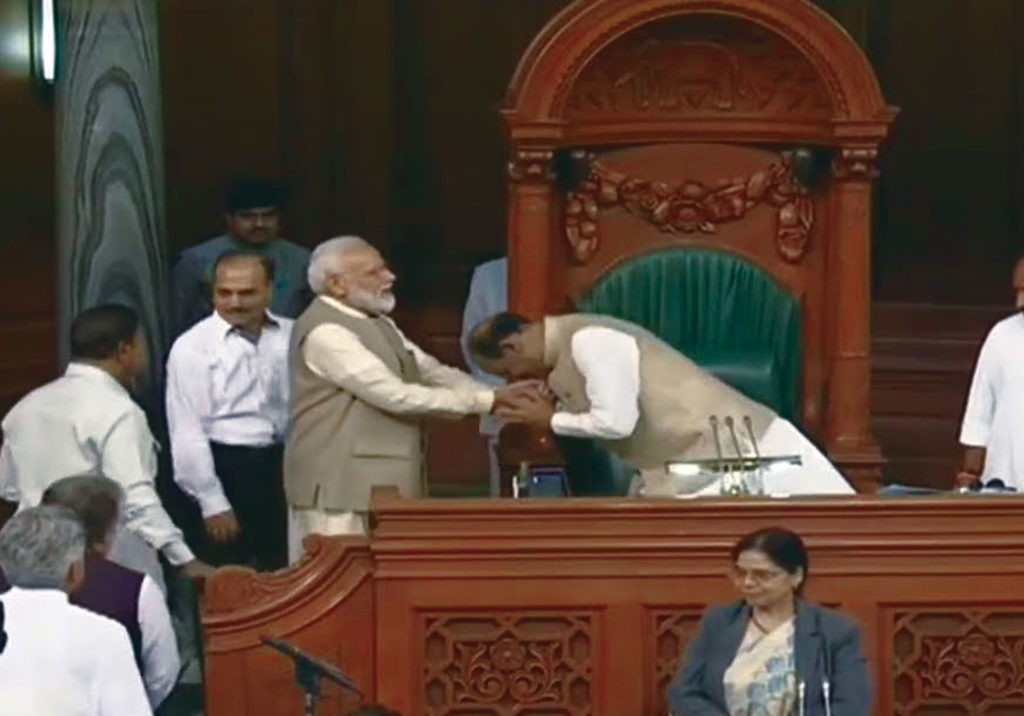 SPEAKER WANTS 18 TO 20 QUESTIONS TO BE ASKED IN QUESTION HOUR EACH DAY, OR THREE MINUTES PER QUESTION, WHICH MAY KILL SUPPLEMENTARY QUESTIONS
However, we tweaked the tradition. In 1951 and 1953, the Conference of Presiding Officers of legislatures in India passed a resolution for the adoption of the British Convention. Mavalankar tried to create a consensus among political parties on adopting this British convention but was unable to make much headway.
The 1954 decision of the Working Committee of Congress in response to Mavalankar's attempts sealed the fate of the issue. It stated, "The Working Committee considered Shri G V Mavalankar's letter for establishing a convention for the uncontested election of Speakers and felt that this was not a feasible proposition for the present in view of other political parties being involved in the question."
Nehru Vision
With no security in the continuity of office, the Speaker is dependent on his or her political party for reelection. This makes the Speaker susceptible to pulls and pressures from his political party in the conduct of the proceedings of the Lok Sabha.
Nehru succinctly described this aspect of the Speaker's responsibility in 1948. At the unveiling of the portrait of Vithalbhai Patel, he said: "We would like the distinguished occupant of this chair now and always to guard the freedom and liberty of those from every possible danger, even from the danger of an executive incursion.
There is always that danger even from a National Government — that it may choose to ride roughshod over the opinions of a minority, and it is here that the Speaker comes in to protect each single member, or each single group from any such unjust activity by a dominant group or a dominant government."
Other than the election of Mavalankar, every other Lok Sabha Speaker has been elected unanimously. After the election, the Speaker is escorted to his chair by the leaders of both the ruling and opposition parties. These conventions are meant to reflect that after his election, the Speaker belongs to the entire House.
For the next five years, all his actions will be weighed on the scale of neutrality. He will have to be vigilant to defend the sanctity of the institution and also have the vision to strengthen it. In this challenging journey, his guiding light will be the Constitution and the rules of procedure of Lok Sabha.
CJI Stature
The speaker is the conventional head of the lower house with a constitutional status at par with that of the Chief Justice of India. It is the speaker who decides when a member speaks, how much time she gets, what gets included in the official account and which statements get expunged, and whether, in cases of a member causing disturbance, she remains in the House or is expelled from it.
The Lok Sabha Speaker is also the principal spokesman, the ultimate arbiter and interpreter of those provisions which relate to the functioning of the House
It is the speaker who allows the members to introduce the bills or to move motions. The speaker fixes time limit for the debates in the House, puts matters to vote and announces the results.
The speaker also gets to decide whether this House will have a leader of opposition, given that Congress falls short of getting LoP status – for which opposition party requires 10 per cent seats of Lok Sabha or 55 seats – by 3 seats. Crucially, it is the speaker who gets to arbitrate over a dispute on whether a bill is a Money Bill or not. Such a decision is final and cannot be challenged inside or outside the House.
The provision of Money Bill, since it does not need to be passed by the Rajya Sabha, is often misused by the Government. Since the Speaker is the sole arbiter in such matters, government wants a pliable person to be in the chair.
In Modi government's previous term, one such contentious money bill was the Aadhaar (Targeted Delivery of Financial and Other Subsidies, Benefits and Services) Act, 2016. The opposition argued that the Aadhaar bill did not qualify as a money bill, which is defined as one that contains provisions for taxes, appropriation of funds, and other purely revenue-related matters.
Political Turf
Since Speaker is also the person who certifies if some MPs defecting from one party to the other is legal, it bestows upon him immense power to make or mar fortunes of a party and the government. This is another reason why ruling parties want a yes man as speaker. Shivraj Patil's decision regarding Ajit Singh's Rashtriya Lok Dal's defection to Congress was one such example. Singh did not have enough numbers so Patil devised a strange phenomenon called split in continuity.
Ajit Singh split the 59-member Janata Dal with three of his colleagues in 1992. JD leader VP Singh asked then Lok Sabha speaker Patil to disqualify Ajit and his friends. But, Patil delayed the decision. In the meantime, there was another split as 16 other MPs separated from JD. Ajit Singh applied to Patil for recognition as separate group including the next batch of 16. Patil immediately granted them recognition of a separate party since together they had become 20, one third or total strength 59, thereby avoiding provisions of anti-defection law.
BJP's Reply
BJP was peeved. Advani called this a dangerous precedent, little realising that his party was going to adopt a similar strategy in Uttar Pradesh. When BSP separated from BJP, former's MLAs broke away in groups. But, even if aggregated they wouldn't become one third of the original party strength.
Then Assembly Speaker Keshari Nath Tripathi, devised another ingenious way – split within split which meant that one third of BSP MLAs split from the original party. So anti-defection law didn't apply. Later one third of this splinter group again broke away and went back to the original party. Again no anti-defection provision could be invoked. But, in reality, all but one split happened only in paper and signatures were forged to formalise the splits. However, he didn't adjudicate on BSP's application to disqualify the splinter group, keeping the case hanging for four years.
OF LATE, SPEAKERS LIKE SUMITRA MAHAJAN HAVE BEEN DEFENDING THE MINISTERS. BIRLA IS LIKELY TO TAKE HER LEGACY TO A WHOLE NEW DEPTH… WITH NO SECURITY IN THE CONTINUITY OF OFFICE, THE SPEAKER IS DEPENDENT ON HIS POLITICAL PARTY FOR REELECTION, MAKING HIM SUSCEPTIBLE TO PARTY PRESSURES
It is because of the benefits like these that the ruling parties want a Speaker who shouldn't be too rigid in his approach towards work. He needs to oblige the ruling party in hours of need. BJP doesn't yet have majority in the Rajya Sabha. That means it can't get contentious bills like a Triple Talaq passed from both Houses of Parliament. Would bills like these be pushed as Money Bills, avoiding Rajya Sabha, like BJP did for Aadhaar? Only time will tell. But, it does need a Speaker like Om Birla to serve the purpose.