Elon Musk is literally turning science fiction into reality, from connecting brains to computers to making computers think, from revolutionising electric cars to roadways to the whole electric infrastructure and even taking us to Mars and beyond
By Abhijit Chanda
The cars have become so popular that Tesla has recently surpassed Toyota as the most valuable automaker in the world
DOTA, a strategy computer game modified from Warcraft III: Reign of Chaos, takes a lot of skill to master and play
Just by typing in a text description, DALL-E can create an image in different artistic styles, and these pieces can be incredibly artistic
billionaire Yakazu Maezawa and 6 to 8 accompanying artists are expected to travel around the moon in 2023 thanks SpaceX
EVERY couple of generations, it seems humanity brings forth an extraordinary mind that creates history and accelerates humanity's progression. Galileo, Newton, and Einstein are some towering figures that have changed our view of the universe.
This generation, however, has brought a new kind of genius who is changing our world and our view of what's possible. Genius, visionary, eccentric, awkward, controversial and yet admired – that is Elon Musk for you. He has often been referred to as the real-life Iron Man. Of course, many of us have such ambitions, but it takes a truly remarkable mind to do it in so many ways simultaneously while, arguably, maintaining his sanity.
The most remarkable thing is not how futuristic, and world-changing his endeavours are but how they change how we think and what we believe is possible. He is literally turning science fiction into reality, from connecting brains to computers to making computers think, from revolutionising electric cars to roadways to the whole electric infrastructure and even taking us to Mars and beyond.
Let's explore Elon Musk's most significant creations – those we hear about every day and those humming away in the background – and how they shape our present and future.
TESLA
Elon Musk's crowning jewel is Tesla, a company that has single-handedly taken electric cars from awkward and impractical to beautifully designed powerful and desirable vehicles. The cars have become so popular that Tesla has recently surpassed Toyota as the most valuable automaker in the world. Unsurprisingly, Musk gives most of his attention to this company. Tesla's growth is only increasing as they continue to drive incredible innovations in battery technology, autonomous driving and safety features. Musk even thinks that human-driven cars will eventually be prohibited because of the numerous safety concerns related to human error.
Tesla is currently working on the next generation of semi-trucks, the hotly anticipated Cybertruck, producing automobile batteries that will last a million miles and extending its network of gigafactories, which have raised the bar for the efficiency of the auto industry.
More recently, Tesla seems to be diversifying from just vehicles to get into robotics. In 2021, Musk announced the Teslabot, otherwise called Optimus, followed by the unveiling of a prototype in 2022. Musk said it would be powered by the AI (artificial intelligence) used in Tesla's cars but should be able to help humans in everyday mundane tasks.
This was a surprising turn of events since Musk believes that AI could well spell the downfall of the human race. I suppose the one who fears a technology should be the one to develop it to ensure those apprehensions are given the topmost priority. He's even started a project dedicated to developing AI, which takes us to the next topic.
OpenAI
To prevent the development of artificial intelligence from going out of control and endangering humanity, Musk co-founded OpenAI, a nonprofit organisation in San Francisco in late 2015 with Sam Altman, and several other prominent Silicon Valley entrepreneurs who collectively pledged US$1 billion. Musk resigned from the board in February 2018 but remained a donor. After Musk quit in 2018, OpenAI became legally a for-profit corporation to attract venture capital and reward employees with stock options. In 2019, OpenAI LP received a US$1 billion investment from Microsoft.
With the capped-profit structure that it created, investors can earn up to 100 times their investment but no more than that. The rest of the money that the company generates will go straight to its ongoing nonprofit work, which will continue as an organisation called OpenAI Nonprofit.
OpenAI Microscope is a collection of visualisations of every significant layer and neuron of eight different neural network models which are often studied in interpretability
OpenAI has already taken some tremendous strides. One of the first public displays of its power was demonstrated in 2017 at the DOTA 2 (Defense of the Ancients) tournament at The International. DOTA, a strategy computer game modified from Warcraft III: Reign of Chaos, takes a lot of skill to master and play. OpenAI learned how to play DOTA 2 by playing against itself and mastered it to such an extent that it beat one of the world's greatest players. This is similar to when Google's AlphaGo beat a world champion in the incredibly complex Chinese board game, Go.
But that was only the beginning. Open AI has also made GPT-3 the third version of an incredibly advanced AI language model. That means the AI can understand written text and respond accurately and with nuance. For example, you can have a conversation with the AI that seems quite natural and human; you can instruct it to write code to execute a programme; it can even write longer passages based on your instructions. And this is just scratching the surface. Simply put, GPT-3 is an AI writer – a computer-based model of me, yet so much more.
Then came DALL-E, an AI artist. Just by typing in a text description, DALL-E can create an image in different artistic styles, and these pieces can be incredibly artistic. For example, want to give Mona Lisa a mohawk haircut? No problem. Want a picture of a koala eating a watermelon? Done! What about a penguin cycling? You've got it. Plus, it can "in-paint" items into existing images, like adding a cat to an image of a chair.
OpenAI Microscope is a collection of visualisations of every significant layer and neuron of eight different neural network models which are often studied in interpretability. A microscope was created to analyse the features that form inside these neural networks easily.
The possibilities are literally endless. And this is only the beginning. It's hard to imagine the future of AI, thanks to OpenAI! Could it take our jobs (like mine?) and start replacing us altogether? Musk is working on a backup plan to enable humans to keep up with our computer counterparts. OpenAI is not just looking to develop the next great leap in AI but wants to ensure they are safe and containable.
NEURALINK
Neuralink is Elon Musk's neural interface technology company. It was launched in 2016. Neuralink is developing two bits of equipment. The first is a chip that would be implanted in a person's skull, with electrodes fanning out into their brain, where it could both record brain activity and potentially stimulate it. It has created a chip that can be implanted into the brain to help it wirelessly connect with a computer.
Three years ago, the cognitive psychologist and philosopher Susan Schneider wrote that the dystopian future dreamed up by Elon Musk in which human brains and computers are merged into one would be "suicide for the human mind." Like it or not, since then scientists and engineers working for the billionaire entrepreneur have made a lot of progress toward that vision.
Speaking of Mars, Musk seems fixated on turning humans into an interplanetary species, so it's no surprise that he's nurtured SpaceX into one of the world's leading aerospace companies
Last August, Musk's neurotech startup Neuralink proved that its brain-machine interface worked in pigs. In 2019, Neuralink successfully implanted this chip into a pig called Gertrude and proved its capabilities. Later, in April 2021, a rhesus macaque named Pager played a computer game, Pong, on a computer with his brain. Now, they're waiting for approval for human trials.
This technology has its pros and cons both. The test drew doubts and criticism from scientists and tech ethicists. But some scientists find it potential to assist people suffering from paralysis, Parkinson's Disease and other degenerative disorders to communicate while allowing their doctors to get an insight into the workings of their brains and maybe clues on finding new treatments. As technology progresses, the future could mean we will all have full access to the internet by thought alone. Users won't need to seek answers or research—all they have to do is think about it, and they'll know it.
TESLA ENERGY
Tesla Energy is the clean energy subsidiary of Musk's parent company, Tesla Inc. that develops, manufactures, sells and installs photovoltaic solar energy generation systems, battery energy storage products, as well as other related products and services to residential, commercial and industrial customers.
Tesla acquired SolarCity in 2016, and the solar panel manufacturer has been crucial to Musk's effort to make the planet carbon neutral. Musk claims that making the planet carbon neutral is technically possible right now and that doing so is necessary for the survival of the human race, so he revived the failing company, invested some money, and expanded its product line.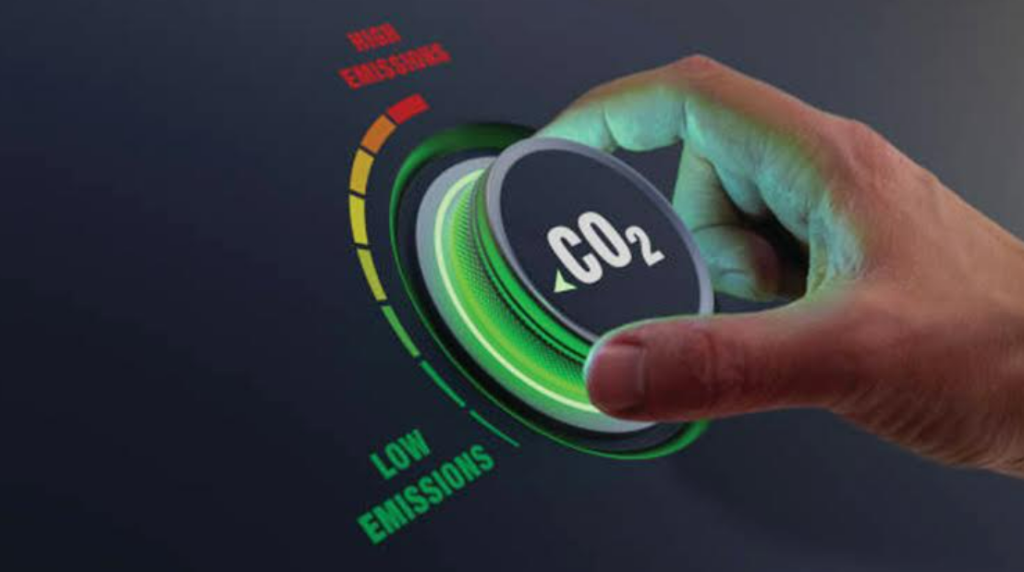 Musk claims that making the planet carbon neutral is technically possible right now and doing survival of the human race, so he revived the failing company, invested some money, and expanded its product line
For instance, aside from their usual Tesla solar panels, they also launched solar roof tiles back in 2016, and they made quite a splash when Elon Musk unveiled them. They were claimed to be affordable and could be installed faster than competitors while still looking like regular roof tiles instead of massive solar panels. Unfortunately, they have proven a lot harder to install than Tesla anticipated. Musk said, "…we are choked at the installation point. We basically made some significant mistakes in assessing the difficulty of certain roofs. The complexity of roofs varies dramatically. So you just can't have a one size fits all situation."
Plus, these solar roof tiles have also proven to be more expensive than Tesla's initial estimates, causing many early adopters to opt out of contracts, leading to Tesla having to re-negotiate prices in an effort to retain those that remained. This has led to them being able to install these on only 200 homes a week at the current pace, so it will take a lot of time before they become mainstream in the US, let alone the rest of the world.
The Tesla Power Wall has been a bit more successful, fortunately. Over 2 lakh Power Walls have been installed around the world so far. Think of them as the inverters we are all familiar with but made of the same batteries that power your smartphone. They will be used primarily for storing energy from solar panels, solar roof tiles or the grid, primarily for power outages or compensating during peak hours. Of course, they are monstrously more expensive, coming in at around $8,500 US a piece (almost 7 Lakh INR). Additionally, Tesla Megapacks are being installed around the USA to store solar power at the power grid level.
When Tesla starts picking up momentum, managing costs, installations and maintenance for these expensive solutions, it will undoubtedly steer the developed world towards using homemade solar energy and taking giant leaps towards making a greener world.
HYPERLOOP
In 2015, Elon Musk first proposed the Hyperloop – a future transportation network – magnetically levitating passenger capsules that shoot through tubes with near-vacuum conditions at over 1,000 kmph, which is faster than a commercial jet. Musk didn't personally start working on this project but encouraged other companies to start the pioneering work. Virgin Hyperloop was one such company that created a proof of concept that ran just about 100 metres, reaching 172 miles per hour with 2 passengers on board.
However, it's not without its problems. Currently, it costs between $100 million and $1 billion to dig and build one mile of tunnel. This cost would need to be significantly reduced for the Hyperloop to be financially viable. However, Elon Musk is already working on a solution through another business called The Boring Company.
THE BORING COMPANY
According to Elon Musk, the future doesn't hold cars flying in the air but rather zooming beneath our feet. This company is trying to find a way to move personal, public, and commercial transportation underground by creating an industrial machine that can dig, lay, and reinforce tunnels simultaneously. Musk suggests that his first tunnel network, Loop, will let cars move through cities underground to circumvent traffic jams, traffic lights, and speed limitations.
The second tunnel network would be for inter-city routes and ultra-high-speed Hyperloop trains. These tunnels will only be accessible by electric vehicles and maybe even autonomous cars. Stations for the Loop would only need a tiny footprint, so they could easily be dotted throughout the city. The number of tunnels that could be built is virtually endless, so capacity would never be an issue. Though The Boring Company (TBC) has failed one target after another over the last few years, it has recently received permission to build a 29-mile tunnel network connecting 51 stations under Las Vegas. The project, which the business refers to as the "biggest underground transit project," will eventually be able to carry 57,000 passengers every hour.
However, as the kids say these days, haters gonna hate. Many scientists and engineers have thoroughly criticised the Boring Company and the hyperloop concepts as impossible or a hoax. But seeing Musk's other accomplishments through his many companies, we will have to wait and see what the future holds. If and when the Boring Machines become a success, making commuting across states and countries easier, Musk imagines they will do a great job at tunnelling out the living quarters on Mars.
SPACEX
Speaking of Mars, Musk seems fixated on turning humans into an interplanetary species, so it's no surprise that he's nurtured SpaceX into one of the world's leading aerospace companies. SpaceX has accomplished the impossible by creating rockets that can be reused. They tested extensively, from the Falcon 1 to the Falcon 9 to the Falcon Heavy, which took a Tesla Roadster into Orbit with a dummy in a spacesuit called Starman and a sign on the dashboard saying in large, friendly letters, "DON'T PANIC!" referring to Douglas Adam's The Hitchhiker's Guide to the Galaxy.
The Dragon capsule has successfully docked at the International Space Station (ISS), making it the first time any private company has done so. Since then, Dragon has been sent back multiple times to send supplies to the ISS for NASA. The Dragon Capsule has even taken astronauts into space and back! And that's only the beginning.
Japanese billionaire Yakazu Maezawa and six to eight accompanying artists are expected to travel around the moon in 2023 thanks to plans by SpaceX. As space travel prices continue to decline, more people will be able to afford tickets.
The now iconic SpaceX Starship was also launched and safely brought to land. This rocket will eventually go to Mars if everything goes as planned.
SpaceX's accomplishments are too long to list here, but suffice it to say, they are already one of the most accomplished and promising private aerospace companies in the world and have done what no other company before them has managed. There is no doubt that if anyone takes humans to Mars, it'll be SpaceX.
CONCLUSION: THIS IS ONLY THE BEGINNING
Musk has several more accomplishments to his name, like PayPal, which transformed how we make payments and transfer money globally, and Starlink – a satellite constellation network that will put 42,000 tiny satellites in orbit to take Wifi to every corner of the planet. He's been such a busy man his whole life; we can't possibly fit everything into one article. And needless to say, I'm sure there's a lot more up his sleeve.
The Boring Company is trying to find a way to move personal, public, and commercial transportation underground by creating an industrial machine that can dig, lay, and reinforce tunnels simultaneously
Even though all the controversy Musk has courted, like his interview with Joe Rogan, the strange name he's given his son, his earth-shaking tweets, and so much more, the mad scientist of our generation has never let anything stop his ventures that are changing our world, and will continue to do so for many years to come.