Post Coronavirus different syndromes have surrounded us of which Stay-at-home is one such disorder where people are unwilling to either go back to old jobs or seek new opportunities?
By Alam Srinivas
For the moment, forget about unemployment. Since Covid shattered our lives, any discussion on the job market seems facile, fruitless, and irrelevant. This is evident from the facts and figures about joblessness that were bandied about regularly over the past two years. Thanks to the first lockdown in March 2020, the unemployment rate hit the roof for obvious reasons. After the second wave in April-May 2021, it seemed that there were enough jobs, and unemployment was under control.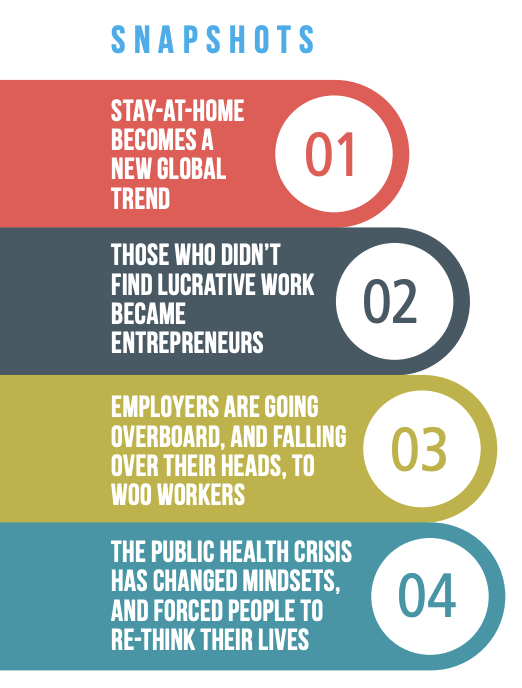 Today, there is a case to state that the number of jobless people may be understated. In effect, there are more people without any means to earn than what the figures indicate. More importantly, individuals across age groups, gender, rural-urban divide, and socio-economic classes are unwilling to work. They opt out of the job market. They don't wish to work. Stay-at-home, not work-from-home, is their mantra. Since they do it as a matter of choice, they are not officially considered unemployed.
Inadvertently, the public health crisis goaded millions of Indians to remain idle in the work sense, although they spend hours managing their homes and families. The key parameter is the labour participation rate, i.e. the percentage of employable people who actively seek jobs. In the past several months, according to CMIE studies, this rate dropped by a couple of percentage points. This implies that millions of Indians decided – not all of them were forced – to stay at home for whatever reasons.
THE START-UP FAD HAS GRIPPED SEVERAL MILLIONS, AND THERE IS ENOUGH MONEY FROM VENTURE CAPITALISTS AND PRIVATE EQUITY FIRMS THAT IS SLOSHING AROUND
Don't be shocked, for this is a global trend. In the US, several million retired early, either temporarily or permanently, between end-2019, i.e. before Covid, and end-2021. Some possibly took a break, and others decided that enough was enough, and they don't want to work anymore. Studies indicate that the ripples cut across sections. They include men and women, people in their prime employment age or between 25 and 45 years, and the more elderly who have a few more years before formal retirement.
Anecdotal evidence in America shows that employers are going overboard, and falling over their heads, to woo workers. Join as a truck driver, and you get $30,000 as a signing bonus or just to express the desire to work. Enter the army and get an extra $50,000 as a bonus. In India too, a few firms have surreptitiously restored salaries that were earlier slashed – even given increments – to high-productive employees. Many that sacked people earlier called them back with better responsibilities.
However, this is not the point. The worry: why are more people unwilling to either go back to old jobs or seek new opportunities? Why does a growing set of individuals not wish to work? As in the US and the rest of the world, there are a few universal, and specific reasons for the state of affairs in India. The fact is that the public health crisis has changed mindsets, and forced people to re-think their lives. Is it, as we said earlier, better to stay at home, work from home, or go back to the office?
GENDER-BENDER VIEW
Married women, especially those with school-going children, find it less exacting, and possibly more exciting, to resign from their jobs and take care of families. As the husband works from home, and children study online most of the time, there are more pressures on the home front. Given the higher family pressures, the women need to spend more time on housework. As family time increases, they have to find time for office work, either at odd hours or at night, which spoils their schedules.
During the three Covid waves, the women in the families took the burden of caring for the sick, either in hospitals or at homes. This was especially true when the sufferers included the elderly parents or in-laws. Even when relatives fell ill, the women were at the forefront to handle the basic daily needs like food, medicines, and other help. This disrupted their work schedules and made it tougher to find the correct office-home balance. Increasingly, the no-work choice was forced on them.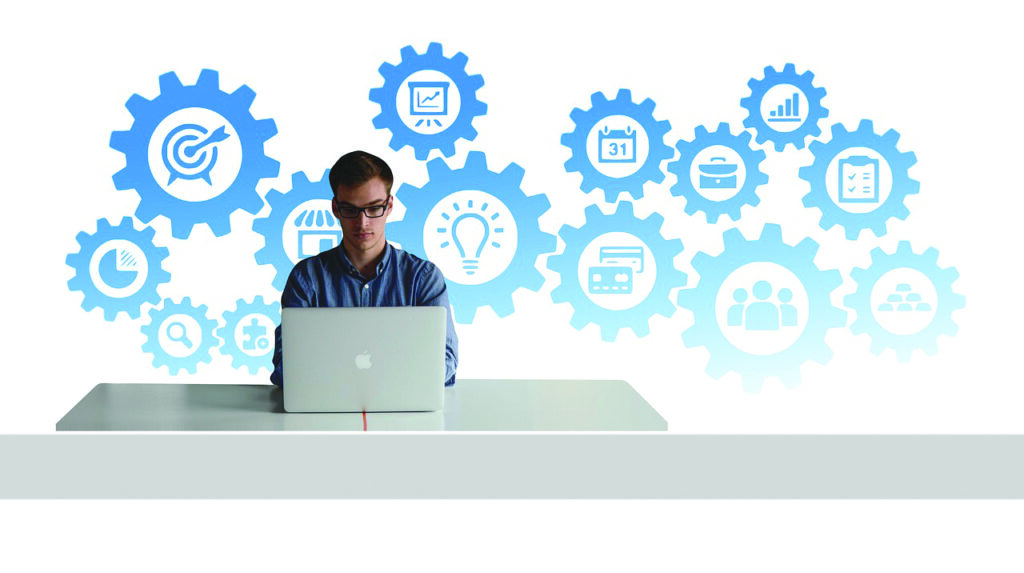 But how does this work financially? If the woman quits her job in a double income family, there must be consequences on monthly budgets, and expenses. The loss of a salary can cripple a middle-class household and even a poor rural one. So, the couples recalculated their costs and recalibrated their lifestyles. For example, many postponed big-ticket expenses, such as the purchase of a house or car. This put a lesser burden on the wife, who had to save extra to finance such assets.
When other families re-computed their budgets, they found that salary cuts impacted the benefits of the double incomes. In cases where the wife's earning wasn't restored, and the husband's was, it didn't make sense for the former to work. The savings in terms of her travel expenses, and additional costs to eat out a few times in the offices and buy formal clothes negated the lower take-home income. If she stayed at home, the financial pressure was manageable as long as the family saved on these counts.
Most importantly, the overall environment in most households was to spend less than they used to in the pre-pandemic times. They didn't eat out, spent minimally on entertainment and vacations, and saved as much as they could. Even the demands from the children came down. Even the annual expenditures on occasions such as birthdays, festivals, and marriages (within the family and among friends) plummeted. Work-from-home for several months, and at regular intervals, leading to overall savings.
MIDDLE-CLASS BLUES
Several younger couples in the cities and metros shifted residential bases to smaller places. "I shifted to Goa from Delhi, and many friends decided to go to smaller hill stations. It didn't affect our lives, as we could easily work from homes," reveals a designer-turned housewife. The shifts implied that the cost of living was reduced by a third, or even half of the families had parental houses or ancestral properties in the new residential locations. It didn't matter if either the wife or husband quit the job.
As it became difficult for people in their thirties and forties, who lost jobs in 2020, to either find new ones or get jobs with pre-Covid salaries, their initial frustrations turned into blessings in disguise. Some decided to use the time to do something they had postponed for years. "I had a plot in the hills and wanted to construct a small cottage for years. Last year, I finished it. Now, I spend six to eight months there, and we can survive on my wife's income," says someone who has no wish to work again, if possible.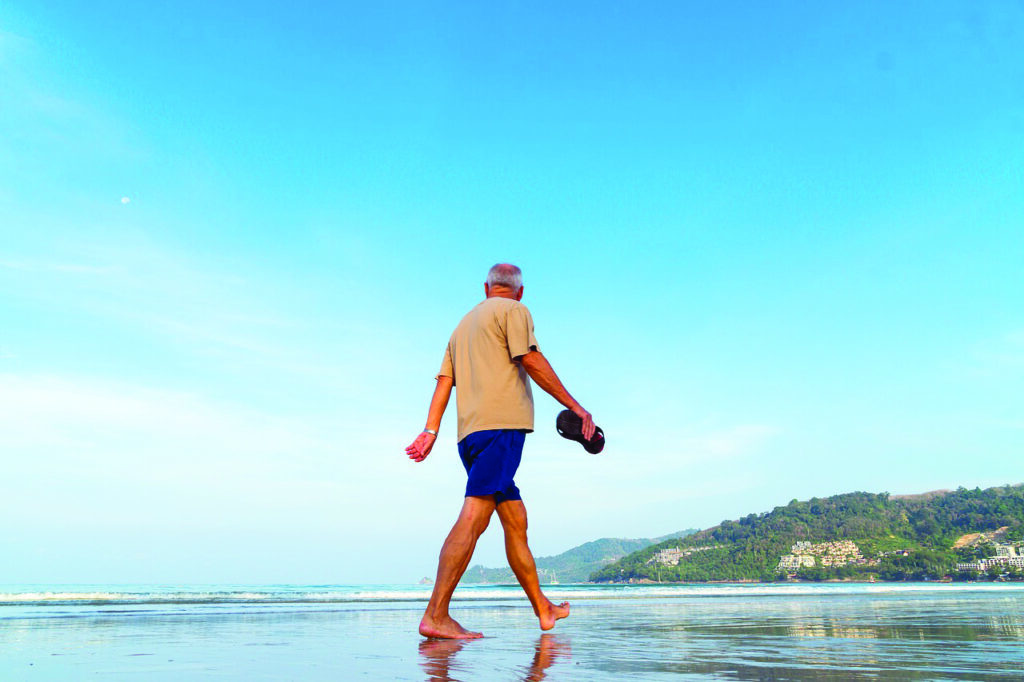 In an enterprising vein, those who didn't find lucrative work became self-employed or entrepreneurs. They started their own businesses. Anyway, the Startup fad has gripped several million, and there is enough money from venture capitalists and private equity firms that is sloshing around. In such situations, while one partner pursued his or her ambitions and dreams, the other decided to take a break, and indirectly contribute to the new venture. Technically, the latter was out of the job market.
Migration trends changed due to the pandemic. When millions of temporary workers, and those in the unorganized sector, trudged back home in villages after the first lockdown in March 2020 – many died on the way – some never returned back to the cities. Even if the men did, the women and children stayed back in the villages for several reasons. The good monsoons in the past three years, positive agriculture growth, and the government's stimulus packages ensured that the latter didn't starve.
IN THE US, SEVERAL MILLION RETIRED EARLY, EITHER TEMPORARILY OR PERMANENTLY, BETWEEN END 2019, I.E. BEFORE COVID, AND END- 2021. SOME POSSIBLY TOOK A BREAK, AND OTHERS DECIDED THEY DON'T WANT TO WORK ANYMORE
North America and Europe felt the migration impact in different forms. As immigration rules tightened due to nationalist and patriotic rhetoric, and the pandemic slowed down the grant of travel and business visas, immigration rates came down. Thus, there was a smaller set of people in search of jobs on these two continents. And the number of immigrants as a percentage of the total workforce was down. In the US, for instance, there was a shortage of millions of workers in sectors that largely recruit outsiders.
GOLDEN TIMES FOR OLDIES
Early retirement in the plus-fifty age group zoomed-in India and other nations. There are several reasons for this phenomenon. The first is that the elderly were among the first to be sacked in 2020 and 2021, and they faced the worst problems when the economy opened up a bit. Firms wanted younger people, who could work for longer hours at lower salaries. Experience, which became an impediment, rather than a positive factor, before Covid, got shorter shrift in the new environment.
For the lucky ones in their fifties, the unusual and surprising in the stock markets, and other asset categories (such as gold and real estate in smaller cities and towns) came as a bonanza. For instance, those who remained invested in stocks and mutual funds found that they were wealthier now, compared to 2019. Hence, they were in a position to safely retire early, and manage their lives on returns from the existing investments. Some of them sold their houses in cities and shifted to towns and villages.
At the same time, older people, and those with multiple ailments, faced the worst effect of the pandemic. Safety issues, and further fears related to huge medical bills, forced them to stay at home, rather than go to work. The ones, who didn't recover and still face postCovid symptoms were unable to go back to their offices. Some lost their independence and had to move in with their children or relatives. They had to quit their jobs. In many cases, the children forced the parents and in-laws to leave.
Clearly, several myriad factors are at work to explain the reduction in the workforce, and the willingness among the larger population to shun work. But as more people stay out of the labour market, it will impact productivity and, hence, economic growth. It may reduce household expenditure in the short and medium-term, which will further curtail GDP. Worse, if these people stay out for a longer period, they may find it almost impossible to join the workforce again. They will be unemployable.