Raipur, 02 November 2022
Addressing citizens at the inauguration of Rajyotsava and the National Tribal Dance Festival. Chief Minister Bhupesh Baghel said, "I extend a warm welcome to dancers from all states and foreign guests." On the occasion of State Foundation Day and the third National Tribal Dance Festival, I extend my heartfelt congratulations to everyone in the state.
Globally, tribal societies practise similar dance arts. Tribes always wish that all humanity should have equal rights in nature, and everyone should do their part in protecting nature. preserving primitive cultures is the goal of the National Tribal Dance Festival.
Several efforts have been made to preserve Chhattisgarh's culture. Today is a moment of self-pride for us.
The National Tribal Dance Festival brings together 1500 artists from across the country and abroad. As a result, tribal cultures can be spread and exchanged more easily. "The history of dance is as old as the history of man", said CM Bhupesh Baghel.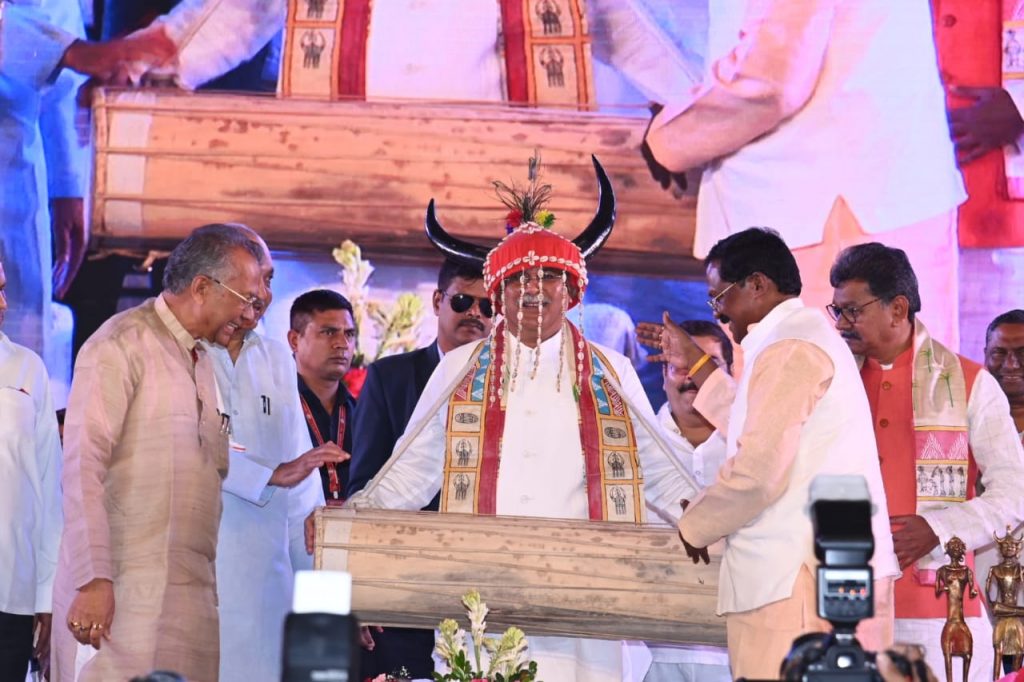 There is a similarity in the dancing styles and musical instruments of the tribals around the world.
This tradition of tribal dance has been passed on from one generation to another, and this is how we have reached here today. The way of life has changed as time has progressed.
This festival's main goal is to uphold tribal traditions and spread awareness of primitive cultures across the world.
All people should have the same rights to nature and should work to preserve it. Today, a flawed conception of development has led nature to live in jeopardy.
Chhattisgarh is a Tribal and Agricultural-dominated state. Our government continues to reflect the principles upon which the state movement was developed.