On Mahatma Gandhi's 152nd birth anniversary, we have compiled films inspired by Bapu's ideologies. Here, we have compiled a list of must-watch movies and documentaries based on his life, out of which some were hits and some got embroiled in controversies
By Geeta Singh
The new generation will have a good chance to see the life of Mahatma Gandhi with a new perspective through a new biographical web series –'Gandhi' based on the research done by historian Ramachandra Guha in his famous books Gandhi Before India and Gandhi: The Years that Changed the World. Actor Pratik Gandhi who got fame from the series 'Scam 1992', is in the lead role. Pratik incidentally, shares his last name with the father of the nation. Sharing his excitement on the announcement, Pratik Gandhi said, "I deeply believe in the Gandhian philosophy and its values that echo simplicity in its purest forms. Personally too, I strive to achieve and imbibe many of his qualities and teachings in my daily life." The noted historian Ramachandra Guha is confident that the series will do complete justice to his books. Applause Entertainment is producing this series. It has acquired the rights to Guha's books and the series will be produced at global standards for a worldwide audience and shot extensively across several Indian and International locations.
Mahatma Gandhi taught the world that a revolution, resistance and reclamation of freedom doesn't always need to be violent, it can be achieved through truth, love, non-violence and an iron-willed determination. Not only have many books been written on the thoughts of the Father of the Nation but several filmmakers have attempted to portray his character and his thoughts on screen. We have compiled a list of must-watch movies and documentaries based on his life, out of which some films were hits and some got embroiled in controversies. These films may not have had Gandhi as the central character, but in each of these movies, the Mahatma's role was an essential part of the narrative.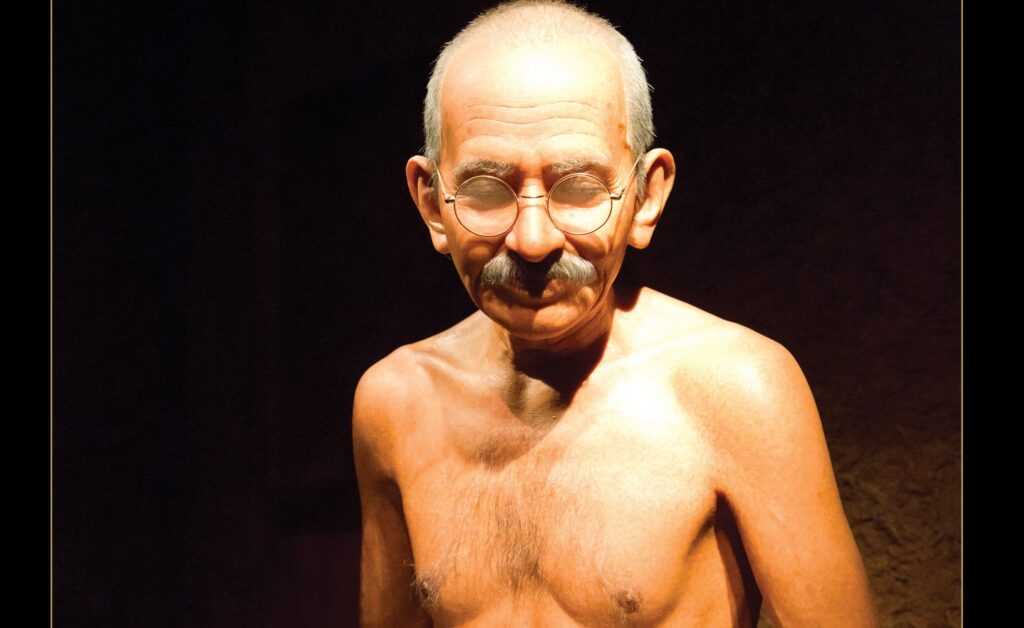 Gandhi (1982)
British-Indian historical film, released in 1982, that tells the story of Mahatma Gandhi and his struggle to win independence for India through nonviolent civil disobedience. The movie won eight Academy Awards, including that for best picture, and five Golden Globe Awards, including that for best foreign film. It was also named best film at the BAFTA ceremony and took four additional BAFTA Awards. The film is directed and produced by Richard Attenborough from a screenplay written by John Briley. It stars Ben Kingsley in the title role. The film covers Gandhi's life from a defining moment in 1893, as he is thrown off from a South African train for being in a whites-only compartment, and concludes with his assassination and funeral in 1948.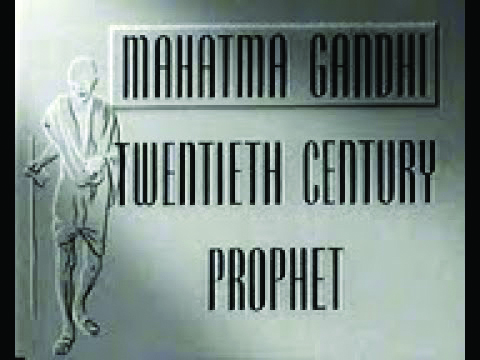 Mahatma Gandhi: 20th Century Prophet (1940)
The 80- minute documentary was made by travelogue and writer A K Chettiar and was first released in 1940. The film also contains footage from Gandhi's stay in South Africa and other historic events, including the Satyagraha Movement in 1930. The documentary has "rarest of the rare" video footage, including Gandhi's first interview to a foreign journalist, and was first screened in 1940 at Chennai's Roxy theatre.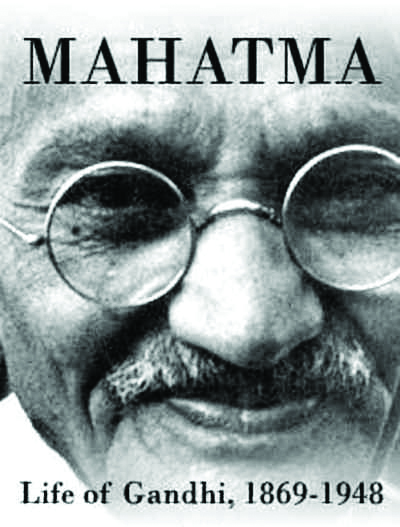 Mahatma: Life of Gandhi (1968)
The documentary was directed by Vithalbhai Jhaveri. This black and white documentary shows the ordinary life of an extraordinary man Gandhi Ji through animation, live photography and some old stills. This is a film which seeks to tell the life-story of Gandhi the Man and his incessant search for Truth.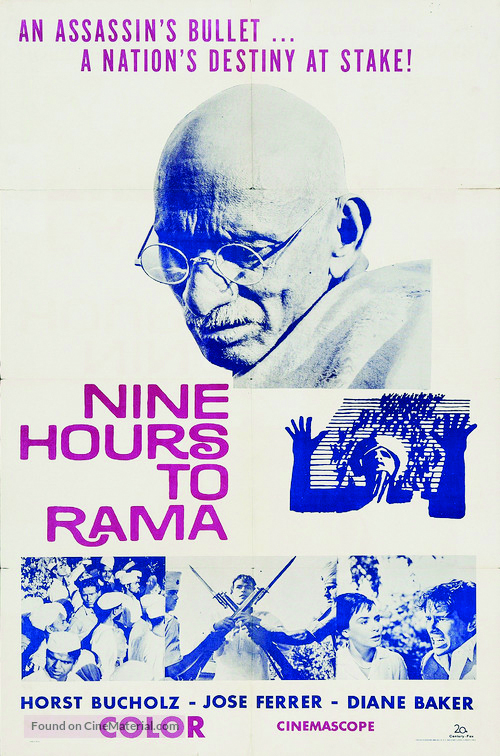 Nine Hours To Rama(1963)
It is a 1963 British film that focuses on the nine hours of Nathuram Godse's life leading up to the assassination of Mahatma Gandhi. It was adapted from a book by the same name. The film was directed by Mark Robson and Gandhi was played by J S Casshyap.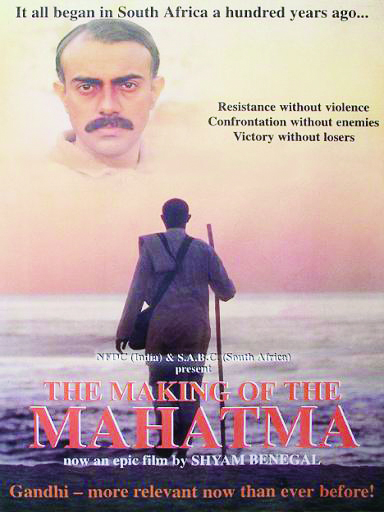 The Making of the Mahatma (1996)
This film depicts Gandhi's stay in South Africa where he faced racial discrimination which has completely changed his life and he started non-violence movement. The film is an adaptation of the book The Apprenticeship of a Mahatma by Fatima Meer. The film was directed by Shyam Benegal and Rajit Kapur played the young Gandhi in the film.
Sardar (1993)
The movie is a biopic on freedom fighters and India's first home minister, Sardar Vallabhbhai Patel. The film highlights how Patel played an important part in the formation of a democratic India post-Independence, thus breaking away from the clutches of age-old British rule. The film features Gandhi in terms of his relationship with Patel and how the former influenced India's Iron-man. Paresh Rawal essayed the role of Sardar Vallabhbhai Patel while Annu Kapoor played Mahatma Gandhi.The film was directed by Ketan Mehta.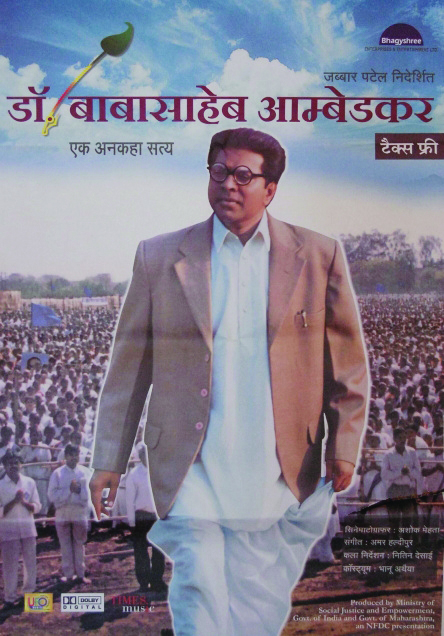 Dr Babasaheb Ambedkar(2000)
It tells the story of BR Ambedkar who is best known for his work for the benefit of oppressed classes in India. In the film, Gandhi and Ambedkar were shown clashing on their respective ideologies and how that translated into what we have today in terms of policies and principles. The film was directed by Jabbar Patel where veteran Malayalam actor Mammootty played Ambedkar and Mohan Gokhale took the role of Gandhi.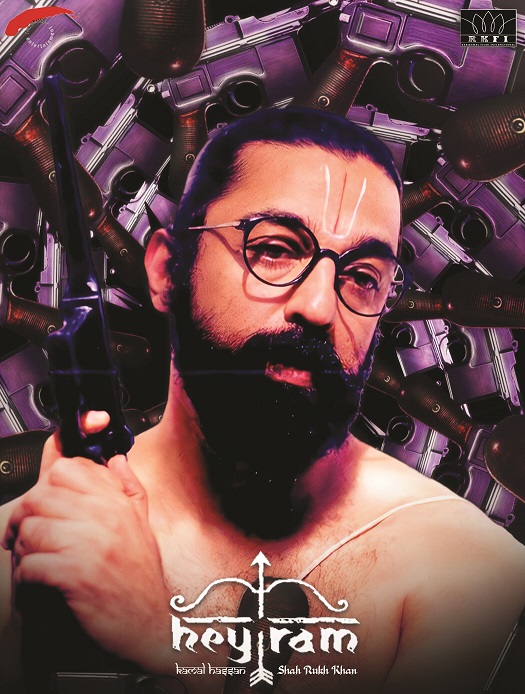 Hey Ram (2000)
This film portrays a completely different perspective of Mahatma Gandhi. The film focuses on the revenge of an India-Pakistan partition victim Nathuram Godse, who killed Gandhi. The film was directed by veteran actor Kamal Hassan and he also essayed the role of Godse. Naseeruddin Shah as 'Gandhi' is a treat for the audience.
Gandhi My Father (2007)
National Award-winning film Gandhi My Father has highlighted the troubled relationship of Mahatma Gandhi and his son Hiralal Gandhi, where Hiralal believed that despite being the 'Father of the Nation', Gandhi failed to be a good father to him. While Akshaye Khanna portrayed the character of Hiralal Gandhi, Darshan Jariwala plays Gandhi's character.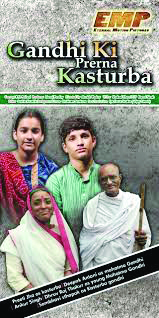 Gandhi Ki Prerna Kasturba (2019)
Kasturba Gandhi has not been that popular a freedom fighter. She gets a very small space in our history books. This biopic traces Kasturba Gandhi's influence on the Father of the Nation Mahatma Gandhi. Directed by Manish Thakur and actress Preeti Jha essays the role of Kasturba Gandhi.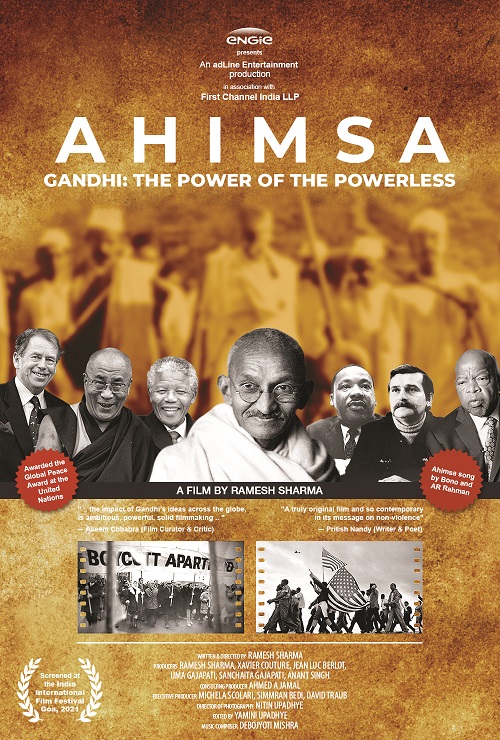 Ahimsa: Gandhi – The Power of The Powerless (2021)
This documentary bagged the 'Best Documentary Film Award' at New York Indian Film Festival. Directed by Ramesh Sharma, the documentary weaves in rare archival footage, photographs, inspirational songs, to put together a compelling and powerful narrative of the impact of non-violence.