The man who made Modi win several times in Gujarat and then, stunningly to the Centre in 2014, is a new age poll manager, extremely costly, but a winner most often
By Rashme Sehgal
ELECTION strategist Prashant Kishor has single-handedly changed the way elections are being held in India. Post 2012, he helped Narendra Modi get re -elected as chief minister to Gujarat for the third time. He then went on to create a Citizen for Accountable Governance (CAG) group that helped the BJP and more specifically Modi win power at the centre in 2014.
The strategy employed to catapult Modi to power in 2014 laid out a template for all our subsequent elections. Following the 2012 Gujarat state elections, Kishore went on to create a mammoth electioneering team of professionals that saw winning seats as a project-management challenge away from the way elections had been held earlier, where work was overseen by local satraps and part-time volunteers.
These professionals did not hesitate to use a vast armoury of weapons including campaign analytics, social media, technology, and campaign management.
THE FALL OUT OF USING TOP-OF-THE-LINE PROFESSIONALS TO PROVIDE INPUTS AND OVERSEE EVERY DETAIL OF ELECTIONEERING HAS SEEN THE COST OF ELECTIONEERING SKYROCKET
Of course, the fall out of using top-of-the-line professionals to provide inputs and oversee every detail of electioneering has seen the cost of electioneering sky rocket. It was therefore no shocker when one learnt that the Centre for Media Studies calculated the cost of the 2019 Lok Sabha elections as having been over Rs 60,000 crore.
The 2019 elections have been found to be the most expensive elections held anywhere in the world trumping even the cost of the US presidential election of 2016.
In his earlier avatar, Kishor repeatedly assured his critics that none of the members of his team were attached to any political party. They in fact functioned as a non-profit group providing a mix of consultancy and campaign solutions to Modi.
But the fact is that prior to working for any political leader, Kishore insists on some prerequisites being met, the first of which is that he be given 24×7 access to the political leader he is working for.
In effect, from 2012, CAG worked out of Modi's residence in Gandhinagar. But Kishor also set up eight other offices around the country which were staffed by around 400 paid members along with another 800 paid interns and more than one lakh volunteers.
None of these people worked pro bono and in retrospect it is anyone's guess as to where the money was coming from.
Dress Rehearsals
But Kishor's thoroughness in preparing Modi for the elections can be gauged from the fact that he told Pavan Verma who in turn told Karan Thapar who in turn has quoted in his biography Devil's Advocate that Kishor made Modi see the interview he did of him thirty times over in order to prepare him for the 2014 elections.
It must be recounted that Thapar asked some tough questions regarding the Gujarat Kishor's team used the interview to teach Modi how to handle difficult questions and uncomfortable situations, Thapar claimed in his book.
During the build up to the 2014 elections, CAG brought out a detailed 200 page report on each of the 450 seats from which the BJP was planning to contest. The CAG team had held ground level opinion polls to gauge the mood of the voting public and this data was added to the information provided by the report.
The BJP were informed on how they could strengthen their presence in constituencies where they were weak, how they could use local caste equations to their advantage and most importantly, since the RSS was kept in the loop of these developments, how the RSS could be used to educate people further about the BJP's candidates.
When Congress leader Mani Shankar Aiyer took a dig at Modi's background of selling tea at railway stations, the CAG team decided to turn this remark to his advantage. They came up with a concept called Chai pe Charcha in which he chatted with 1,000 tea stalls spread across India via video conferencing.
In Uttar Pradesh, which Kishor predicted would be a difficult state, the CAG came up in the 2014 election with a rather off beat campaign titled Modi Aane Wala Hai and this worked surprisingly very well. This campaign saw 400 video vans spread across thousands of villages in the interiors where his speeches were played over and over again before the villagers.
Just before voting day, the CAG team conceived of the Bharat Vijay rallies, during which Modi spoke at three or four venues in a single day, and was projected by 3D holographic image to 100 locations simultaneously.
The unprecedented success of the Modi campaign saw Kishor's stock rise across political parties. He was seen as the messiah of the political class and the following year saw him being hired by chief minister Nitish Kumar to help him become chief minister for the third time.
As Kishor moved into Nitish Kumar's residence, the chief minister is reported to have sent his tailor to stitch a few white kurta pyjamas for this master strategist. Kishor informed Kumar that he was not a politician and therefore did not wear white clothing.
Nitish Prediction
But Kumar was insistent and said he would need them at some future date and three years later he was formally enrolled into the JD(U). But this is jumping the gun. When he moved into Kumar's residence, he was asked to stitch up a Laloo Prasad and Nitish Kumar Mahagatbandhan (Grand Alliance) along with the Congress to defeat the BJP in Bihar.
Kishor was sceptical about his ability to bring the two giants together. Theirs had been a bumpy ride starting off as being friends a quarter century ago and then breaking up as bitter foes. Under Ki shor's encouragement and guidance, the two leaders went on to fight the elections.
The BJP was defeated and Kumar, to express his gratitude to Kishor, appointed him as special adviser. Unfortunately, the Mahagatbandhan soon broke up and Laloo and Nitish went their separate ways.When  asked to comment on what happened, especially with RJD leader Tejashwi Yadav calling Nitish Kumar paltu chacha for his constantly changing sides having switched from being a member of the mahagatbandhan to the BJP in a matter of four months Kishor apparently told the press that Nitish Kumar had tried hard to make the coalition work but there were governance stumbling blocks.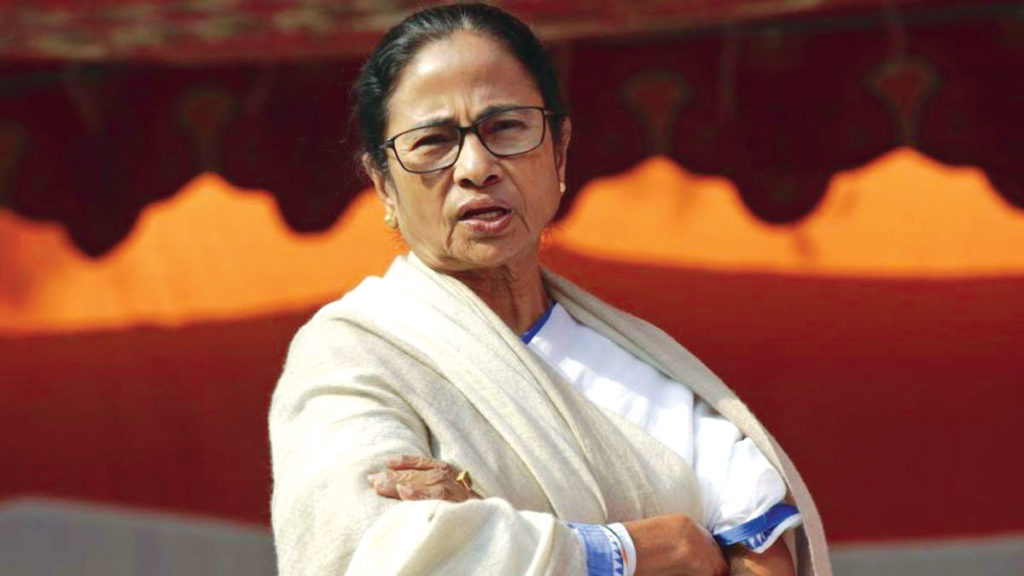 FOLLOWING HIS SERIAL SUCCESSES, HE WAS CONTACTED BY MANY PARTIES, WHICH INCLUDED THE CONGRESS, BUT DESPITE RUNNING UP A GOOD FRIENDSHIP WITH RAHUL GANDHI, PRASHANT KISHOR COULD NOT DO MUCH
The main issue is that the people in Bihar were happy with Nitish's alliance with Modi and this move has not dented his popularity in the state, and Kishor then went on to philosophically state that leaders constantly change their alliances as has been the case with N. Chandrababu Naidu and Naveen Patnaik. Nitish should not be singled out for this, he stated.
Kishor, as had been predicted by Nitish Kumar, was inducted into the Janata Dal-United last September 16 and became part of Kumar's inner circle. The Bharat Vikas Mission, a consultancy within the state government was his brainchild. Not surprisingly, Nitish Kumar hired him earlier this year to negotiate a seat-sharing formula, this time between his party and the BJP for the 2019 general election.
Congress Failure
Following his success in the Bihar assembly elections, Kishor found himself flooded with work He was contacted by the Congress to help them win the Punjab and Uttar Pradesh assembly polls. Kumar's attempts to get the Congress revived in UP turned out to be a more formidable task than even he could handle. Even though he struck up a friendship with Rahul Gandhi, Kishor could not handle the intrigue and manipulation that has come to mark the moribund Congress.
In 2017, he had suggested that Priyanka Gandhi become the face the campaign and hold rallies extensively across UP while Rahul Gandhi conduct a one month long UP yatra. But the surgical strikes conducted by the Modi government post Uri and Pathankot put paid to this suggestion. The result was that the Congress collapsed in UP winning just 7 out of 105 seats in UP.
Kishor did deliver Punjab for the Congress but party insiders attribute this more to the popularity of Captain Amarinder Singh in the state and anti-incumbency against the Badal regime and to a lesser extent to Kishor's management skills. Many members of the Congress old guard question why the entire campaign should be outsourced to an outsider.
There is one apocryphal story of how in one of Kishor's earlier meetings with Rahul Gandhi, the Congress President had ordered a dish. Kishor questioned him as to whether the quality of food would be at the same level as what had been laid out in the menu, or whether Rahul would follow the chef into the kitchen and tell him how to prepare the meal. Kishor is said to have asked Gandhi to trust him to deliver in the same way.
That trust between the Congress and Kishor never got established, though Rahul and he have remained good friends.
Ultimately, Priyanka never campaigned in UP, except for a 5-minute speech in one rally in Rae Bareilly and also turned down Akhilesh Yadav's plea to be a part of the Samajwadi's Varanasi road show.
No wonder when asked what was the big difference between Modi and Rahul, Kishor stated that while Modi was willing to take big risks, Rahul was more of a status quoist.
He is not willing to rock the boat. Kishor's explanation for this is it could be because he had inherited the mantle of a 100-year old party.
Kishor had told Rahul Gandhi in 2017 that the party could be revived only if they were willing to move beyond the conventional practises of fighting elections and then hoping for the best. While Rahul's objective in 2019 was to defeat Modi at all costs, Kishor had suggested the aim should be to revive the party from the grassroot levels. This could happen only if a ten -year revival plan was implemented but it cost the Congress dearly in the Lok Sabha elections,
Southern Success
Kishor's winning formula has worked in south India also. He proved his mastery by propelling the YSR Congress of YSR Jagan Mohan Reddy to power with overwhelming majority and handing over a shocking defeat to N Chandrababu Naidu.
The YSR Congress has won 21 of 25 Lok Sabha seats and 151 out of the 175 assembly seats in Andhra Pradesh where simultaneous elections were held both for the assembly and Lok Sabha constituencies.
Jagan Mohan founded YSR Congress in 2011 breaking away from the Congress but he lost the 2014 assembly election primarily due to lack of organisational strength. His party in the 2014 assembly elections had polled 45.4 per cent votes for 66 seats against TDP's 48.2 per cent votes for 103 seats.
Five years later, Prashant Kishor and his India Political Action Committee team identified his party's weaknesses and helped Jagan Mohan build an organisation right from the booth level structures upwards. Of course, one has heard that YSR's Jagan Mohan Reddy had to fork out a lot of money for the advice and inputs provided by Kishor but Jagan, presently chief minister of Andhra Pradesh, is not grumbling.
Frontier Bengal
Political strategist Prashant Kishor will work with Mamata Banerjee's Trinamool Congress for the 2021 West Bengal assembly election, sources have confirmed.
An agreement has been signed between Prashant Kishor and the TMC to this effect, sources said.
The development came shortly after Trinmaool Congress chief and West Bengal Chief Minister Mamata Banerjee held a meeting with Prashant Kishor. The meeting between the two lasted for two hours. Prashant Kishor was accompanied by Abhishek Banerjee, Mamata's nephew.
As per reports, Kishor will start working with the West Bengal CM next month onwards.Trinamool Congress is facing a challenging political situation since the Bharatiya Janata Party managed to expand its seat share in West Bengal from two in 2014 to 18 in recently concluded 2019 Lok Sabha elections. TMC wants to take Kishore's assistance to augment its strategy to counter BJP ahead of 2021 state polls, sources have told India Today TV.
Money Matters
CAG spent almost Rs 2 crore on just 'Chai pe Charcha' during the 2014 parliamentary elections that played around the theme that PM Modi was a tea-seller running for the country's most powerful job. CAG's total administrative expenses during the campaign was around Rs 3.5 crore.
It received 'donations' of almost Rs 8 crore and paid almost Rs 7 crore in stipends and professional fees to hundreds of volunteers who orchestrated the BJP's winning campaign. 'Chai pe Charcha' was the rath-yatra equivalent of BJP's campaign that helped create an aura around Modi that culminated in BJP's resounding win.
IPAC, that won the Bihar elections for Nitish, has also established a corporate office in Mohali in Punjab. IPAC received Rs 19 crore in 2015-16 as project management and execution fees by doing "political consultancy". IPAC, like CAG too incurred most of its expenses on hoardings, digital media advertisements, promotion and hiring volunteers for various campaigns in Bihar.