CHIRODEEP CHAUDHURI
In his 3-decade career Chirodeep Chaudhuri has worn many hats – starting out in advertising as a visualiser, then switching careers as a photojournalist and later an Editor of Photography.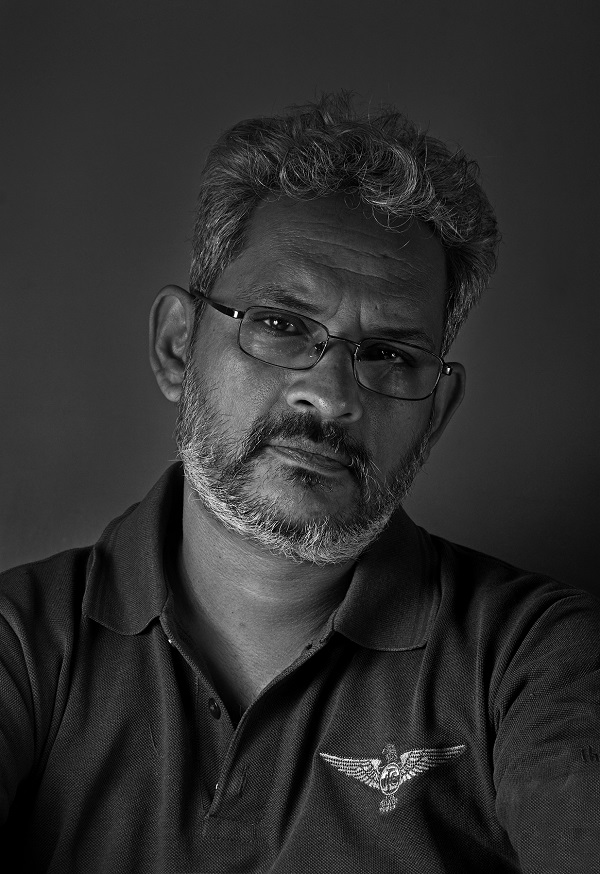 He is the author of the critically feted book 'A Village In Bengal: Photographs and an Essay', a result of his 13-year long engagement with his ancestral village in West Bengal and his family's nearly two century old tradition of the Durga Puja. He is also the co-author of the book 'With Great Truth & Regards: The History of the Typewriter in India'. He was, till recently, heading the Design and Photography departments of the international arts and culture magazine Time Out's three India editions and the Editor of Photography of National Geographic Traveler (India).
Chirodeep's work documents the urban landscape and he has often been referred to as the "chronicler of Bombay". During his career he has produced diverse documents of his home city in a range of projects like 'Seeing Time: Public Clocks of Bombay', 'The One-Rupee Entrepreneur', 'The Commuters' and 'In the city, a library' among others. His work has also been featured in important publications about his home city like 'Bombay: The Cities Within', 'Fort Walks', 'Anchoring a City Line', 'Bombay Then: Mumbai Now' and 'Bombay, Meri Jaan' to name a few.
As an artist, he is represented by the Mumbai based gallery, Project 88 and his work is part of the collection of the Museum of Photographic Arts (Houston, USA), the Peabody Essex Museum (Massachusetts; USA) and the Kiyosato Museum of Photographic Arts (Japan) and private collections in India. Chirodeep lives in Bombay and divides his time between his various teaching assignments
and photographing subjects as diverse as café sitters, airport smoking rooms and abandoned
helmets.