Nitin Gadkari or rather "Roadkari" has been one of the few leaders in the current dispensation whose work speaks more than the words. Despite the honest and innovative efforts of the Minister, the targets haven't been met. The tall claims of the Modi government will be tested in the upcoming elections, when Modi's star minister's efforts will be put to test
BY REETA SINGH
Union Road Transport and Highways Minister Nitin Gadkari's office has a photo adorning its wall with a quote of former US president John F Kennedy saying: "American roads are good not because America is rich. America is rich because American roads are good."
It seems it represents the minister's zeal to improve the lot of road infrastructure in the country. It also justifies his nickname "Roadkari" – given by late Shiv Sena founder Bal Thackeray.
Gadkari also holds charge of Shipping, Water Resources and Ganga Rejuvenation. No doubt he has tried hard to improve roads, build new highways, start shipping in 10 rivers and cleaning of Ganga. He has been making tall claims as well. Recently, he claimed that India's achievements during past five years surpass its cumulative achievements of preceding 60 years. He also promised to clean Ganga before the end of tenure of the current government. Gadkari claimed to introduce e-vehicles and promised to have significant number of such vehicles on Indian roads by 2019. He also claimed to have doubled the pace of highway construction from about 12 km per day in 2014-15, to 27 km per day during 2017-18. He had set a target of accelerating the pace further to 40 km per day during 2018-19.
If the claim was true, the Jaipur-Delhi Expressway would have been completed in seven days during 2018-19 or in 10 days during 2017-18. But the Expressway is far from completion even though the work has been going on it during the entire duration of Gadkari's five-year long tenure. Same is true for other highways – like 60 km long Delhi-Meerut, or 500 km long Delhi-Bareilly-Lucknow highway. All weather road connecting Kashmir Valley to Jammu hasn't taken shape. Ganga is as clean (or dirty) as it was five years ago and shipping hasn't started in any of the rivers. Does that call for Gadkari's rechristening as "Ghoshna Mantri"?
The Road Not Taken
Putting up a plaque of Kennedy's quote is one thing and following it to the last detail is just another. The Ministry, for example, has allocated only 4 per cent of its budget towards maintenance of 1.15 lakh kms of national highways. In comparison, in 2014-15 the US government allocated about 48 per cent of its total budget – $19.2 billion- on roads and highways towards the maintenance of existing facilities for a total highway length of 16.37 lakh kms. Lesser money results in national highways with potholes, weak bridges, poor pavements and obviously more accidents.
The government has been able to set tall targets but hasn't achieved more than 55 per cent in the last three years. The road construction target for 2017-18 was 15,000 km, of which 4,292 km was constructed till November 30, 2017 (33%). This suggests a rate of construction of 20 km/day. This is slightly lower than the rate of construction for last year which was 22 km/day. Given that 33% of the target length has been constructed in the first eight months of the year, it remains to be seen how much of the target will be completed in the remaining four months.
The CAG had noted that between 2009-10 to 2012-13, the rate of NH construction was between 3.06 km/day and 17.81 km/day, as compared to a target of 20 km/day. The Standing Committee on Transport found that none of the targets could be met due to shortage of funds. The projects could not be completed due to various reasons such as delays in obtaining clearances, poor financial and technical performance of the contractors, as well as law and order issues.
The Committee on Public Undertakings (2017) had noted that from 1995, till June 2016, out of the total 388 projects completed, only 55 projects were completed on or before time. Delays in the completion of the projects were mainly attributed to: the long time taken in land acquisition, and obtaining environment and forest clearances, poor performance of concessionaires due to economic slowdown, and law and order issues.
The CAG had noted that several road projects get stalled due to court injunctions. As on July 31, 2017, 30 road projects with a total cost of Rs 11,216 crore were stayed for three years. Such delays increase project costs, eventually making certain projects unviable.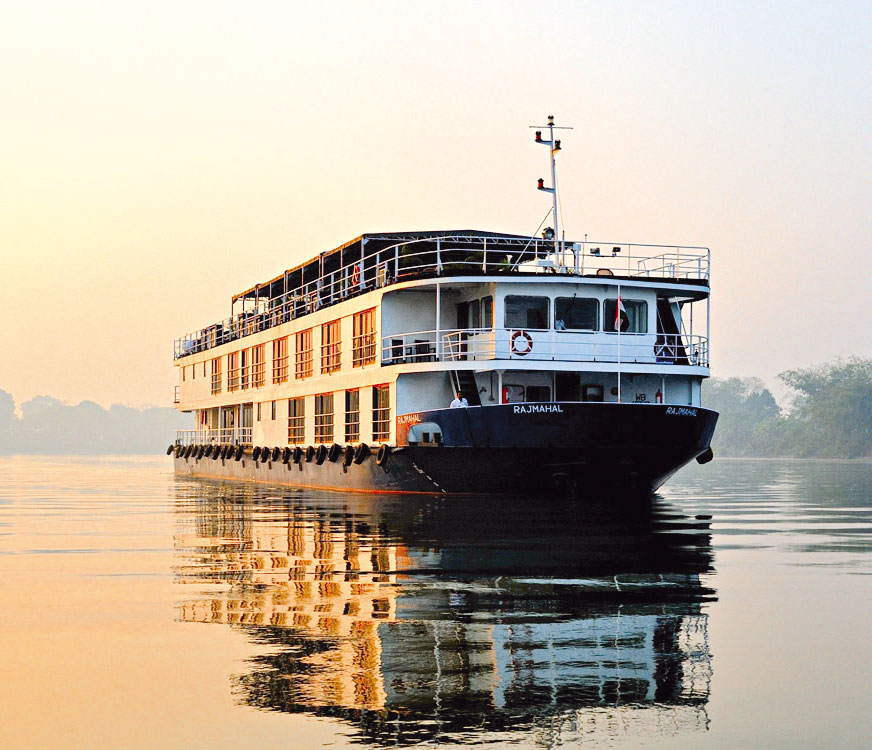 Ganga is as clean (or dirty) as it was five years ago and shipping hasn't started in any of the rivers. Does that call for Gadkari's rechristening as "Ghoshna Mantri"?
From January 1, 2015, the compensation for land acquired by NHAI is determined as per the Right to Fair Compensation and Transparency in Land Acquisition, Rehabilitation and Resettlement Act, 2013. The Committee on Public Undertakings (2017) had noted that due to higher compensation under the 2013 Act, the expenditure by the Ministry of Road Transport on land acquisition increased from Rs 9,097 crore in 2014-15 to Rs 21,933 crore in 2015-16. The Committee also observed that farmers who were entitled to lesser compensation under the older law, have been approaching courts for increased compensation. This has further delayed the land acquisition process and added to the cost of projects.
NHAI too hasn't been able to utilise the funds allocated to it. Funds left unspent at the end of a financial year is shown as 'opening balance' at the beginning of the next financial year. This opening balance was Rs 2,672 crore and Rs 6,740 crore for the years 2015-16 and 2016-17 respectively.
The roads sector is facing several constraints such as availability of land for NH expansion and upgradation, significant increase in land acquisition cost, lack of equity with developers, bottlenecks and checkpoints on national highways, higher cost of financing; and shortfall in funds for maintenance. Further, the value of NPAs in the infrastructure sector (including roads and highways) has been increasing, with NPAs at around Rs 2.6 lakh crore as of November 2016.
Where The Rubber Meets The Road
The award and construction of highways during past five years has been higher than ever before. Work on major projects like Bharatmala and Sagarmala has started. Initiatives like innovative financing models, streamlining of land acquisition process, coordinated efforts to address environment and other inter ministerial issues have started.
Gadkari's stint as Maharashtra PWD Minister had established his credentials. Having completed Mumbai-Pune expressway in record time, building 56 flyovers in crowded Mumbai besides of course conceiving Bandra-Worli sea-link wasn't a mean feat. He had claimed then that he had completed works worth Rs. 8,000 crore with a meagre equity of Rs 5 crore. He had hoped to bring in same expertise and same business, administrative and governance model to Delhi as well. But that proved to be much tougher than he had thought.
Around 53,000 km of NHs have been identified to improve National Corridor efficiency, of which 24,800 km are to be taken up in Phase-I, which will be implemented over a period of five years, i.e., 2017-18 to 2021-22 in a phased manner. This includes 5,000 km of the National Corridors, 9,000 km of Economic Corridors, 6,000 km of Feeder Corridors and lnter-Corridors, 2,000 km of Border Roads, 2,000 km of Coastal Roads and Port Connectivity Roads and 800 km of Green-field Expressways. Total likely fund provision for Bharatmala Phase-I is Rs 5.35 lakh crore.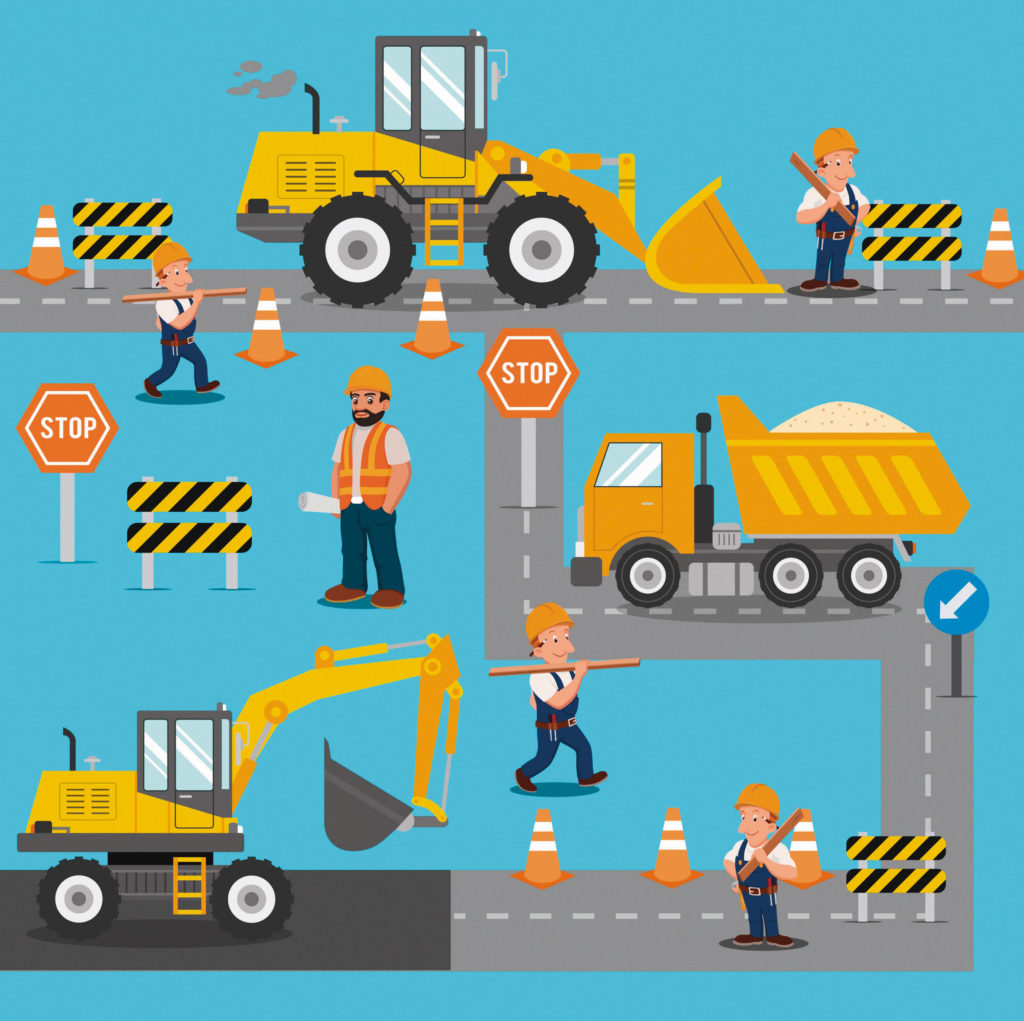 Raising funds for highway construction is always a big challenge. The situation was even tougher in 2014 and land acquisition had become tougher owing to a stern Land Acquisition Act, 2013. But Gadkari is known to come out with unconventional, out-of-the-box solutions. As Maharashtra's PWD minister in late 1990s Gadkari introduced Build, Operate and Transfer (BOT) model. Mumbai-Pune Expressway was the first major Public-Private Partnership project. In 2014 he devised Hybrid Annuity Model, which has lesser risk for the private players. This model needs private construction companies to contribute 60 per cent of the project cost while 40 per cent cost is borne by the government.
Gadkari was also instrumental behind introducing India's first asset monetisation project, Toll-Operate-Transfer. Innovative infrastructure bonds have been introduced to raise funds for highways.
Gadkari also initiated work in Multi Modal Transport System involving railways, highways, inland waterways and airports to put in place an effective transportation grid. The objective was to make freight transportation in the country more efficient by facilitating the use of a favourable modal mix of transport, thereby reducing logistics, costs and also pollution. This is proposed to be done by developing 35 multi-modal logistics parks to serve as centres for freight aggregation and distribution, multi-modal transportation, storage, warehousing and value-added services, besides construction of 50 Economic Corridors, upgrading key feeder and inter corridor routes and constructing 10 inter-modal stations to integrate various transportation modes.
It was because of such initiatives that a well-known journalist wrote last year about Gadkari: "If a prize is instituted for the most effective ministers in the Narendra Modi-led government, the first would probably be given to Nitin Gadkari. He is a bundle of energy and ideas and delivered on the ground". Gadkari takes note of all recommendations and requests from MPs irrespective of their party and acts upon them.
The Silver Lining
Gadkari has indeed undertaken lot of work, especially speeding up construction of highways. Ministry of Road Transport and Highways, according to last year's CAG report, has awarded of 51,073 km of National Highway projects and constructed 28,531 km over a four year period from 2014-15 to 2017-18. Construction of National Highways has more than doubled from 12 km /day in 2014-15 to 27 km/day in 2017-18 and the total investments in the sector has increased by 2.5 times compared to 2014-15. This was achieved through multiple policy initiatives taken by the Ministry like the Hybrid Annuity Model, Toll Operate Transfer Model (TOT), increased threshold for project appraisal and approval, support for languishing projects, enhanced inter-ministerial coordination etc.
The changes introduced by Gadkari include mandating use of technology in preparation of detailed project reports (DPRs), streamlining of land acquisition process, performance management system at NHAI, revision of selection and payment criteria for DPR consultants, and time-bound and online approval of projects etc. These process transformations were implemented through various digital initiatives such as the Project Monitoring and Information System (PMIS) for monitoring project management. PMIS provides customized dashboards and all the projects along with toll plazas, traffic survey points have been mapped on a GIS platform. PMIS provides customized dashboards and automatically identifies projects that are delayed to enable better project management.
Under the ambitious Bharatmala Pariyojana Phase-I, a total of 34,800 kms including the balance road works under the National Highways Development Project (NHDP) are to be completed by 2021-22. The Ministry has also begun the implementation of an ERP system to integrate more than sixty software and tools.
The Ministry has developed the Bidder Information Management System (BIMS) to streamline the process of pre-qualification of bidders with enhanced transparency and objectivity. BIMS would reduce human intervention in awarding work thereby bringing in more transparency.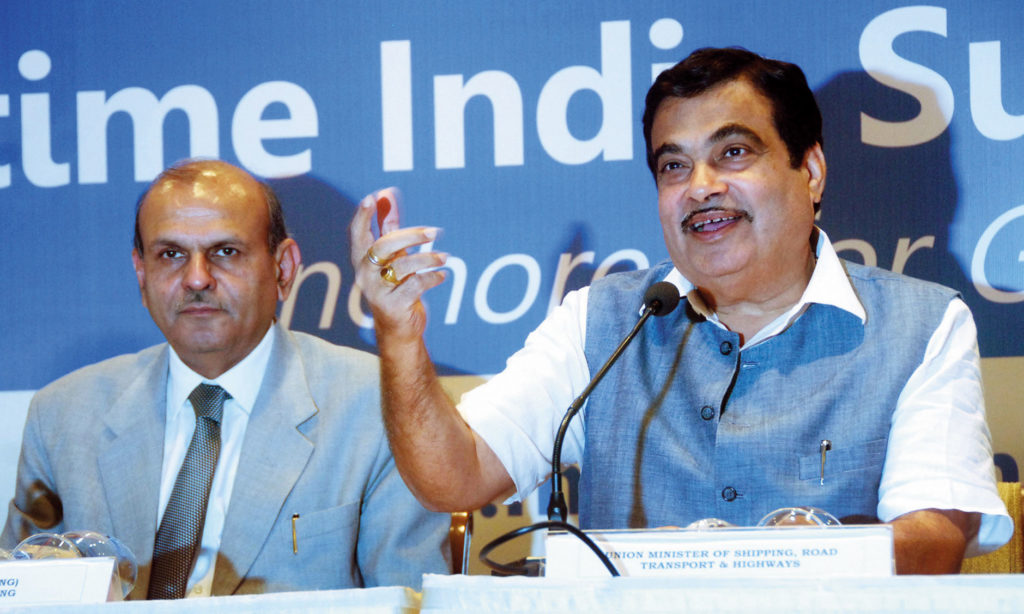 A well-known journalist wrote last year about Gadkari: "If a prize is instituted for the most effective ministers in the Narendra Modi-led government, the first would probably be given to Nitin Gadkari."
Land Acquisition Modernised
Bhoomi Rashi, the portal developed by MoRTH and NIC, comprises the entire revenue data of the country, right down to 6.4 lakh villages. The entire process of flow, from submission of draft notification by the State Government to its approval by the Minister and its publication in e-Gazette, is online. This has reduced the time taken for land acquisition.
Integration of Public Financial Management System (PFMS) with Bhoomi Rashi is one of the key steps to facilitate payment related to compensation for land acquisition to all the beneficiaries directly through the Bhoomi Rashi system.
PFMS provides various stakeholders with a real time, reliable and meaningful management information system and an effective decision support system. The integration of Bhoomi Rashi with PFMS will streamline the process of disbursement of compensation.
India has one of the largest road networks in the world with about 47 lakh km of road length. This road length includes National Highways, Expressways, State Highways, district roads, PWD roads, and project roads. In India, road infrastructure is used to transport over 60% of total goods and 85% of total passenger traffic. The country has received only half of what was promised in 2014, and in subsequent years. Targets were being constantly raised but they were so steep that only 50-55 per cent were met. One can only say… a lot more road to cover.