The loves and lives of politicians are the subject of reportage and gossip in the West. Careers are made and unmade over love affairs. Not so in India where relationships between politicians and their lovers, companions and mistresses are known and privately discussed but never formally broached in public. Some politicians of course have no problems making their affairs known, it's part of being a public person
By Geeta Singh
POLITICIANS all over the world have common traits: They are seen to be ambitious, ruthless veering on the cold blooded and think nothing of backstabbing friends and colleagues in the race for the top. But these are also common human qualities and to single out politicians alone would be unfair. Rather, politicians are as human as anybody else and as prone to hurt and injury, even love.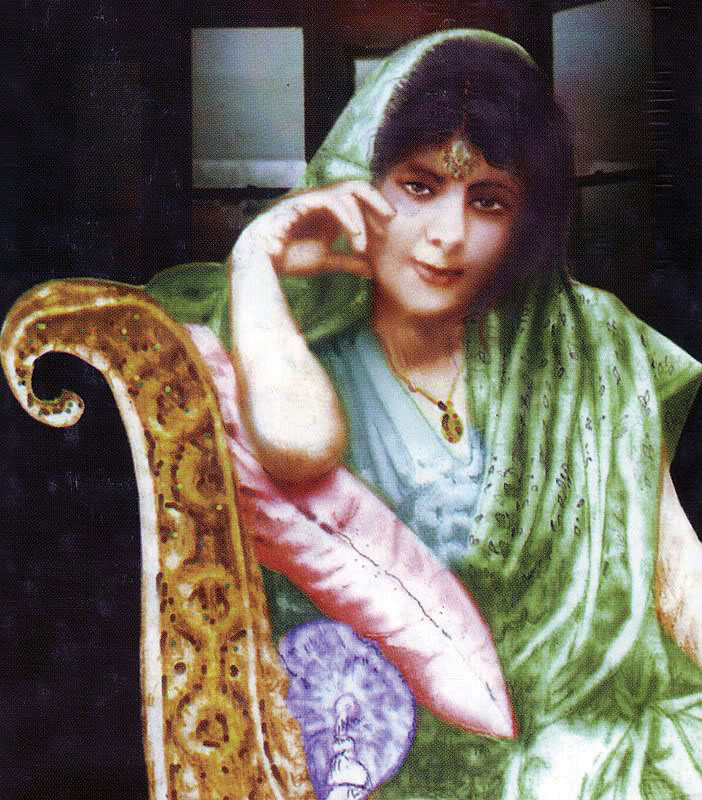 The love stories of politicians have been well documented although in India there is a tendency to avoid discussing such issues in public. Everyone is well aware of the love story of former Prime Minister Atal Bihari Vajpayee, who moved into the prime minister's residence with the love of his life. He himself said he was unmarried but not celibate. At no point were any fingers pointed at him or his lady love (although her son-in-law's activities did draw media coverage). Tragically, when news of her death came, it may have made no impression on Atal ji suffering from an advanced stage of Alzheimer's disease.
Or take the case of another late former Prime Minister PV Narasimha Rao. His romantic relationship with a minister and a journalist were talked about, often the subject of headlines. Rao himself wrote about his relationships in his autobiography, indicating he had no problems in making them public.
But throughout history, there have been many instances of revered public figures, some of them saints, who had lovers.
Consider the example of Sarhapa, one of the most distinguished name's in Buddhism. He was a preacher at Nalanda who is celebrated for instituting the Vajrayana sect of Buddhism. He was also an eminent poet in Hindi. It is said that Sarhapa, at the ripe age of 50, fell in love with a domestic maid who belonged to a family of carpenters. They married and Sarhapa enjoyed a full family life. Later, he wrote about the futility of leading a celibate life and introduced Sahajayana tantra into Buddhism (which became the meeting point of Hinduism and Buddhism). Long after Sarhapa's death, his wife played a significant role in preserving and retaining Buddhist literature. Even Lord Buddha made known his affection for Amrapali even visiting her in her home. It was the relationship with Amrapali, it is said that led Lord Buddha to open Buddhism's doors to women.
Jinnah's political career took off along with the demand for Pakistan, so did his absences from home and the distance with Ruttie.
Of course Sarhapa's story is based on legend, but closer to our century, one of the greatest propagator's of celibacy was Mahatma Gandhi. Not that he was celibate, in fact he was married and his "Experiments with Truth" testify to his quest to overcome sexual desires. But beyond that little is known and it was left to his grandson Rajmohan Gandhi who proved, through his grandfather's letters and papers, his love for a woman who belonged to Rabindranath Tagore's family. The Mahatma's love was returned although the topic was taboo for discussion within the family. The two were never to be united. The turbulent politics of that time and Gandhi's own situation made it evident he would have to pay a heavy price if the relationship was formalized or became public.
Something similar happened to Jawaharlal Nehru as well. Though a widower, he held liberal views about the man-woman relationship and as is well known, had many (controversial?) romantic encounters. But there is no reference to such affairs in the gossip columns of that time. Rather, when his personal secretary M O Mathai, came out with salacious details about Nehru's affairs (long after his death) in a book, there was widespread criticism of Mathai's conduct. Later however, when French author Catherine Frank wrote about his romantic affairs, there was no controversy. Public attitudes had matured by then.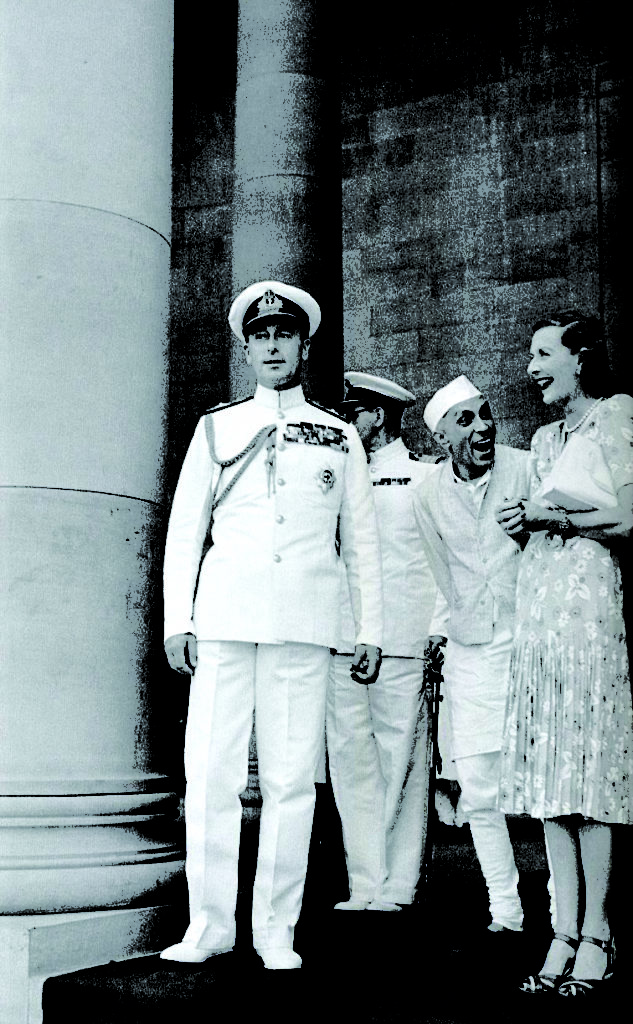 Then there was Sir Muhammad Iqbal widely known as Allama Iqbal, a widower who fell in love with Aatiya Zaidi during his studies in Germany. It is said that his entire poetry revolved around his love for Aatiya:
"Guftagu jis gul ki tadpathi thi ae bulbul mujhe.
Khubi-e-kismat se aakhir mil gaya woh gul mujhe,
mere pehlu me dil-e-mustar na tha seemab tat.
Ikintabe gurm-e-ulfat ke liye betaab that,
kaid me aaya tho haasil mujhe aazadi hui."
It was widely accepted that they would get married but soon after returning to India, Iqbal sahib began to distance himself from liberal views and values. Atiya, a liberal herself, apparently disapproved of his changed attitude even accusing him of double standards.
It is said that if Atiya's beauty and Iqbal's brain had met. it would have left its mark on history. But as it turned out, Iqbal became more conservative and emerged as one of the staunchest advocate's of Pakistan. Curious, how the man who wrote 'sare jahan se achcha…' turned his back not only on Hindustan but the woman he had loved.
The love life of India's third President Dr Zakir Hussain is quite contrary to Iqbal's. He was neither a mystic nor a poet nor did he, it is said, profess love to any woman. Academic in his orientation and also talented, Zakir Hussain became friendly with Gerda Philipsborn (popularly known as Aapa Jaan) of a wealthy Jewish family, while studying in Holland. The exact nature of their relationship is not clear but Gerda knew that Zakir sahib was fully committed to serving his country through his studies and learning.
On his return to India, Zakir sahib got completely engrossed in the affairs of Jamia University, driven by the need to keep Indian Muslims away from the movement for Pakistan. During this time, Gerda Philipsborn came to India, met Zakir sahib and expressed her desire to stay in Jamia and work with him. 
Zakir sahib, it is said, did not wish to disappoint her and she ended up teaching in the primary wing. On the surface, it would seem their relationship was nothing like a love affair and she was well respected by Zakir sahib's family.
But the undercurrents of their relationship became known only after Zakir sahib's death in 1969. Gerda passed away much earlier in 1943 and was buried in the Jamia campus. Zakir sahib also lies buried in Jamia along with his wife. 
On another plane was Dr Ram Manohar Lohia's relationship with Rama Mitra, who taught history in Delhi University's Miranda House. Their relationship was based on frankness and equality. They lived together openly in a government bungalow, a fact which raised no comment or criticism. Rama Mitra was cast in the Lohia mould.
She took part in the 1942 Quit India movement and was involved in the Chittagong armoury raid. Later she joined the Socialist Party. When Lohia became an MP, Ramaji took charge of his household. After Lohia's death, Rama ji published letters written by Dr Lohia, which included love letters to her.
Lohia's associate Jai Prakash Narayan, was married early in life. After marriage he went to America for further studies while his wife Prabhavati, daughter of senior Congress leader Brij Kishore Prasad, remained behind in India. During his absence, she spent most of her time in Gandhi's ashram and was deeply influenced by him and his ideas including celibacy.
She took a vow of celibacy without either taking her husband's consent or informing him. She made known her decision only upon his return from America. To JP's credit, he respected her decision and although they continued to live together, they never had a physical relationship.
Their affection grew throughout their lives. It is said that JP was so shattered when she passed away, that there were fears expressed he would not live for long.
The founder of Pakistan, Mohammad Ali Jinnah, was a widower and 40 years of age when he fell for 17 year old Ruttie, daughter of the wealthy Parsi owner of Bombay Dyeing Dinshaw Maneckji Petit.  They got married in court after Ruttie turned 18, ignoring opposition from her family and the hue and cry it generated.
They had a daughter Dena (mother of the current owner of Bombay Dyeing), but the Ruttie-Jinnah relationship did not run smooth. As Jinnah's political career took off along with the demand for Pakistan, so did his absences from home and the distance with Ruttie. Although he later tried to salvage the relationship, it was too late.
Ruttie separated and lived a virtual recluse in the Taj Hotel. When she passed away in 1929 on her 29th birthday, the usually composed Jinnah broke down at her funeral service. He visited her grave in Mumbai's Mazagaon days before his departure for Pakistan.
While on the subject of Jinnah, it's interesting to look at Liaquat Ali Khan, who was instrumental in bringing Jinnah back to India to lead the struggle for Pakistan. Liaquat Ali belonged to a landlord's family of Karnal, East Punjab, while his second wife Ra'ana, was from a family of Pahari Brahmins who had converted to Christianity.
Her maiden name was Sheila Irene Pant. The two met and married, Sheila Irene Pant converting to her husband's faith and taking the name Ra'ana. Long after her husband was assassinated by a fanatic who, it is said, was angry over his refusal to go to war against India, Ra'ana took an active part in Pakistan's politics, joining the late Zulfiqar Ali Bhutto's government in the 1970s, later becoming the first woman governor of Sindh and Chancellor Karachi University.
She passed away in 1990, not too long ago, and is revered as "Madar-e-Pakistan".So the next time you accuse politicians of being this, that and the rest, do remember they are flesh and blood like all of us, subject to the same emotions, the same pain and often the embarrassments or shame that goes with it.