India has been the world's IT behemoth since 2014; the technology push in the past nine years has dominated the country's thought process and achieved sterling laurels. Yet, despite significant improvements and last-mile connectivity, security concerns persist
Ranjit Bhushan
Under PM Modi's leadership, there is little doubt that India is home to one of the biggest digital ecosystem tech
India is now the most connected democracy in the world with more than a hundred crore mobile connections
The ITU's presence in India will help the introduction of advanced technologies and  improve capacity development
India has transferred more than Rs 28 lakh crore to the bank accounts of its citizens via direct benefit transfers
IN March this year, Prime Minister Narendra Modi inaugurated the new International Telecommunication Union (ITU) Area office and Innovation Centre in India, at a function in the capital's famous Vigyan Bhawan. This was no ordinary beginning. The Prime Minister also unveiled the Bharat 6G Vision Document and launched the 6G R&D Test Bed. He also launched the 'Call before u Dig' App.
ITU is the United Nations' specialised agency for information and communication technologies (ICTs). Headquartered in Geneva, it has a network of field offices, regional Offices and area offices. That the technology push in the nine years has come to dominate the country's thought process was evident. India signed a Host Country Agreement in March 2022 with ITU for the establishment of an area office. It will serve India, Nepal, Bhutan, Bangladesh, Sri Lanka, Maldives, Afghanistan and Iran, enhancing coordination among nations and fostering mutually beneficial economic cooperation in the region.
MOVING FORWARD
The inauguration was another step in India becoming a leader in the world of information and technology and it was acknowledged by no less a person than Doreen-Bogdan Martin, Secretary General of the ITU. "India is a role model for countries looking for digital transformation to grow their economies, rethink their government services, attract investments, remake commerce and empower their people", she said, adding that the ITU's presence in the region will help the introduction of advanced technologies, improve capacity development, and foster entrepreneurship and partnerships while also responding to leads on the ground from digital services, skills, cyber security and digital inclusion.
Under Modi's leadership since 2014, there is little doubt that India is home to one of the biggest startup ecosystems, digital payments market and tech workforces in the world. The leadership of the Prime Minister has put India on the digital forefront of tech innovations and adoptions with game changing initiatives like Aadhar, Unified Payments Interface (UPI), among others. The net result is that India has morphed into a knowledge-based economy. The Prime Minister put it in perspective when he said that India is now the most connected democracy in the world with more than a hundred crore mobile connections, crediting this transformation to the availability of cheap smartphones and data.
"More than 800 crore digital payments are made every month in India through UPI", Modi said, adding that more than seven crore e-authentications take place in India every day. That's a whopping number all right!
How did information and technology play out during the pandemic? Detailing the depth of India's post-2014 information age reach, Prime Minister Modi said that more than 220 crore vaccine doses were administered through the Co-Win platform in India.
Experts have pointed out that in the past few years, India has transferred more than Rs 28 lakh crore to the bank accounts of its citizens via direct benefit transfers (DBT).
Says information technology expert, Rohit Kumar: "India has successfully managed to open more bank accounts than the entire population of the USA through the Jan Dhan Yojna, which were later authenticated through Unique Digital Identity or Aadhar and helped in connecting more than a hundred crore people through the mobile phone."
REVOLUTIONARY REACH
The extent of digital inclusion in the last nine years can be gauged from the fact that broadband connectivity had 60 million users in India before 2014, a number that has gone beyond the 800-million mark today. The number of internet connections in India is more than 85 crores compared to 25 crores before the Modi government came to power.
But by far, the most dramatic upsurge has occurred in the number of country's internet users in rural areas, which has even surpassed the figure of regular internet consumers in urban areas. It does reveal that digital power has reached out very far and wide.
According to the Press Information Bureau (PIB), 25 lakh km of optical fibre has been laid in India by both the government and the private sector in the last nine years. Its reach has been overwhelming: two lakh gram panchayats have been connected by optical fibre and five lakh common service centres are offering digital services.
The reach of Digital India has become so all encompassing that it is now beginning to support non-digital sectors. The PIB quoted Prime Minister Modi as saying: "Today's India is rapidly moving towards the next step of the digital revolution", underlining the fact that India can be credited with the fastest 5G rollout in the world. 5G services have been rolled out in more than 125 cities in just 120 days, reaching approximately 350 districts in the country.
According to top government officials, India is discussing 6G just six months after the 5G rollout. "The vision document presented today will become a major basis for the 6G rollout in the next few years", an officer said.
India's success in adopting telecom technology has attracted global attention; before 2014, it was merely a user of 4G telecom technology but today, it is fast moving towards being an exporter of telecom technology. Experts believe that it will go a long way in realising the opportunities, business models and employment potential associated with 5G.
India's telecom minister Ashwini Vaishnav said that the 5G platform will be exported to other markets starting in 2024. "India expects to start deploying its locally-developed 4G and 5G technology in the country this year.'' Vaishnav pointed out that only five countries in the world have end-to-end 4G-5G telecom technology, adding that with the public-private partnership, India has developed its own technology which has been tested to handle 10 million simultaneous calls.
The minister also said that the locally-developed technology will be rolled out in 50,000 to 70,000 sites and towers across India in 2023.
SWITCHED TO 5G
Leading Indian carriers Reliance Jio Infocomm and Bharti Airtel have already launched commercial 5G services in India. Reliance Jio is currently offering 5G in nearly 100 cities across the country. Some of the cities where the telco already offers 5G include Delhi, Mumbai, Varanasi, Kolkata, Nathdwara, Chennai, Bengaluru, Hyderabad, Gurugram, Noida, Ghaziabad, Faridabad, Pune, Tirumala, Vijayawada, Visakhapatnam, Guntur, Lucknow, Trivandrum, Mysuru, Nashik, Aurangabad, Chandigarh, Mohali, Panchkula, Zirakpur, Kharar, Derabassi, Bhopal, Indore, Bhubaneshwar, Cuttack, Jabalpur, Gwalior, Ludhiana, Siliguri, Jaipur, Jodhpur and Udaipur.
The extent of digital inclusion in the last nine years can be gauged from the fact that broadband connectivity had 60 million users in India before 2014, a number that has gone beyond the 800-million mark today
In 2022, Reliance Jio Infocomm announced 5G contracts with Nordic vendors Ericsson and Nokia. The deal with Ericsson marks the first partnership between Jio and Ericsson for radio access network deployment in the country.
Its rival operator, Bharti Airtel, said it had already launched 5G services in nearly 30 cities across India. Bharti Airtel founder and chairman Sunil Mittal had previously said that most parts of the country will be covered by 5G by March 2023.
CYBER VULNERABILITY
But despite its many sterling achievements in the last nine years, the implementation of information and technology has some significant downsides as well.
While India's impressive progress in digitisation has certainly revolutionised how citizens and other state entities conduct their affairs, the nation's growing reliance on cyberspace has highlighted a tactical traditional weakness – increased dependency has meant greater vulnerability.
India's weaknesses in the cyber domain have for long been recognised as a national security issue. In 2013 – before the Modi government assumed charge – a National Cyber Security Policy was introduced by the Manmohan Singh government, which flagged the complexity and dynamic nature of cyberspace, and the need to unify actions guided by an integrated vision and a set of sustained and coordinated strategies.
Consequently, the last nine years has witnessed the implementation of several progressive measures to deal with cyber threats. But the country's ability to cope with cybersecurity is being outpaced by the sheer scale and speed of its digitisation, confounded by the complex character of accompanying threats. It poses a major challenge for the country to take unified actions, evolve strategies and implement them effectively.
"A National Cyber Security Strategy should have quickly followed the 2013 National Cyber Security Policy to convert the 'what's to be done' to 'how to be done'. This could have been achieved by distilling policy-derived goals, identifying objectives and evolving a strategy informed by available resources," wrote Lt General Prakash Menon, a leading defence specialist, in a column.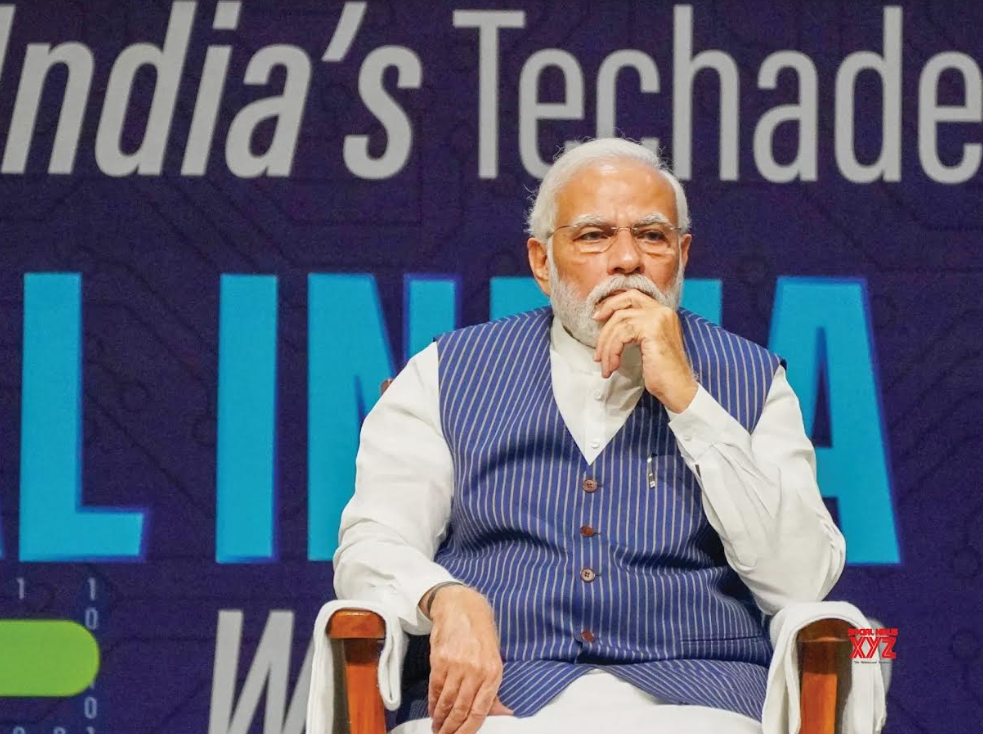 He noted that it took seven years to formulate a draft strategy document, which was then circulated among stakeholders for comments. "Yet, two years later, a government-approved strategy is still awaited," wrote Gen Menon.
The National Cyber Security Strategy 2023 covering the entire ecosystem is likely to come out soon following the setting up of a task force. "The existing 2013 policy is being revised now and the government has set up a task force. We have submitted recommendations for the National Cybersecurity Strategy for 2023," Lt Gen (Dr) Rajesh Pant, National Cybersecurity Coordinator, told India Digital Summit 2023, organised by the Internet and Mobile and Association of India (IAMAI).
Some officials claim that important elements of the draft strategy are being followed. However, considering the multiplicity and diversity of the stakeholders involved, an integrated vision expected to shape the coordinated implementation of a cybersecurity strategy has turned out to be the main casualty.
In the absence of coordinated implementation, huge differentials have arisen in the state of preparedness of the individual sectors of the cyber ecosystem. The Reserve Bank of India (RBI) has supposedly made impressive progress in the financial sector while many other industries, such as health, power and energy—digitised public services, to name a few—continue to be laggards. Due to the system's interconnected nature, this situation exposes the vulnerabilities even of those parts of the system that may be better prepared.
The leadership of the Prime Minister has put India on the digital forefront of tech innovations and adoptions with game changing initiatives like Aadhar, Unified Payments Interface (UPI), among others. The net result is that India has morphed into a knowledge-based economy
Experts have pointed out that information technology has also not permeated some vital areas the way it should have – none more important than the Indian economy, which has been hit by a technology bug that could be worrisome.
A closer look at the data suggests that in India, gross fixed capital formation is falling. Growth in capital formation has fallen from a high of 17.5 per cent during 2004-2008 to a lowly 5.1 per cent during 2019 (pre-COVID) and to -12 per cent in 2020.
Explains IT expert Rohit Kumar: "Jobs were not getting created the way it happened during the immediate years following the great economic reform.
MISSING LINK
During the last century, technology was complementing India's workforce by making it more productive. Electricity, combustible engines and refrigeration aided economic growth through a more productive labour force."
The current decade appears less promising. In this age of big data analytics, machine and deep learning, machines are increasingly taking over jobs performed by humans. With technology changing at a rapid pace, no one knows where jobs of the future are coming from and what their description could be.
The agriculture sector – the country's biggest employer – is extensive rather than intensive. Indian farmers grow crops using more land, labour and animal inputs, with the technology quotient largely missing for the moment.
For a long period of time, output per hectare, a common measure of agriculture productivity, remained low in India. For example, in potato farming, the productivity of an Indian farmer is less than half of the average produced by the farmer in the US, Germany or Netherlands. In the case of rice, it is less than half of that of the US and Egypt, and for wheat, it is less than half of what an average farmer produces in the UK and Egypt.
The problem is aggravated as 83 percent of the farmers in India who are marginal and small – ie those with less than two hectares of landholding – do not have the wherewithal to understand technology. Reforming the agriculture sector cannot happen without embracing technology.
With nearly 50 percent of the Indian population still earning their livelihood from agriculture, a lower productive and a low technology intensive agriculture sector means lower per-capita income for Indians.
To enhance productivity here is a need to create skills, and here, the universities are also not doing a great job. Starting 2010, there has been a 50 percent increase in the number of private universities; at present there are upwards of 1,000 private universities. However, the curriculum taught in most of these universities are mired in the past, with little relevance to modern industry that focuses on technology. Hence, fewer jobs are getting created, with fewer graduates blessed with the ability to execute.
Naturally, that is taking its toll on employment. On an average, at a daily level, less than two percent of the Indians who apply for jobs get them. The Prime Minister has called for more technical applications in agriculture like the use of drones and artificial intelligence (AI) to modernise agriculture in the country. Investments in local development and research into emerging technologies like drones through PLI and the Drone Rules, 2021, have been implemented.
Presently, India – like many countries – is slowly transforming into a gig economy where the labour market is increasingly characterised by the prevalence of short-term contracts or freelance work as opposed to permanent jobs. Most of these jobs are low paid, exacerbating the already widening income inequality.
Writing in a column, Nilankan Banik, Professor, School of Management, Mahindra University, noted: "Technology, which is the key to raising productivity, is here to stay. As much as 90 percent of increases in per-capita income come from technological innovation. The government has to look for a strategy that will make technology inclusive.''
Hopefully, in the days ahead, the country will be looking to smoothing out the rough edges.