Indian Electric Vehicle market is set to reach a sales volume of 10.8 lakh units by 2025 and it may go upto 30% of total vehicles in India by 2030.
The world is moving towards a Net Zero Carbon Footprint intending to cut Greenhouse gas emissions near to zero, the need for green technology is increasing with different countries working on alternate sources of energy. We have seen a paradigm shift in the adoption of solar power, wind energy and nuclear energy in power generation as an alternative to thermal power.
The automobile sector is a major contributor to greenhouse gas emissions and there is a need for vehicles which work on alternative energy sources. The use of Electric Vehicles is one of the emerging technologies in the quest for a 'Net Zero Carbon Footprint'. With the necessary push given by Hon'ble Union Minister of Road Transport and Highways, Shri Nitin Gadkari, he stated recently that the number of electric vehicles in India will touch 3 crores in 2 years.
With the central government and state governments working on increasing EV adoption with the new EV policy, there are already 250+ startups in the EV 2-wheeler segment only in India.
Indian Electric Vehicle market is set to reach a sales volume of 10.8 lakh units by 2025 and it may go upto 30% of total vehicles in India by 2030. But to achieve this, The EV ecosystem has to fight some of the key challenges, which are a roadblock to EV adoption, particularly in tier 2-3 cities and villages. Some of them are:
Battery Life
Battery Durability
Battery Charging Time
Temperature and burning issues
Unavailability of parts in India
Logistical issues related to establishing EV charging stations
An extra power consumption means an extra load on the power grid
A 22-hour hackathon will be focused on solving some of the pressing issues in the Electric Vehicles ecosystem using the power of data and AI. The hackathon is aimed at increasing the accessibility of Electric Vehicles in India and will be attended by 100+ founders and technology professionals, angel investors, and renowned professors from top universities across India.
Some of the problems which can be solved using the power of data and AI include:
EV adaptability in different regions by studying the demographic and geospatial data which will help companies plan their services in the region
Logistical problems like detecting charging stations, availability on the fly, emergency charging services etc
Real-time planning for EV ride-hailing, food and grocery deliveries using EV and how this can be enhanced
Grid regulation using AI based on the demand for power in the regions for charging
Fast charging solutions
Battery swapping solutions
Reducing the burning of vehicles using AI
To solve these problems, WUElev8 – Where yoU Elevate is inviting young talent and startups to showcase their talent at the 'DecodEV' hackathon on 20th August 2022 in Delhi.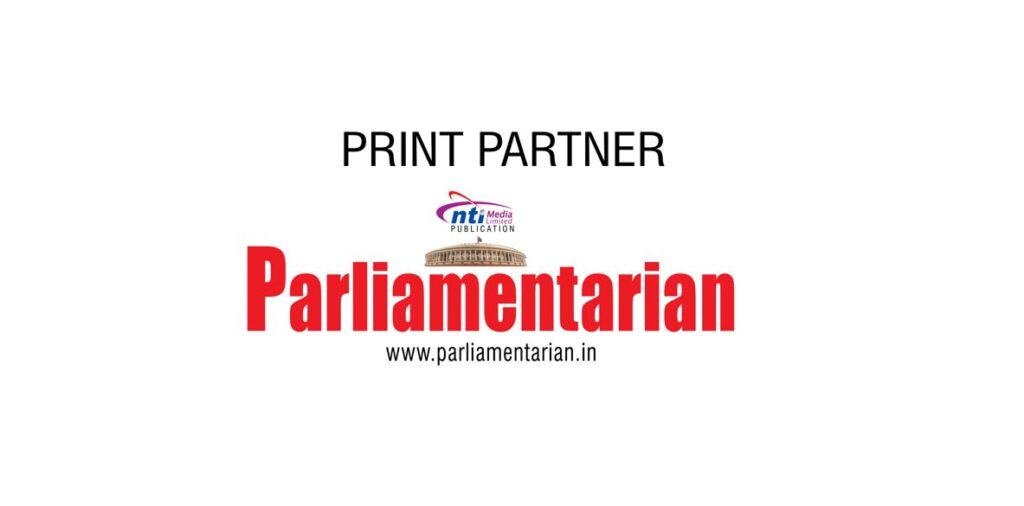 The Parliamentarian magazine would be part of this event as a Print Partner.
WUElev8 – Where yoU Elevate, provides a platform targeting the vast segment of tier 2 and tier 3 engineering students and professionals to practise technical skills and build innovative technology solutions under the mentoring of industry professionals, outshine with open contributions, participate in hackathons to showcase their talent at National and International level and in the process get the deserved job in some of the most innovative technology companies. The company is targeting the $200 bn market of technology innovation by enabling tech firms to drive innovation with future-ready technology talent by leveraging the WUElev8 hackathon and hiring services.
The hackathon prize money is INR 2.5 lacs with an Electric Scooter as a special prize and will include various keynotes, panel discussions, networking sessions etc. The event is expected to have a reach of more than 10 lacs eyeballs and approximately 500+ participants will be joining the event.
Interested in participating, sign up on WUElev8 platform and apply for the DecodEV hackathon. Here are the important links:
Hackathon Page: https://wuelev8.tech/drills/decodev
LinkedIn Event Page: https://www.linkedin.com/events/decodevhackathon6946346244281618432/comments/